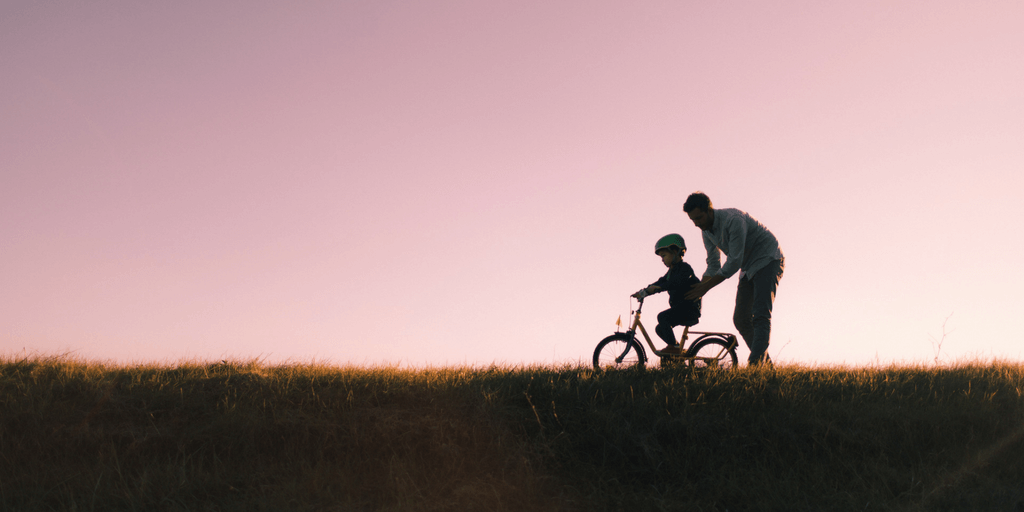 This blog article was written by Symon Oliveri,
who is a Child and Family Counsellor.
I had made the decision to leave my job as a Child and Family Practitioner to move overseas. I had thirty children on my caseload and I had to say goodbye to them all.  During my studies we learnt a lot about how to build rapport, but very little about how to say goodbye. I wanted the children I was working with to have a positive transition. I did not want to just disappear from their lives. We know that supporting children to heal from developmental trauma is all about the therapeutic relationship; Ideally the relationships we build with children who have experienced developmental trauma would be long term, however the reality is that we may only be in a child's life for a short time. So the purpose of this blog is talk about how we can support children when the therapeutic relationship is ending.
I have worked with children in a range of capacities including working as residential carer, a child protection caseworker, a school counsellor and as a trauma therapist, which has given me the opportunity to build relationships with hundreds of children over the years. We often place a lot of focus on the beginning stages of the therapeutic relationship and how we can effectively engage the child and build safety, and into understanding their experiences and what could be useful in supporting them. However, we sometimes forget about putting the same kind of reflection and planning into how we say goodbye. Many of the children we work with have never experienced a good farewell or a positive transition. Adults flow in and out of their lives without warning and they are left to build their own narrative about why they have another new adult sitting in front of them. This reaffirms the stories they have already build about adults being untrustworthy, of them being unlovable.
So, what does a good goodbye involve? In my experience a good goodbye has involved the following elements:
The child is given a narrative about why the relationship is changing/ending. The worker makes it is explicit that it is not because of anything the child has done, and that you will miss them and still think about them a lot. The child is supported to name and process any grief or mixed emotions.
The child is supported to understand what is happening next and is involved in as much of the decision making as possible (who, what, why, when and how).
The child is supported to record memories of the relationship and/or placement and is given something symbolic that they can take with them such as a goodbye book.
There is a ritual/celebration to signify the transition 
There is a handover period
Some examples of closure activities/rituals I have used:
Writing the child a therapeutic letter/story to say goodbye with my reflections. This may include a narrative about why I became involved, the changes I noticed, their special qualities and the hopes I have for their future.
Writing a social story together with lots of photos about saying goodbye.
Creating a memory box.
Choosing a special song with the child that reminds us of the time we spent together.
Graduation/Transition Party
A joint art work that the child can take with them
A sand tray activity to support the child to symbolise how they are feeling about the goodbye
Going out for lunch or doing a special activity.
Certificate of Completion
Making a friendship bracelet/anklet
Making a strengths jar with the child. This is easy to do using chalk to colour the salt different colours. Each colour represents a strength or quality of the child. This is often a pleasant sensory experience for the child, especially when accompanied by calming music and a scented candle. Then at the end they have something special to take away with them.

I recently received a call from a colleague. She had been referred a child that I had previously worked with and she wanted to get some historical information from me. I was curious about how this child had progressed because at the time the child was quite distressed about us ending our work together, and her family situation was dire. My colleague told me that the child had shown her a therapeutic letter I had written 2 years earlier. Since that time the child had been removed from her family of origin and had several placement changes. The letter I had written was one her most important possessions. So never underestimate the importance of a good goodbye because a positive ending can stay with a child long after your time together has ended.