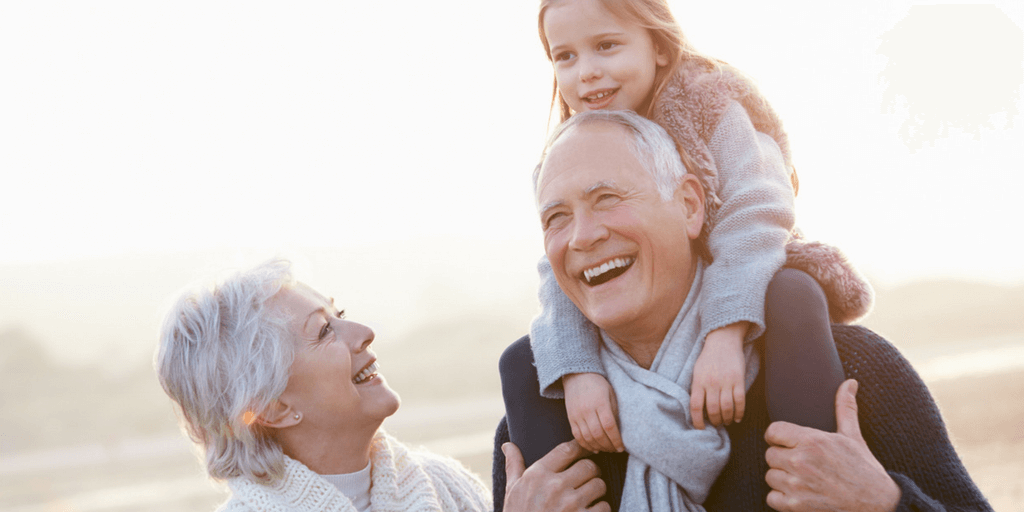 The Power of Connection and Confidence – An Interview with a Kinship Carer
This article is by Ciara Merrifield,
Senior Training Consultant,
Australian Childhood Foundation
As a trainer I have the joy of training others in 'Trauma informed care'. I often meet extraordinary people doing ordinary things and making a real difference in the lives of the children that they love and care for. One such person that I met is grandmother carer Stacey McDonald*.
Stacey has full time care of her three grandchildren, Parker 8, Kye, 6 and little Jack, 20 months. They came to live with Grandma and her partner John 10 months ago. Since then Stacey and John have watched the children come on in leaps and bounds. She kindly agreed to be interviewed as she wishes to share her knowledge and experiences with others who may find themselves in the same boat.
Stacey, tell us about your experience so far.
Well it all started 10 months ago. I had a call advising me that the children needed a carer. At the time John and I were just getting ready to be empty nesters and put our feet up. However, when we heard that the kids were in need, we quickly dumped that idea and said, 'ok let's do this'. It's the best decision we could have made. There have been hard times for sure, but watching the children grow in many different ways in the last few months has been a pleasure – really rewarding.
In the training, you reflected on how a knowledge of neurobiology, trauma and the impacts of trauma on development helped you to support Kye with some challenges he was having, particularly in school. Can you tell us more about that?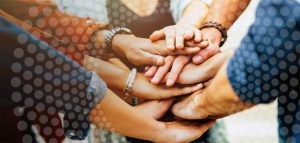 Yes that's right. As you spoke Ciara a lot of things became clear to me. Kye's school wanted Kye to get assessed as they felt that he was displaying signs of autism. I was unsure but willing to investigate. I was not having much luck getting information from other sources. As I began to understand the impacts of trauma on development, I felt myself become more and more confident to tackle Kye's big behaviours in a way that was going to be helpful to him in the long term. I left the session feeling confident that I had the knowledge and language to advocate on my family's behalf. I also felt confident that healing occurs through love, patience and repetition. As a grandmother, I certainly had unreserved quantities of these.
So, what are some of the biggest differences that this training has made for you?
'Trauma informed care' has reaffirmed that which I already believed; children when given love, affection and safety will thrive. It's as simple as that. The 'trauma informed care' course has given me insight into why this is the case. This knowledge keeps me going when the going gets tough.
That's wonderful Stacey. So how do you provide that love affection and safety?
Oh, I have lots of examples. We have routines in our house, I find this is the most important thing for kids who have previously lived in fear. We watch the same TV program every night, we cook together, we play lots of games together. Both John and I make sure that we spend one to one time with each of them. This helps us to have strong relationships with all three of them so that we can generally notice when they are feeling unsettled and deal with that before it becomes a bigger, more problematic behaviour. Having these strong relationships also means that we can deal with those big behaviours in a supportive way when they do occur.  Last month, Parker was having a hard time. The court case was coming up for her parents and she had been called to give evidence. I knew that she was upset about this.
John and I were making sure that we kept talking with her about it, and helping her to understand the process. It came to our attention that Parker was stealing at school. That night we all sat down to dinner as a family, as we always do. After we had eaten, John sat beside Parker and put his arm around her.  He asked her what was happening with the stealing. After a moment or two, Parker broke down, she told us; 'I am scared, I am really, really, scared'. She cried and cried, we sat around her as a family, lots of hugs and reassurance. After some time, Parker let us know that she was feeling better. After this her behaviour improved, but more importantly she knew she had our support and this gave her the strength she needed to do what she needed to do.
That's amazing Stacey, well done, what was it about this approach that you feel helped Parker?
Well I think it is the love and support that we show the children that in turn helps them to trust that we will stand by them no matter what. We could have chosen to punish Parker for her stealing, but what would this have done in the long run? Isolated her from us and created more unhelpful behaviours. Instead we gently confronted her and then gave her the space and love she needed to talk about what was on her mind. We do this all the time in our house. Each time we try to respond in a consistent way so that the children feel safe and know that they can depend on us.
Thanks so much for sharing your knowledge and experience Stacey, I have to ask, how is little Jack going?
Well he is now going just great. When he first came to live with us, he was very reluctant to accept hugs or comfort. He was determined to stand on his own two feet, even though he is not even 2 years old. We had a breakthrough one day, he fell over and scuffed his knee. He became really upset about this. I picked him up for a cuddle and at first he bucked away from me as he always did at that time. I held on, cooing and talking gently to him. After a few minutes, he snuggled into my chest, his body stopped resisting. He continued to cry and I held him. We sat like this for about twenty minutes. When he was ready he stopped crying, climbed down from my lap and got on with his day. Ever since then, Jack is a different baby. He is such a loving little boy, always offering cuddles and fun.
Finally Stacey, what is the number one piece of advice that you would give to new kinship carers?
Get yourself informed and stay informed. Having knowledge and understanding what is happening has been great for John and I. When we understand what is happening we can respond accordingly – and that makes us a really strong connected family.
*All names and identifying features have been changed to protect the privacy of this family.