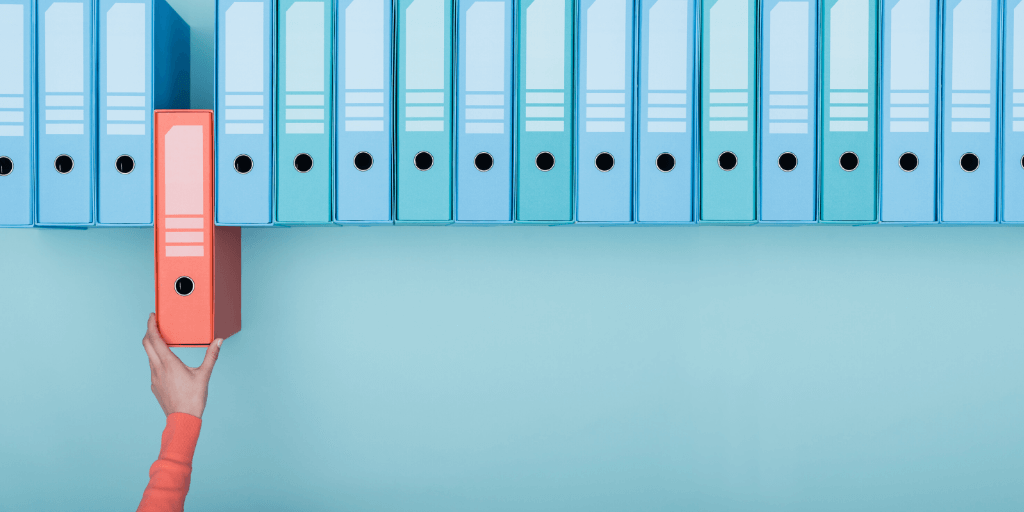 The most important tool in the therapeutic toolkit
Of the wide variety of tools and resources available to therapists and practitioners, there is one that is vital and yet often overlooked. Therapeutic Services NSW Manager, Sue Burrati shares why, in her experience, the therapist themselves are in fact, the most important tool in the toolkit.
This article was written by Sue Buratti, Manager of Therapeutic Services, NSW at the Australian Childhood Foundation.
The subject of which therapeutic tool to use in a child or young person's session is always one for fascinating discussion and rightly so. Often, Counsellors can worry about what will be the best intervention or tool to use for a referral. When in fact, the most effective tool is us!
When combined with an approach that is grounded in evidence the ability to provide an experience for a child that feels safe, and where they are fully seen is the most healing and powerful experience you can offer. And therapeutically speaking, this safety can be found most powerfully in the context of the child or young person's relationship with their counsellor.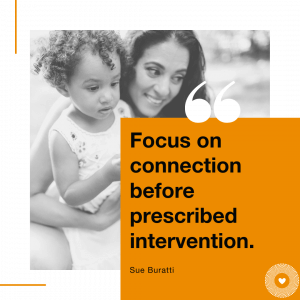 Over the years, while supporting clinicians in their work with children, I've noticed that a tool or activity can frequently become the focus when planning for sessions. It is my belief, however, that these tools can't do their job until there is a sense of openness by the child to be present to what you have to offer. They need to experience a felt sense that you are safe enough to enter their world, a world where there may have been many unsafe adults. This requires a human connection before a prescribed intervention is embarked on.
Further, this connection will provide us with the means to maintain safety and monitor changes even whilst using other tools. Most children who have experienced trauma can quickly pick up on any incongruity in adults, and when they do so this can, in turn, evoke a fear response, giving us false cues about what they may need. If our focus in session is on finishing a drawing or task which takes our attention away from the connection between us, we will always miss the moments which convey the most important information.
A focus on the relationship in conjunction with the right activities and tools can be synergistic, with one reinforcing the other. Careful preparation and thought given to session planning, for children and young people are always beneficial as an engaging session helps to cement the relationship. The crafts and activities that children do when they come to counselling provide a takeaway opportunity and remind them of their time with you. They can allow them to reconnect with their stories that are sustaining to them, especially when they are accompanied by the embodied memory of a safe adult relationship.
There are many ways to think about what approaches a child needs to feel safe and they usually tell us by how they respond to what we offer. Here are some tools or techniques you might try for providing children and young people the opportunity to feel like you understand them.
Using directive or non-directive approaches.
Offer opportunities for movement or stillness
Tracking a child's behaviour by stating what is seen or observed, or remaining silent as the child processes their experience through nonverbal play
Using projective techniques or reflective processes
Bringing the adult into the room (i.e. fantasy play using telephones etc) or keeping the adults outside of the room
Using role-play or narrative expression (storytelling)
Varying your approach whilst using the connection in your relationship to hold and monitor safety will create opportunities for observation, insight, growth and healing as you work together.
And to sum it up beautifully some words from David Crenshaw.
Oh, child of fury how long has it been since someone touched your heart?
Words may fail, but perhaps you can express your pain through play or art.
So many tears locked away inside, untold burdens too heavy to bear; How long has it been since you shed a tear?
Too long. Too long I say! Let those tears flow. How long since a hug a tender touch, or kind words set your heart aglow? Oh, child of fury play and paint with all your heart, your heart so torn apart.