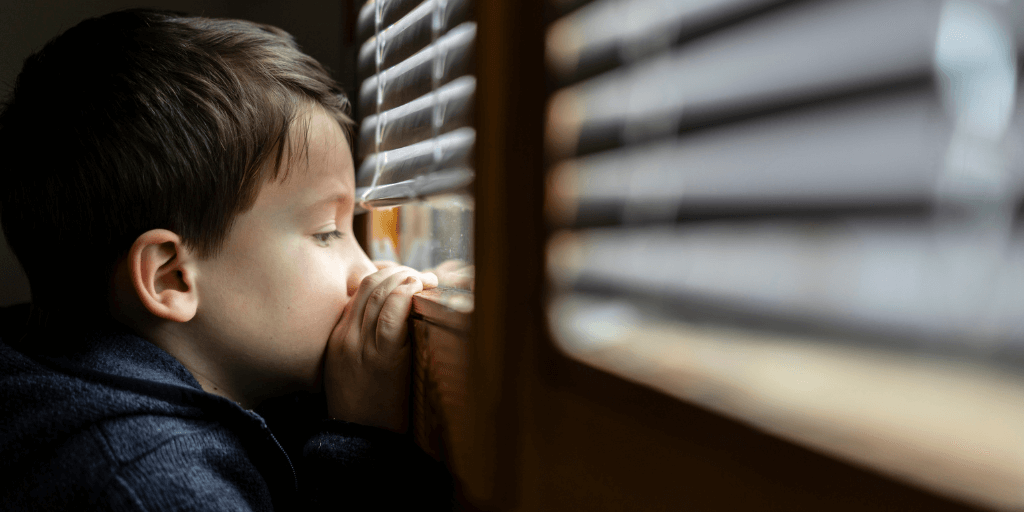 Harmful Sexual Behaviours – understanding the risks and needs for children and young people who engage in this behaviour
'Harmful Sexual Behaviours – understanding the risks and needs for children and young people who engage in this behaviour' blog article was written by Daniel Howell, Manager – Therapeutic Services, Darwin at Australian Childhood Foundation.
Since the Royal Commission into Institutional Responses to Child Sexual Abuse (Royal Commission) there have been efforts by all tiers of government to deliver on the recommendations to enhance and foster child safety.
With the National Strategy to Prevent and Respond to Child Sexual Abuse (National Strategy) released in September 2021, the first of its kind, it is hoped a more national and consistent approach across governments can be achieved. The National Strategy contains five themes with one being: Enhancing national approaches to children with harmful sexual behaviours.
Children and young people who exhibit sexual behaviours which are developmentally inappropriate and cause harm to themselves, or to others, are termed to have engaged in or displayed Harmful Sexual Behaviours (HSBs). It is widely referenced that young people who engage in HSBs are a heterogeneous group with a large number of risk factors and pathways identified. Without attempting to simplify a complex area, there are dominant risk factors including exposure and/or witness to family and domestic violence, history of sexual victimisation, the experiences of long-term neglect (cumulative harm) and being inappropriately exposed to sexual activity or pornography. Given the high number of risk factors, treatment must follow a comprehensive assessment to be specific to the needs of the child or young person, dynamic and developmentally informed with a focus on systemic interventions including families and care teams.
In 2019, Gerwirtz-Maydan and Finkelhor (2019) published a study looking at over 13,000 responses to the National Survey of Children's Exposure to Violence (2008, 2011, 2014) and found that 70 – 77% of children and young people sexually harmed were by other children and young people. The Royal Commission heard evidence that 20% of children harmed sexually were by other children. It should be noted that continued community attitudes that perpetuate shame in the disclosure of sexual abuse impact the accuracy of such figures. However, it is prudent that the National Strategy focuses on this key area whilst recognising the young person who has engaged in the behaviour are often victims themselves, either of direct harm or abuse or indirect harms that impact their developmental trajectory.
Australian Childhood Foundation provides therapy to children and young people who engage in HSBs from 0-18 in Victoria and other states. A file review of 31 files from 2018 – 2020 demonstrated the unique nature of referrals in East Melbourne with some similarities and differences compared to the wider literature. Young people who display HSBs are heavily gendered however females do engage in HSBs with 6 females receiving treatment. Prior sexual victimisation that leads to re-enactment has not been viewed as critical for the pathway for males however appears to be a key pathway for females (Cauffman et. al., 1996: p.279). Of the females referred to Australian Childhood Foundation in this file review, 50% were reported victims of sexual abuse as opposed to 8% of males. As mentioned above, exposure to inappropriate sexual material is a significant risk factor and in the present review, 83% of females and 64% of males had been exposed to pornography or adult sexual themes prior to referral. Further, 48% of children and young people referred had witnessed family violence and 32% had reported periods of neglect. These figures overwhelmingly demonstrate the need for primary prevention strategies to prevent our children and young people from being exposed to inappropriate sexual themes and trauma to reduce the need for long-term therapeutic intervention.
Treatment for children and young people who engage in HSB's must be nuanced given the different presentations and needs that require treatment.
The average length of treatment required during this study was 18 months, demonstrating the complexity of the treatment and the requirement for funding long-term services. The literature overwhelmingly supports the efficacy of treatment with recidivism rates post-2000 being an average of 2.75% (Caldwell, 2016) meaning treatment is effective 97.5% of the time. Whilst treatment is effective, primary intervention programs that target the entire population to avoid the need for tertiary interventions are required to reduce the number of young people harmed. That being said, additional investment in long-term, coordinated treatment services with equality of access is needed. The Royal Commission found that there were inconsistencies in how HSB's were understood and responded to across the country and recommended the need for tailored therapeutic intervention with funding to enhance primary prevention initiatives.
As mentioned above, young people who engage in HSB's are often victims themselves, experiencing relational trauma and a betrayal of trust. Viewing them in this light and meeting their unique therapeutic needs results in a safer society for all.
References
Caldwell, M.F. (2016) Quantifying the Decline in Juvenile Sexual Recidivism Rates – Psychology Public Policy and Law.
Cauffman, E., Feldman, F., Waterman, J., & Steiner, H. (1998). Posttraumatic stress disorder among female juvenile offenders. Journal of the American Academy of Child and Adolescent Psychiatry, 37(11), 1209-1217
Gewirtz-Meydan, M & Finkelhor, D. (2019). Sexual abuse and assault in a large national sample of children ad adolescents. Child Maltreatment.
Hackett, S. (2016) Exploring the relationship between neglect and harmful sexual behaviours in children and young people: Evidence Scope 3. Dartington, Research in Practice.
Rich, P. (2009) Juvenile sex offenders: A comprehensive guide to risk evaluation. John Wiley & Sons, Hoboken, New Jersey.
Join our Team
No matter where you're at in your career, we want to help you excel. If you are committed to hard work and would love the opportunity to support children and families around Australia, we want to hear from you. There are so many ways you can be a part of the Australian Childhood Foundation.
Click here to view our current open opportunities and to read about the many benefits of working for Australian Childhood Foundation.