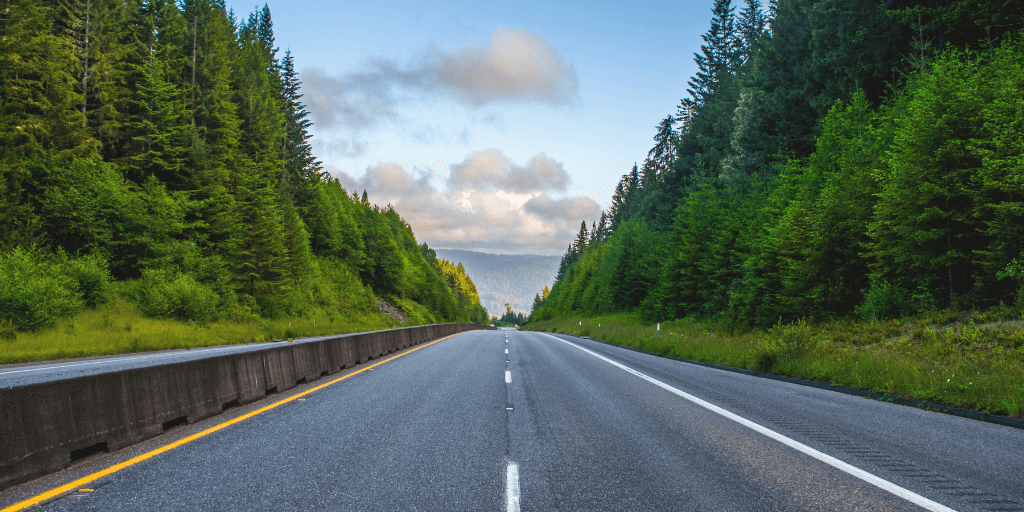 'On the road again' blog article was written by Jennifer Gay, Team Leader, Therapeutic Services Victoria at Australian Childhood Foundation.
Like many of you, our lives have been impacted over the last few years by the COVID-19 global pandemic. It has affected many aspects including how we work and socialise with people.
For many of us, we have had to try and navigate working only through technology, either online or via phone. This has impacted our relational way of working and actually being with the carers we support via our therapeutic foster care programs, whether metro or rural. Whilst we were able to continue to support our clients, it was not without many challenges. Challenges generally surround technology including machines, internet coverage and even our young people being willing to engage with us via a screen.
This year, we have been able to start seeing people in person again. Sometimes back in their home or in a café or while attending a meeting at school. We have had to again adapt to an ever-changing world of how we do things. While we are happy to be out meeting with people again in person, we are finding a new challenge – TIME. Some clients live hours from where we live and work.
The complexities and challenges our clients are facing themselves over the past few years have taken a toll and they need more, not less, support from us. Balancing the needs of many whilst taking care of ourselves is a challenge that so many of us working in the helping profession face. We always feel like we could or even should, be doing more. We can see the more positive trajectory for the young people we are supporting, and all services are stretched to the limits, some with incredibly long waitlists.
With all this in mind, whilst we get back on the road and out and about, we need to consider what we pack in our therapeutic bag of tricks to take with us on our journeys.
Firstly, and most importantly, we need to bring our true authentic selves. In relational work, we are the best therapeutic tool we can use.
Australian Childhood Foundation's International Trauma Conference gave me many learnings to take and use in my work with vulnerable young people and their families. Below, are my key takeaways to place in my therapeutic bag of tricks for the road.
Jon Baylin and Dan Hughes' words of 'we need to be moved by their story' kicked the week off for me, focusing on the importance of their story.
Paul Gilbert spoke about the importance of offering compassion.
Tina Champagne reminded us we need to involve the person – doing with them, not to them.
Lou Cozolino reminded us -'the brain is a social organ' so it's important we connect with people
Judy Atkinson emphasised the importance of stories. She said, 'we live storied lives' and can heal through the power of story. We need to be ready to listen and help others make sense of their stories.
Cindy Blackstock shared the power of engaging children in social justice and that we need to stand up for children's rights.
Maggie Kline had a powerful message which included 'if a flower doesn't grow, we fix the environment in which it grows'.This embraced the importance of packing our bags with ways to support and enrich the people and systems around them. We need to pack play and fun as ways to engage and interact with young people.
We need to take care of ourselves so we can provide a regulated and attuned self, using Stephen Porges' polyvagal theory and the importance of eye contact, tone of voice and facial expressions.
My therapeutic bag of tricks is full of things that support me to be playful, creative, compassionate and engaged as I build relationships with the people that I work with.
The internal resources, we professionals bring to our relationships, are the most important tool we need as we get back out on the road to see our young people, their families and systems around them. As said in the words of Australian Childhood Foundation CEO, Dr Joe Tucci, we can continue to 'show children they are important to you, no matter what happens in the world'.
Join our Team
No matter where you're at in your career, we want to help you excel. If you are committed to hard work and would love the opportunity to support children and families around Australia, we want to hear from you. There are so many ways you can be a part of the Australian Childhood Foundation.
Click here to view our current open opportunities and to read about the many benefits of working for Australian Childhood Foundation.