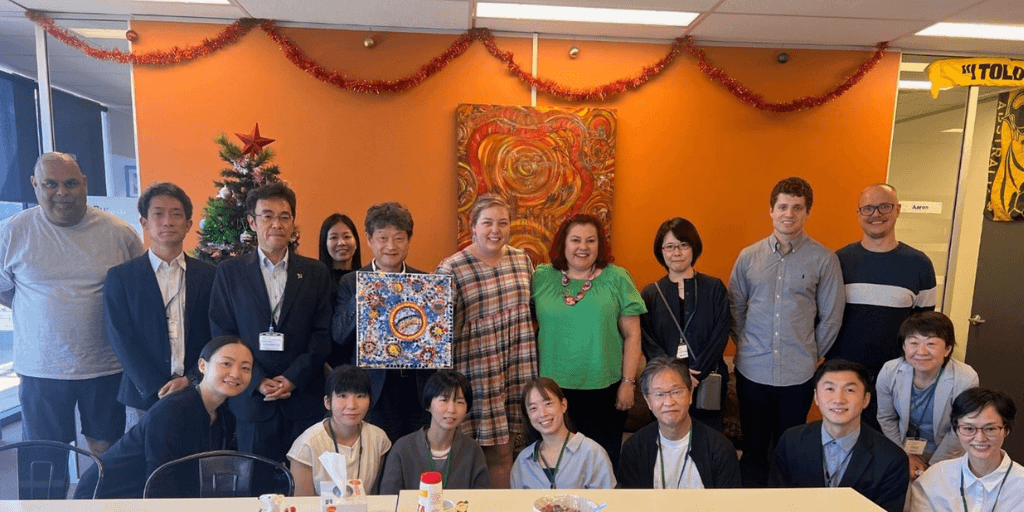 International Learning with OurSPACE
'International Learning with OurSPACE' blog article was written by Stacey Dellow and Tayla Howard, Team Leaders Therapeutic Services in the OurSPACE NSW team, at Australian Childhood Foundation.
OurSPACE NSW is an initiative of the Australian Childhood Foundation that provides specialist therapeutic trauma support for children and young people. Established in 2019, the program has demonstrated important outcomes in changing trajectories for children and young people in out-of-home care in New South Wales.
With a commitment to learning, the team were delighted to be invited to meet with representatives from the Shiseido Social Welfare Foundation (SSFW) of Japan in an opportunity for cross-cultural exchange and collaboration.
SSWF is a public interest organisation accredited by the Cabinet Office and established in 1972 to commemorate the 100th anniversary of Shiseido Inc. Ltd. and to foster child welfare and improve the status of women.
The focus of SSWF's work is –
1) Overseas training for the child welfare staffs.
2) Providing and publishing domestic and international information regarding child welfare and
the status of women.
3) Transitional support for children in child welfare systems.
4) Scholarships for children in child welfare systems.
5) Exchange programs with the welfare workers in Asia.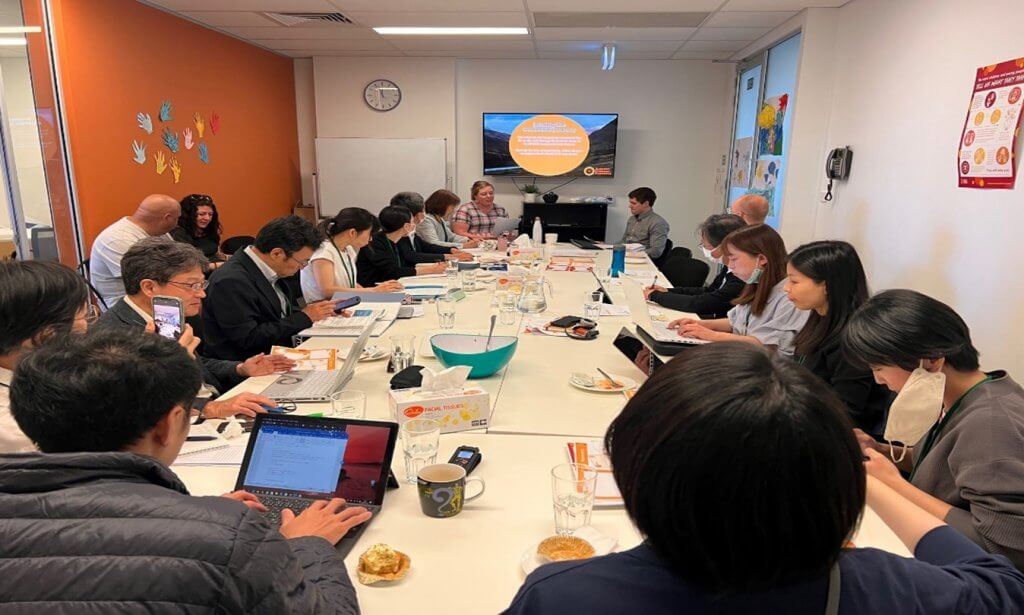 A day of cultural exchange
14 people attended the OurSPACE office in Baulkham Hills (including the Japanese interpreter). Our Japanese colleagues were warmly welcomed into the OurSPACE culture from the moment they walked through the door.
The busy day began with a rich cultural experience, of a calling to come together by the digeridoo and boomerangs performed by Daniel Dellow – Wiradjuri and Wonnarua, and OurSPACE team member, and Dunghutti man Leo Wright.
The team and guests then began unpacking the OurSPACE journey so far, with the sharing of our work, tools and resources, and our results in achieving positive outcomes for children and young people. Our guests delighted in the sharing of resources and were able to imagine how they would implement them in their own practice.
During the break, food was shared, with many cultural treats exchanged. Everyone then participated in creating artwork for our Japanese visitors to take home as a way to remember their experience with the OurSPACE program. They expressed that this activity was a highlight of their trip to Australia.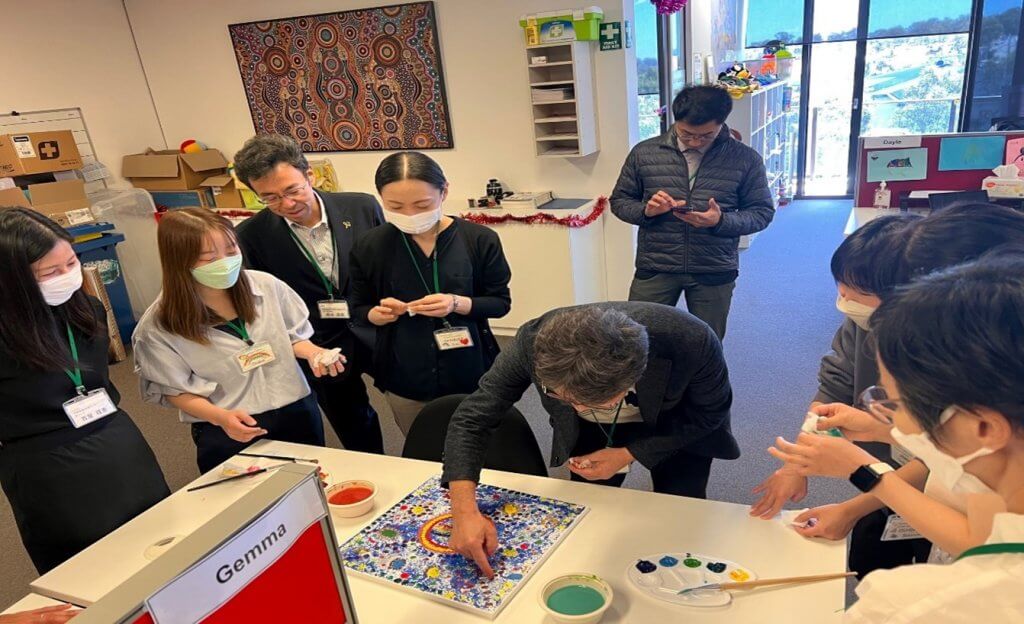 Cross-cultural learning
The SSWF representatives were then taken through a case, following the journey of a child as they experienced the OurSPACE approach. Our visitors had many positive reflections about the work and shared their ideas of how they can take their learnings back home and implement our work and knowledge into their cultural context.
The OurSPACE team also had the opportunity to share our work through an interpreter, who supported the messaging and experiences of OurSPACE to be translated to our new friends. It was a privilege to see how well the work we are doing here in New South Wales translates cross-culturally and is applicable in many other countries and cultures.
We look forward to ongoing opportunities to share our work with our new friends and anyone else who is interested in learning more about OurSPACE.
Interested in learning about our Trauma Informed Practice?
Knowledge about the neurobiology of child development, trauma, and attachment is invigorating practice applications across all fields involved with children and young people. Click here to learn more about applying trauma informed knowledge to improve outcomes for children, young people, their families and their communities.