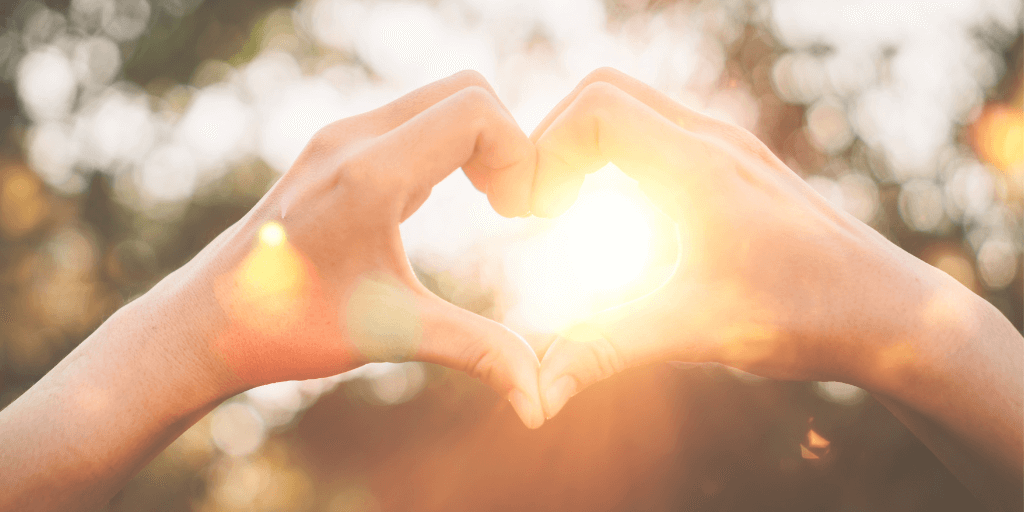 'Hearts in Nature Project' blog article was written by Sharon Duthie, Team Leader of Child Trauma Services (Metro) at Australian Childhood Foundation.
Did you know there are hearts everywhere in nature if you look closely enough?
The Hearts in Nature project, initiated by the Foundation's Child Trauma Service staff based in Mitcham, is a small project that aims to foster parent/carer and child connection through a shared outdoor-based activity. In a world filled with digital devices and other distractions, there is something magical about connecting to nature, and many children are innately drawn to the natural world.
By engaging in this joint activity, carers and parents are given a unique opportunity to intentionally connect with their children on a deeper, more meaningful level.
The project invites families to find or create a heart shape in nature and take a photo of it to share with us. With each photo, we are building a collage of Hearts in Nature to brighten our waiting room, adding depth and warmth for families who visit us.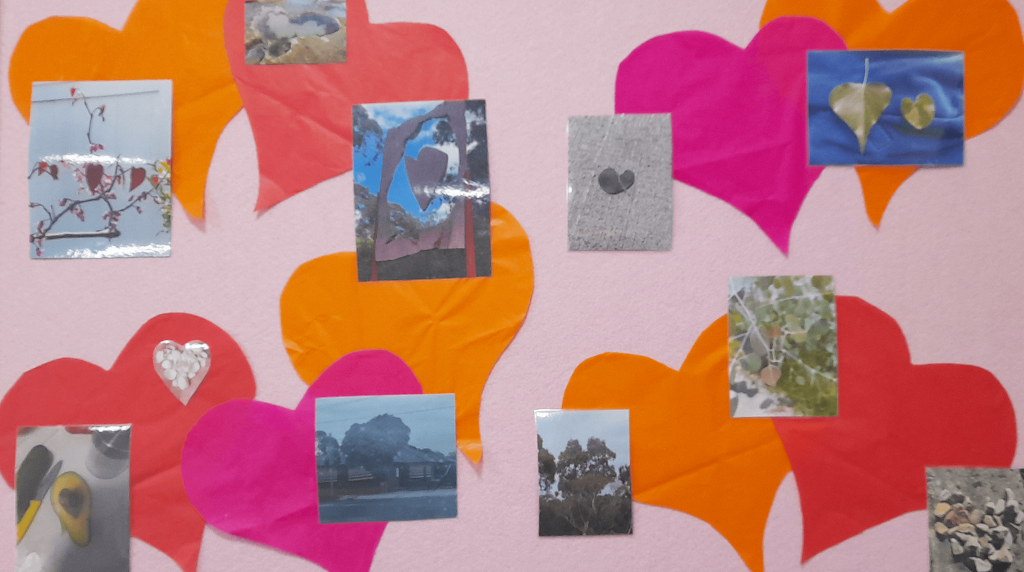 The Hearts in Nature Project is built on a foundation of love and connection. Its desired outcomes encompass:
Supporting Family Connection: The project hopes to support parents and carers to connect and engage with their children and young people through the shared experiences of exploring nature and finding a heart shape in nature.
Brightening the Space: The display of heart-shaped images in a collage style will brighten up the counselling waiting room to create a warm and welcoming environment for the families that attend the service.
Fostering a sense of Belonging and Ownership: By involving the children and young people, the project aims to foster a sense of belonging among the children who attend the service.
At its core, the Hearts in Nature Project is about discovering love in the little things.
It invites families to embark on an enchanting journey of discovering heart shapes in the natural world. Whether it's heart-shaped leaves, stones, trees, or even crafting heart shapes from natural objects, this project invites everyone to open their hearts to nature and each other.
Several families, from both our service and our dedicated Foundation staff families, have embraced the project.
One person shared a heart-warming story of how they and their four-year-old daughter stumbled upon a heart-shaped tree during their daily commute to childcare. They captured the image on their phone to include the photo in our collage. It is a gorgeous photo of a large tree in the shape of a heart!
They have recently reflected that each time they drive by the tree, their little one says, "Mummy, there's our heart tree." The tree has become a shared point of connection that is ongoing beyond the initial finding of the heart in nature. Other heart-shaped images shared include a serene rock pool and delicate heart-shaped leaves.
It is indeed heart-warming to see the images and to hear the stories of families tuning in to each other with love, curiosity and playfulness.
Keep an eye out for the collage that reflects the heart of those who have participated in the Hearts in Nature Project. It's a beautiful visual reminder that love and connection are all around us, waiting to be discovered in our natural environments.
Maybe you can find a heart in nature today, too?
Resources for working with children and young people
The Foundation offers a range of resources to support those working with vulnerable children, young people, families and communities. Explore our Library Resources to find some of our most popular tools, research and reports.