Review of a golden oldie!

This article was authored by Lynne Kennedy, Senior Training Consultant, Parenting Education and Support Program, at the Australian Childhood Foundation.
On being asked to write a book review for this blog I pondered which of the many new parenting books that I have on my desk I could review – would it be Dan Siegel's new book "No- Drama Discipline", his book on the Adolescent Brain "Brainstorm" or maybe Gordon Neufeld's book "Hold onto your Kids" ?
But I kept getting drawn back to one of my favourite parenting book How to Talk So Kids Will Listen & Listen So Kids Will Talk, which explores many of the principles and strategies that are now being discussed in the newer books.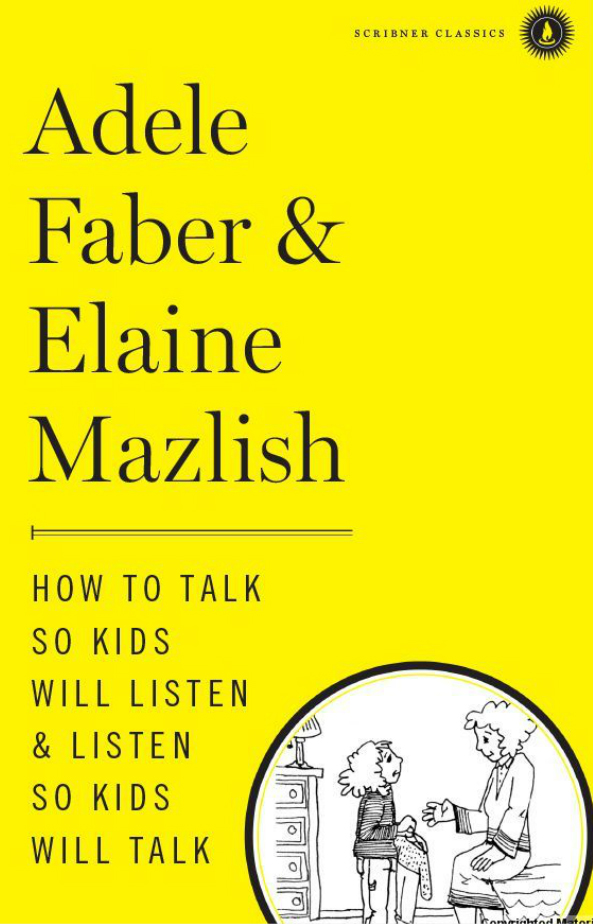 So here's a review of a golden oldie How to Talk So Kids Will Listen & Listen So Kids Will Talk, – voted best parenting book 2013 in the USA
How to Talk So Kids Will Listen & Listen So Kids Will Talk, was a radical parenting guide and a breath of fresh air when it was released in the 80's at a time when many professionals were endorsing a range of prescriptive parenting programs. This book focuses on the importance of relationship and connection as a way to manage children's feelings and behaviour.
How to Talk So Kids Will Listen, revised for its 30th Anniversary Edition, (with an updated section "The Next Generation" by Joanna Faber,) still continues to be a valued resource for a new generation of parents committed to finding a more empathic, compassionate reflective way to connect with their children.
How to Talk, is written by internationally recognised authors Adele Faber and Elaine Mazlish. Their first book, Liberated Parents/Liberated Children, received the Christopher Award for "literary achievement affirming the highest values of the human spirit."
Their subsequent books, How To Talk So Kids Will Listen & Listen So Kids Will Talk and Siblings Without Rivalry (No.1 on The New York Times bestseller list) have sold over three million copies and have been translated into over thirty languages.
Both authors studied with the late child psychologist, Dr. Haim Ginott, and are former members of the faculty of The New School for Social Research in New York and The Family Life Institute of Long Island University
Ginott's work with traumatised children at a Florida Guidance Clinic helped him refine his unique combination of compassion and boundary setting. While many of his colleagues favoured one or the other, Ginott wove the two into a seamless whole that showed respect for children's feelings while setting limits on their behaviour.
At the heart of Ginott's method is the recognition that denying feelings makes them more intense and confused. By contrast, the acknowledgment of feelings allows people to heal and consequently become better problem solvers.
Ginott's continuing impact is underscored in the influential book by John Gottman on raising emotionally intelligent children: "Ginott's theories had never been proven using empirically sound, scientific methods. But . . . I can provide the first quantifiable evidence to suggest that Ginott's ideas were essentially correct. Empathy not only matters; it is the foundation of effective parenting" (p. 35).
The underlying philosophy of Hiam Ginott explored in this book explores the ideas that :
There is a direct connection between how kids feel and how they behave.

When kids feel right, they'll behave right.
How do we help them to feel right? By accept their feelings!

Steady denial of feelings can confuse and enrage kids.

It also teaches them not to know what their feelings are – and not to trust them.
But in accepting all feelings we don't accept all behaviour, we accept all feelings but set limits on the behaviour
How to Talk was written long before neuroscience and mindfulness became everyday words. The current research into brain development and the secularisation of mindfulness are two major contributions to our current knowledge and practice in the parenting sector. Yet despite preceding all this How to Talk continues to be extremely relevant 30 years after it was first published.
How to Talk, is a very user friendly easy to read book. Each chapter explores different ideas for communicating and connecting. Parents are encouraged to work through these topics at their own pace. Some of the chapters in the book include how to:
Cope with your child's negative feelings, such as frustration, anger, and disappointment
Express your strong feelings without being hurtful
Engage your child's willing cooperation
Set firm limits and maintain goodwill
Use alternatives to punishment that promote self-discipline
Understand the difference between helpful and unhelpful praise Resolve family conflicts peacefully
Feedback from parents include:
Using the techniques in this book, I have stopped tantrums before they could begin and have seen conversations with my kids miraculously changed.
Basically, when I employ these practices -we're a happier family. When I don't -I re-read the book!
This book is the best parenting book I have read I'm a little overwhelmed at how many ideas I want to implement into the way I communicate with my family.

I thought many of the ideas were great and started using them immediately with my children. It especially worked well with my eldest son who is seven. He seems to not whine quite so much now that he feels I am really listening to him. . It has also helped with my four year old. I like that I can get him to get things done without yelling. It has overall helped to make "crunch time" after we get home and are trying to make dinner, easier to deal with.


How to Talk is now available in Kindle, hardcover paperback audio CD , audio books and written in 30 languages – most of these formats didn't even exist when first published!
This is a parenting book that you will find yourself recommending to the parents you work with over and over again.