This article was authored by Lauren Thomas, Online Professional Community Manager at the Australian Childhood Foundation.
One of our goals here at Prosody Blog is to provide those who work with children and young people who have experienced trauma content that helps you resource your work and those you work with. To this end, a colleague of mine recently recommended I check out an American resource called 'The Amazing Brain' for use with children and young people who have experienced trauma. When I did, I was pleasantly surprised with what I found and am happy to recommend it to our Prosody readership.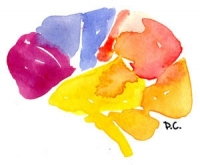 'The Amazing Brain Series' is series of booklets available from the Multiplying Connections site, which can be purchased in hard copy or downloaded as PDFs. Content covered includes brain development for children and young people, including the impact of trauma on development. Each section is well supported by documented research, contains beautiful artwork, and is easy-to-read.
Written by epidimiologist and traumatologist Linda Burgess Chamberlain, PhD, MPH and produced in partnership with the Institute for Safe Families, these booklets would make a great additional resource for professionals in the sector. Head over to their site today and check them out!
The author does not work for, consult to, own shares in or receive funding from any company or organisation that would benefit from this article, and has no relevant affiliations. This post was not sponsored.