7 Top Books About Families of All Shapes and Sizes

The idea of 'family' is integral to the way we understand and locate ourselves in the world. It is the first group we identify with and often provides us with the most important relationships of our lives. Stories about modern families in all of their diversity are not necessarily available to many children who can feel excluded and insufficient in the glare of un-relatable and un-attainable family bliss as portrayed in car advertisements and cereal ads. 'Family' for children involved with the Australian Childhood Foundation can be a shifting and sometimes painful concept to grapple with, and we need more ways to help acknowledge and normalise the spectrum of what 'family' can mean.
The following book list includes varied stories of 'family'. I was motivated to put it together when a child I worked with began studying the theme of 'family' in her class at school. This new class focus had brought up feelings of shame and inadequacy for her as she didn't consider her family to be 'right'. Many of the following books would make useful additions to school libraries and could be useful therapeutic tools in many settings.
I'd be really interested in any further recommendations you might have, so please share any ideas at the end of this post.
All Kinds of Families by Mary Ann Hoberman (Children's Poet Laureate) 2009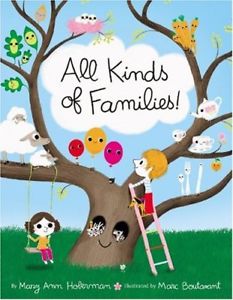 A gentle, whimsical rhyming story providing children a sense of belonging in this all inclusive celebration of families.
Find the author's reading of her story here.
The Family Book- by Todd Parr (2003)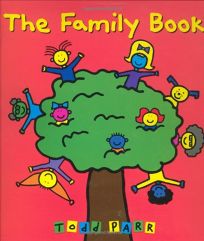 This is one of the many much loved books created by Todd Parr for younger children. This bright, accessible generalist title gives a wide ranging view of 'family' which is inclusive and yet definitive.
Find a reading of this story here.
Knock Knock- My Dad's dream for me – by Daniel Beaty (2013)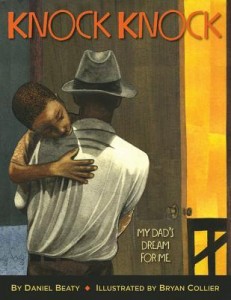 This story for older children is both powerful and inspiring. It explores the experience of a young boy whose father becomes absent as it examines the father, son relationship. It speaks about need and longing for an un-available parent and offers hope and direction for children who have been left.
The words for the picture book originated from the author's following spoken word performance, as seen here.
Missing Mummy- by Rebecca Cobb (2011)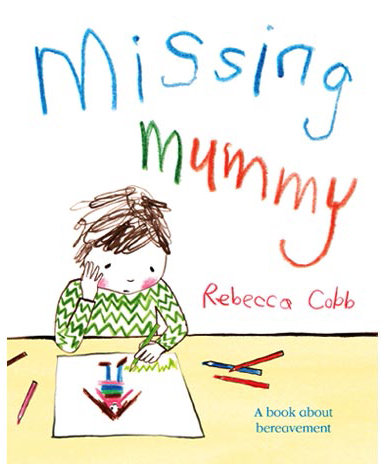 "Some time ago we said goodbye to Mummy. I am not sure where she has gone."
This beautifully illustrated book is a story about bereavement. Suitable for younger children it follows a young boy trying to make sense of his mother's death. Delivered from the child's point of view, with minimal text, this evocative, touching book explores the many emotions a bereaved chid may experience, such as anger, guilt, sadness and fear. Created with advice and support from Child Bereavement UK, this story also includes elements of reassurance and hope.
Mum and Dad Glue- by Kes Gray (2009)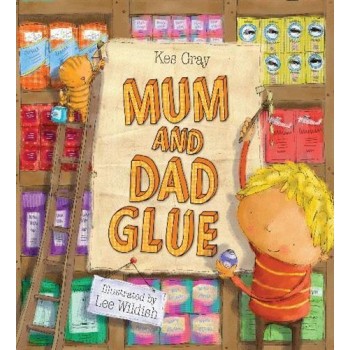 Depicted from the perspective of a little boy this is a story about his search for a pot of parent glue to stick his mum and dad's marriage back together. Through his search he realises that even though his parent's bond may be broken, their love for him is not.
Find a reading of this story here.
Love is a Family- by Roma Downey (2001)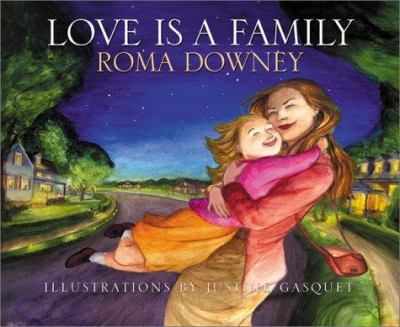 This is a story about Lily, a little girl who wishes her family was different. She is being raised by her mother whom she loves very much, however wants to be a part of a household with many family members. Lily is worried about an upcoming family fun night at her school, she is concerned about what all the other kids might think about her just bringing her mum? When she and her mum arrive Lily realises that there are many shapes and sizes of families and that a family is made up of those who love you, no matter how many members it includes.
A Home away from Home- Children's stories about foster care- Australian Childhood Foundation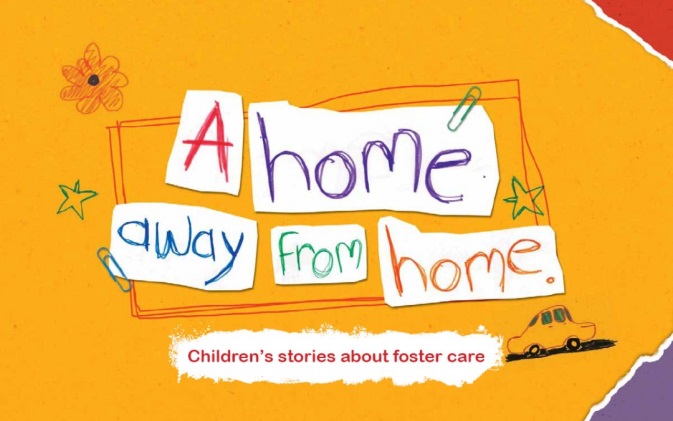 This resource is designed for children entering or living in foster care and comprises a collection of 11 stories about children who have lived in care. Filled with photos, drawings and stories this resource is also part workbook encouraging children to share information from their own lives.
A free PDF of 'A Home away from Home' is available here.