#childtrauma2016 CEO reflections – Day 5 & Beyond
This article was authored by Joe Tucci, CEO at the Australian Childhood Foundation.
On the very day the 2016 International Childhood Trauma Conference came to an end, I heard a news story highlighting the release of a report by the Australian Child Rights Taskforce to mark the 25th anniversary of the Australian Government's decision to ratify the UN Convention on the Rights of the Child.
The report was launched by former head of the Family Court, Justice Alistair Nicholson. The report noted that
"…In Australia, many children have received the historical benefits of a developed economy, a high functioning health system, accessible education, a good social welfare system and labour force protection for working families. Yet there are a significant number of children who have missed out on these 'safety net' benefits through entrenched poverty, discrimination, social exclusion and disadvantage…."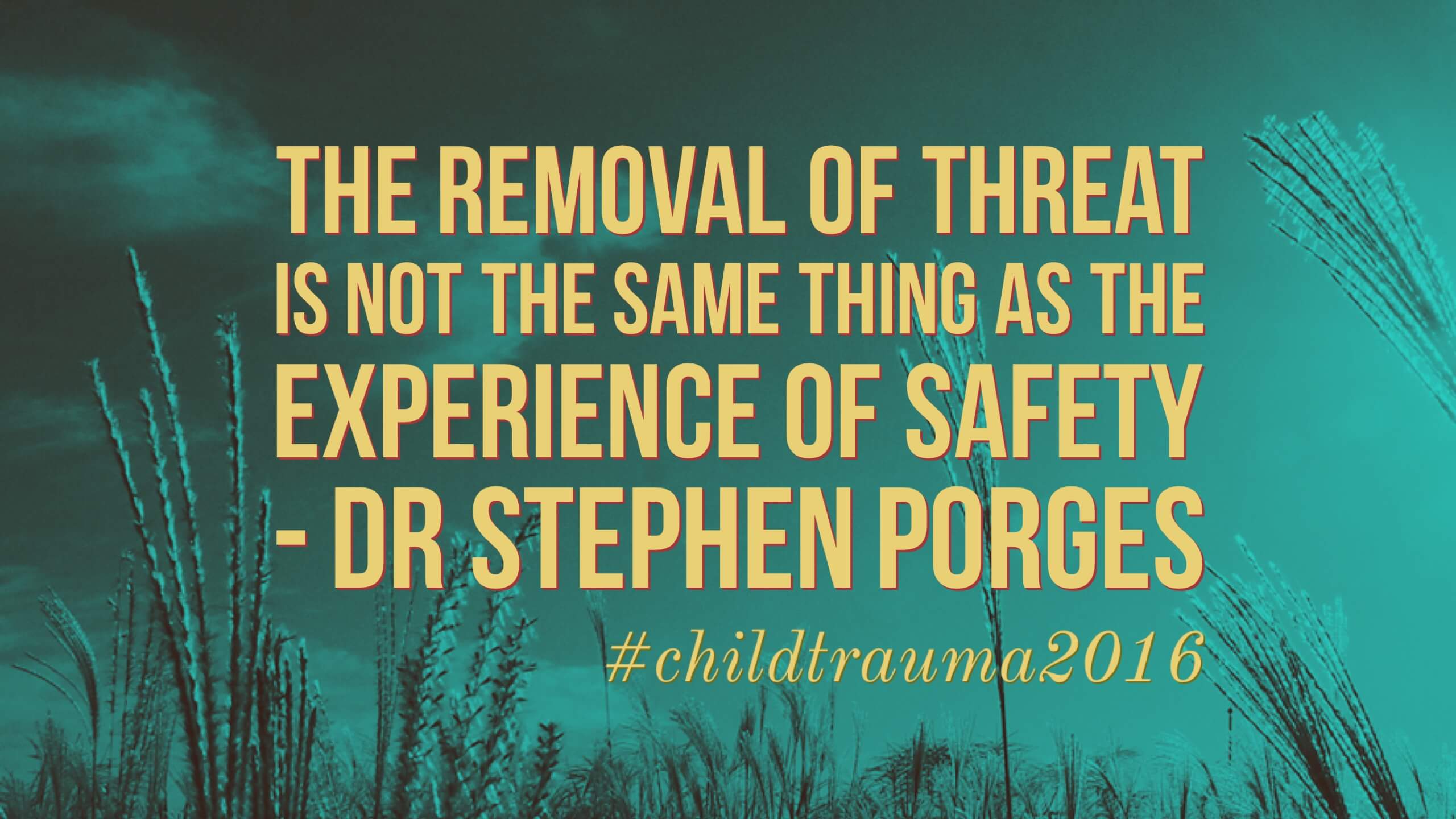 It was so timely. We had all spent a week exploring the impact of toxic stress and trauma on children, young people and adults. We had heard from so many of the presenters emphasise how critical safety was to children. Steve Porges summed it up for me when he said in his opening plenary that "…the removal of threat was not the same as creating safety".
Safety is a biological imperative. It opens up resources in children and their relationships to grow and function. Children's right to protection from violence is clearly enshrined in the Convention as is the right to family, the right to cultural identity, the right to education, the right to an adequate standard of living.
The Conference was full of conversations about trustworthiness, guardianship, and the power of relationships. Threading itself through such words, the nature of childhood found its way into the minds and hearts of delegates. We heard about the pain of abused and dislocated children and communities. We also heard about the creativity that is generated from playful, comforting and joyous experiences offered to children in relationships with adults who are open to such fun.
Unfortunately, it remains true that in Australia in 2016 many vulnerable children who have experienced trauma cannot access the relational resources and specialist services that are able to support their needs being understood compassionately and met comprehensively.
The Conference itself was a reminder that healing from trauma generally comes from justice being secured, pain acknowledged and hope for change held onto. It was also a prompt to acknowledge that the abuse of children comes in many forms.
The logical conclusion of the Conference was that all children should be afforded their basic human rights – without reservation. It is a collective goal that I hope will resonate with all of us very strongly.