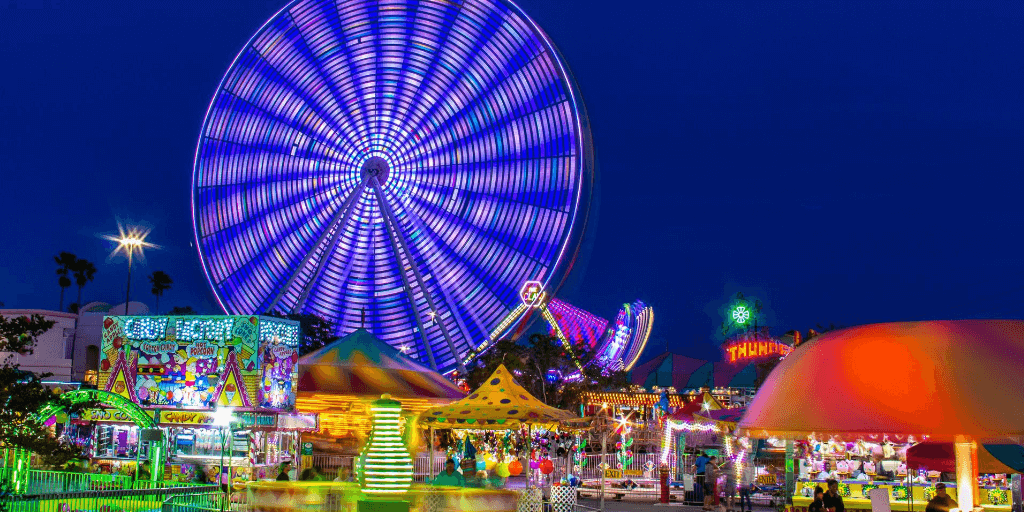 When you can't give them Disneyland – positive stories of COVID times
A team of Therapeutic Specialists share some of the positive outcomes for children and young people in care in the midst of the coronavirus pandemic of 2020.
This article was written by Jenny Gay, Team Leader with support from Paullette Hoogerwerf, Allira Williams, Nina Moffatt, Rozana Olaya and Natalie Rio who are each Therapeutic Specialists at the Australian Childhood Foundation.
Years ago, I attended some training with Dan Hughes, an expert in attachment-based parenting for children and young people in foster and adoptive care. I remember him saying something about when children first move in that it is important that 'you don't give them Disneyland'. By this, he meant that it was important that they build a foundational safety with their primary carers before too much stimulation and outside people and activities were introduced into their world, in other words not giving them the overstimulation that Disneyland can be for a young (or even older!) child.
In some ways, the global coronavirus pandemic has ensured this step for many. This year our worlds have had to become smaller with restrictions on what we can attend and where we can go. Many children have not been able to attend school in person for large periods of time. The Disneyland style additional stimulation found in all the extracurricular activities in their daily lives has been lost, and for some this has been extremely difficult. However, amongst the challenges that this has created for children and adults, there have also been some wonderful positive stories for the children in foster care. In the team of Therapeutic Specialists that I supervise, across four different therapeutic foster care programs, several such stories have emerged. Here are a few of them below:
Relationships:
For one foster family, having the young person school at home has enabled certain skills and capacities to come to the fore which weren't known before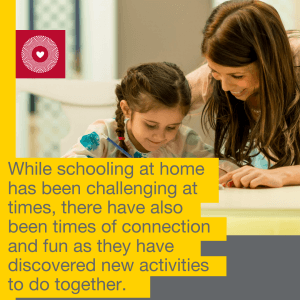 the periods of lockdown.  In fact, before these times, the Carer had felt these same areas where those he needed more support or were not strong skills. While schooling at home has been challenging at times, there have also been times of connection and fun as they have discovered new activities to do together.
One carer mentioned that having her foster daughter completing school at home meant she was able to better see how she handles things, manages challenges and works her way through issues and they felt that she stepped up big time. This time enabled them as carers to see what the young person was made of, and they felt they saw a completely different young lady to the one the school put forward. They were able to let her know how proud they were of her and also sent a message to the specialist worker to share how much the young person lit up when they said that. In a previous assessment, the young person had identified her carers being proud of her as being something she wanted.
They felt they saw a completely different young lady to the one the school put forward
For another young person, navigating school with fewer students has enabled them to expand their friendship group.
Some families have been extra creative in how to utilise this extra time at home, with themed dinner dress-up nights, cupcake and cookie baking and decorating competitions.
Education:
For one young boy the homeschooling that has occurred highlighted that he was not performing as well academically as previous school reports had indicated. His carer identified that he required a lot of support to complete his work. The one to one support provided by his carer during this time to explain and break down the tasks and the elimination of the overwhelming sensory stimuli from the usual classroom environment has allowed for enormous educational progress. Indeed, this child has engaged and enjoyed schooling at home so much he has told his teacher that whilst he misses his friends he did not want to return to school!
One of the children in our regional programs was bullied by older children in the past and was very apprehensive in starting at a new school because of this,  and he been especially wary of older children. During the COVID lockdowns, however, because of the changes to how the school is functioning, this child has had more contact with older students, who have recently asked him to join in with them when they play sports. He has particularly enjoyed this feeling of inclusion.
The biggest silver lining across the households that I work with has been the carers developing more of an understanding of the child's educational functioning. Many have begun incorporating fun games into their day-to-day lives to support the child's maths, reading and language development. We have found that carers are also communicating more openly with the child's school and advocating for them to have further supports when necessary.
We have found that carers are also communicating more openly with the child's school and advocating for them to have further supports when necessary
Therapeutic sessions:
In one situation, the necessary shift to online therapy sessions provided the opportunity for the carer to step into the sessions, where historically they had not been.  This involvement has opened up the therapy for there to be further exploration of play by the therapist while the young person has the support of the carer within the session. In turn, this has allowed the child to identify that he has experienced the same feelings as the little boy that he has acted out in his play.
Another Therapeutic Specialist found that a shift to working online created a positive change in therapeutic dynamic.  Meeting over a screen rather than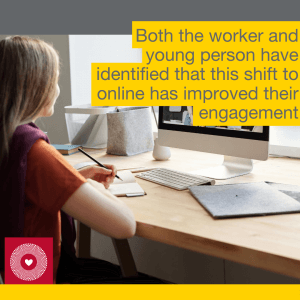 face-to-face provided a lack of physical proximity and less intimacy, and this appears to have allowed this young person to further open up about her relationship with her biological mother, and how much grief and loss she feels over it.  The Specialist and young person have discussed and been able to name the fact that because she has control over the "therapeutic screen" (she mutes the worker or just shuts down the screen when she does not want to participate or is too tired or overwhelmed) that she believes she can manage this space better.  Previously the worker had found connecting with this young person in a face-to-face setting difficult.  Both the worker and young person have identified that this shift to online has improved their engagement. Post COVID-19 they may choose to continue to meet in this way even when they can meet face to face, as perhaps the physical proximity and direct eye contact that face to face allows is too overwhelming for her.
Reflecting on these stories helps me to construct the last few months of life differently. Initially, it felt like the focus was understandably on all the things we had lost. Whilst we continue to navigate the changes and restrictions that the current COVID-19 situation has forced upon us, we can now also reflect on some of the positive by-products of this time.  We can consider what we might have learnt about ourselves and the children that we care for and what we might want to carry forward from 2020. Our experiences of supporting children and families through this pandemic remind us that Disneyland can still be a nice place to visit on occasion, but for most of us, we would not choose to live there.