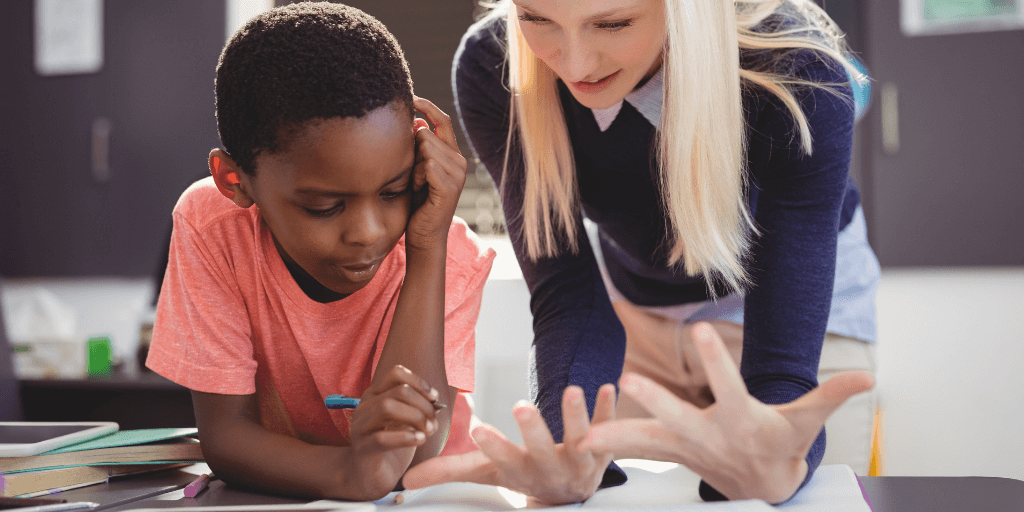 Therapeutic Residential Care: The Clinical Specialist – An Essential Design Element in Therapeutic Residential Care
This blog is written by Raeleen McKenzie,
a psychologist and member of the National
Therapeutic Residential Care Alliance.
The clinician in therapeutic residential care (TRC) provides the essential understanding of the child's social, emotional and cognitive functioning and guides therapeutic work. Therapeutic residential care (TRC) promises care that is more than meeting the child's basic needs of physical safety, shelter, clothing and nourishment. A therapeutic approach recognises the need to provide an environment that acknowledges the harm of abuse, neglect and exposure to violence. The difficulties the child experiences are not the result of pathology in the child but are due to the impact of complex trauma on the child's emotional development, their sense of self, of agency, and sense of belonging that can be severe and incapacitating; this often has lifelong impacts on the child's capacity to engage in education, employment and relationships.
Therapeutic care offers a secondary opportunity for children to have developmental experiences that support healthy emotional development when primary opportunities have failed (Haigh, 2013).  Whilst individual therapy can be helpful, undoing the harm of failed primary relationships requires a daily milieu where there is a culture of attachment and a sense of belonging and where physical and emotional safety (containment) are assured. Such a milieu offers open communication where the focus is on acceptance and discussion rather than rejection and persecution; therein everyone feels involved and included and developmentally appropriate agency is enabled. The Clinician has the role of keeping these aspects in mind and supporting the provision of tailored care which is therapeutic.
Stability of the placement and relationships is critical. It is important that where difficulties occur, the therapeutic response is always driven by an understanding of emotions driving the behaviour.
There is consistently a focus on helping the child to develop methods of managing these emotions in ways that are not destructive to themselves or others. Failure to do what is required is never judged as difficult or defiant; rather there is shared milieu understanding that ascribes meaning to unhelpful or unacceptable behaviour as  "can't yet", not  "won't".
A thorough understanding of the child's developmental history reveals how they make sense of the world, themselves and others. The Clinician provides a comprehensive assessment and case formulation articulating the child's experience, the impact of this experience and insights as to the ways change can best be facilitated. Triggers for distress can be identified and responses tailored to the child's needs. The program always aims to help the child let go of unhelpful survival strategies; it is also critical of course to do no further harm to the child's emotional and social development (Whittaker et al, 2016).
The assessment is informed by interviews with the child and family, and by reading relevant background information regarding the child's history.  An important first step is to meet the child and discuss the assessment with him/her and the reasons for it; it is important that the child understands who will be interviewed what will happen with the information gathered. It is vital that he/she knows that his/her experience is understood;  the child must be able to trust that his/her voice will be heard and that he/she will know what is in the Report before it's submitted. Information may be altered by agreement between the child and the Clinician, but this will depend on the nature of the information and the significance and relevance of its inclusion in the Report. It is clearly of utmost importance that there is an accurate understanding of the child's experience and presentation.
The report should outline the reasons for the assessment and identify any concerns the child or significant others have about her/his functioning; it must profile how the child's experience has shaped their world and is likely to impact future functioning.  The assessment should also identify the child's strengths and how these may be actualised. Many children in TRC do not meet criteria for a mental health diagnosis; yet they experience significant problems in daily life due to developmental problems, emotional dysregulation and methods of coping; these are often difficult for others to manage and can be unsafe. Recommendations are made for the child's care, incorporating interventions to address the issues identified.
A Therapeutic Plan can then be developed to inform the work which needs to be undertaken. It may refer to day-to-day interactions, levels of risk, triggers and strategies for challenging behaviour; it will include ways to calm, to develop healthy sleep patterns and address learning difficulties, amongst other issues of concern. The goal is always to help the child learn how to connect with others, address developmental gaps and to feel safe and supported enough to be successful in education. Another important aim is to assist the child to develop resilience.
A child is usually able to develop resilience when they are supported by caring adults to manage challenges that are too great for their developmental stage or which cannot be accommodated due to trauma and attachment disruption.
Given the range of issues likely to need intervention and that a developmental approach is required, phased intervention is needed so that the issues underlying perceived difficulties are sequentially addressed. The first task must be forming a relationship and developing a sense of belonging; this is critical to engaging the child and winning their trust. It is important that a therapeutic alliance exists between the child and significant adults working with that child. The Clinician has the skills and experience to help staff to understand how the child makes sense of the world, themselves and others. They can pass on knowledge about how best to connect with the child to develop a nurturing relationship; they suggest strategies that usually help develop a conviction in the child that significant adults can help in making life manageable.
Therapeutic interactions rely on having a therapeutic alliance with the child; therefore staff members need to be closely attuned to the child's emotions and behaviour. These relationships can be quite demanding, and emotionally challenging; they often trigger personal issues for the adults, meaning that they require expert support and guidance. The Clinician can help staff members articulate their concerns, explain the unspoken and counter-intuitive aspects of therapeutic work; can challenge unhelpful thinking and processes that don't fit within a developmental, attachment and trauma informed model.
When working intensively with individuals it can be difficult to clearly see and appreciate gains and as a result to feel as though little is being achieved. This contributes to feelings of helplessness and lack of motivation. The Clinician's assessment provides a baseline of functioning and reviews can then be used to chart and articulate progress and/or to indicate where new strategies are required; this provides critical motivation to continue with the work.
The Clinician's role is also critical in ensuring that the system around the child keeps the therapeutic goals in mind and that case planning and court recommendations are congruent with the child's therapeutic needs.
It is important that the Clinician is supported in their own work by an appropriately qualified clinical supervisor. It is also critical that the Clinician is  employed in an organisation that can provide clinical governance which ensures high standards overall, especially continuous learning and excellence in clinical care.
Sources
Bramovitz, R. & Bloom S.L. (2003). Creating Sanctuary in a residential treatment setting for troubled children and adolescents. Psychiatric Quarterly, 74(2):19-35.
Haigh, R., (2013). The quintessence of a therapeutic environment. International Journal of Therapeutic Communities, 34(1), 6-15.
Whittaker, J.K., Holmes, L., del Valle, J.F., Ainsworth, F., Andreassen, T., Anglin, J., Bellonci, C., Berridge, D., Bravo, A., Canali, C., Courtney, M., Currey, L., Daly, D., Gilligan, R., Grietens, H., Harder, A,. Holden, M., James, S., Kendrick, A., Knorth, E., Lausten, M., Lyons, J., Martin, E., McDermid, S., McNamara, P., Palareti, L., Ramsey, S., Sisson, K., Small, R., Thoburn, J., Thompson, R., Zeira, A., (2016). Therapeutic Residential Care for Children and Youth: A Consensus Statement of the International Work Group on Therapeutic Residential Care, Residential Treatment for Children & Youth, 33:2, 89-106. To link to this article: https://doi.org/10.1080/0886571X.2016.1215755