How much?! New study reveals the cost of maltreatment in Australia
This article was authored by Lauren Thomas,
Program Manager Professional Community Engagement, at the Australian Childhood Foundation.
Last week, in the Children and Youth Services Review (Volume 71, December 2016, Pages 217-226) the results of a study were published. The study estimates the lifetime costs associated with child maltreatment in Australia. As it turns out, the financial costs – borne by our Government, and ultimately by all Australians – are high… around $9.3 Billion, and the non-financial costs up to $17.4 Billion.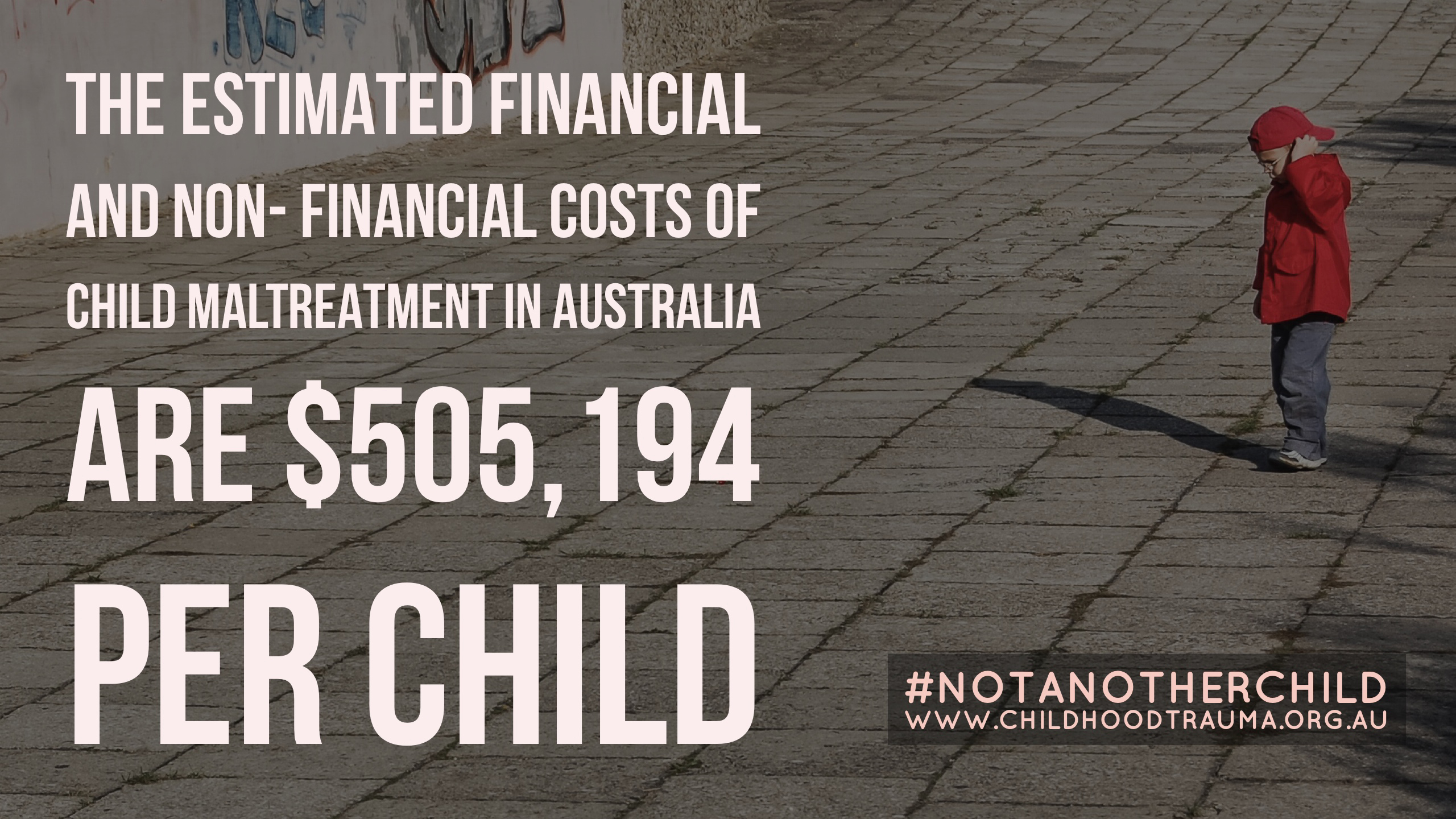 At the Foundation, we have long stated our belief that child maltreatment is Australia's most significant social problem (you can read previous Prosody posts here and here), but the findings of this study show that the financial costs of not investing further in primary and secondary prevention and targeted support services for children and families at risk will only mean the figures will continue to rise. "The costs of child abuse to the community are enormous. We all pay the price for the violation of our children. Children suffer the ultimate penalty with the loss of their childhood." says Foundation CEO Dr Joe Tucci.
The published article, co-authored by Dr Tucci, looked at costs associated with health system, education, criminal justice, housing and homelessness, child protection as well as lost productivity, loss of quality of life and lifespan related to mental health, suicide and self-harm and loss of life. The authors suggest that for each new case of child maltreatment there is a generated financial cost of an estimated $176,437 per child, and non-financial costs (such as loss of quality of life and lifespan related to mental health, suicide and self-harm) at an estimated $328,757.
For more detailed information or to download the paper, click here.