New Book Gives Aboriginal Kids a Voice… "The Life of Tree"

A new book released last week looks to be a promising resource for those of us working with Aboriginal children. 'The Life of Tree' is the result of a six year friendship and collaborative partnership between a non-Indigenous children's counsellor and a Yolngu artist.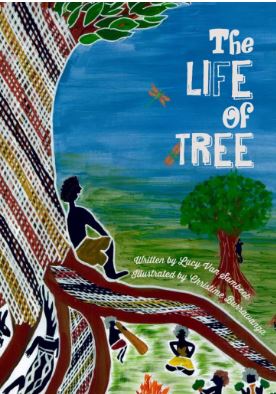 After practising social work in remote communities of the Northern Territory for 10 years, author Lucy Van Sambeek recognised the need for effective, culturally-safe therapeutic tools, and set about using her interest in metaphors to create a story that would help Aboriginal boys in particular express their emotions. She teamed up with illustrator Christine Burarrwanga, a Yolngu woman from Yirrkala in NE Arnhemland. Christine inherited her artistic talent from her mother, along with knowledge, lore and stories that keep her strongly connected to family and country.
"The Life of Tree" incorporates metaphorical narratives with traditional cultural imagery from Arnhemland, inviting Aboriginal children into a safe place to tell their own story, celebrate their strengths and receive the help they need to recover.
In a helpful addition for those using the book therapeutically, Lucy has included her notes about the theoretical and methodological approach underpinning the creation of the story as well as a 'How To Use This Book' section offering questions for family members to explore with children in a 'Quick Yarn' and ways of 'Extending Therapeutic Yarns' for professionals.
"The Life of Tree" is available now for purchase through the website Metaphorically Speaking.