Taking up the challenge: The collective endeavour of interpreting neuroscience and trauma

This blog entry was authored by Dr
Joe Tucci
, CEO
at the Australian Childhood Foundation
In his latest book, Touch – The Science of Hand, Heart and Mind, respected neuroscientist David Linden (2015) elegantly dives into the complexity of the circuitry that connects the body and the brain in integrative processes of experience. Detailing different types of fibres which conduct information from the sensors in our skin to the brain, he describes how the speed of information flow is critical to the way we can discern various forms of touch.
"…Fast A-fibres are necessary to transmit rapidly changing, highly nuanced signals about object shape, texture, vibration…C-fibres, in contrast, are not built to inform the parts of the brain involved in discriminative, factual aspects of touch sensation, but rather function to integrate information slowly and to discern the emotional tone of the particular touch involved….recently it has become clear that some C-fibres convey a special kind of tactile information: they appear to be tuned for interpersonal touch…C-tactile fibres are caress sensors…(p.78)".
Amazingly, the human body has evolved so that it has sensors that are sensitive only to the experience of a caress. For children and families, the questions that arise from this insight are numerous and possibly far reaching. How do these fibres develop? Are they involved in embedding a sense of safety into our bodies? Are there circumstances in which they might be damaged? How does stress impact on their development in infants and children?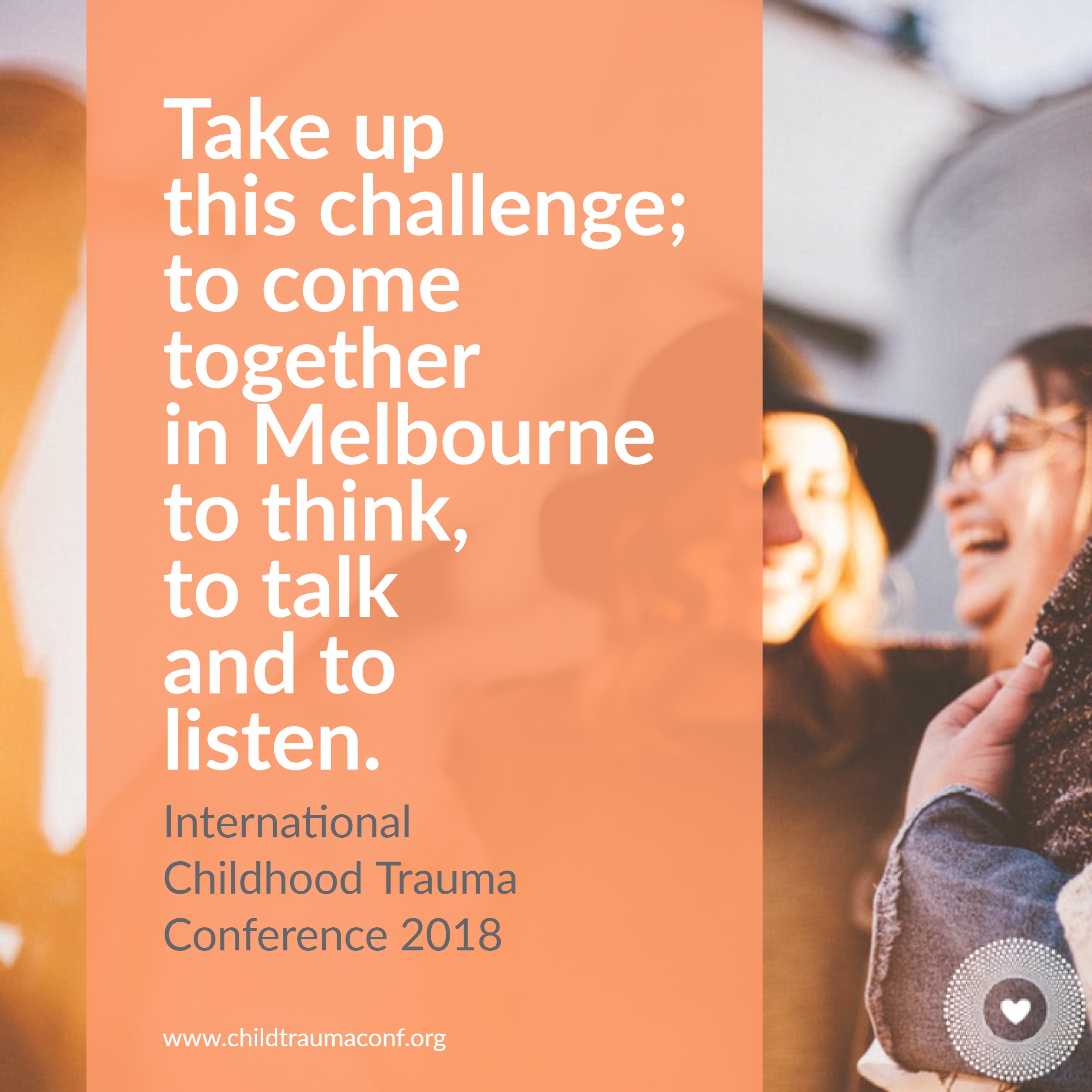 For practitioners working to support vulnerable children, young people and their families, a task is allocated to our collective endeavours whenever new evidence surfaces that has the potential to deepen our understanding of children's needs and their experience of relationships. We are required to make sense of it, evaluate its relevance and ultimately, if helpful, make it count in our practice. For more than a decade, the impact of knowledge emanating from the fields of neuroscience of child development, attachment and trauma have dramatically shaped and reshaped our approaches to child protection, child and family welfare and out of home care. It has also forever changed our approach to therapeutic intervention with children, young people and adults who have suffered trauma.
Our International Childhood Trauma Conferences held bi-annually in Melbourne have become a destination event for all wanting to keep up to date with what is happening in the field of trauma informed practice and trauma informed care.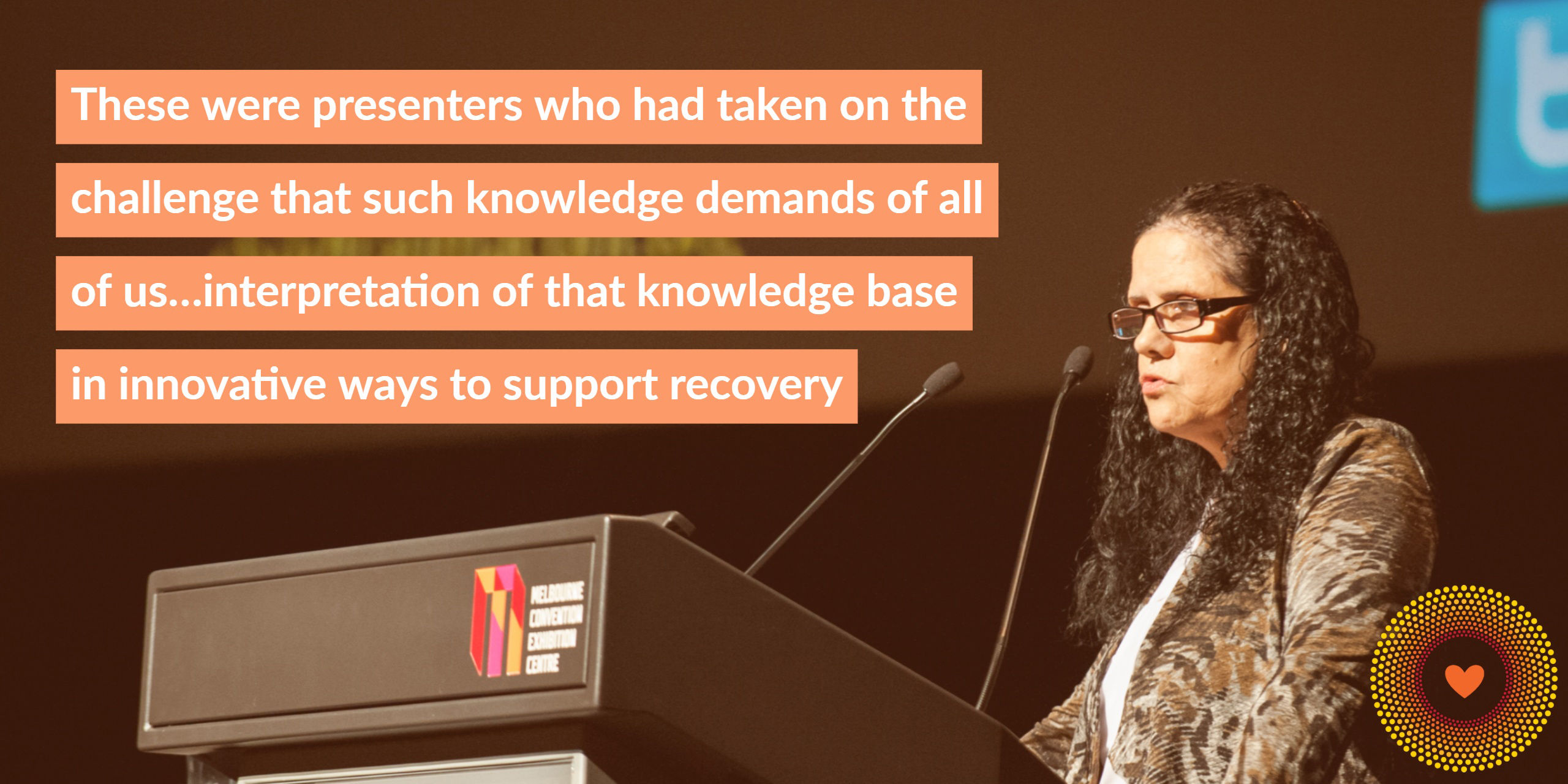 Our first conference in 2014 was an incredible surprise. We brought together the thought leaders who have been at the forefront of such research and knowledge building; a faculty of international experts including Cindy Blackstock, Allan Schore, Steve Porges, Pat Ogden, Ed Tronick, Dan Hughes, Kim Goulding and Dan Siegel. These are the authors who have deeply and permanently influenced the practice of many disciplines across a number of fields of interpersonal care. In addition to the international speakers, we also dedicated a whole day to hearing from local researchers, policy makers and therapeutic practitioners. These were presenters who had taken on the challenge that such knowledge demands of all of us and had worked towards interpreting the knowledge base derived from neuroscience to offer children and adults innovative ways to support their recovery from the consequences of trauma and relational disruption.
We had 2000 of you attend that first conference.
In 2016, at our second conference, more than 2500 people joined us to take up the challenge; grappling with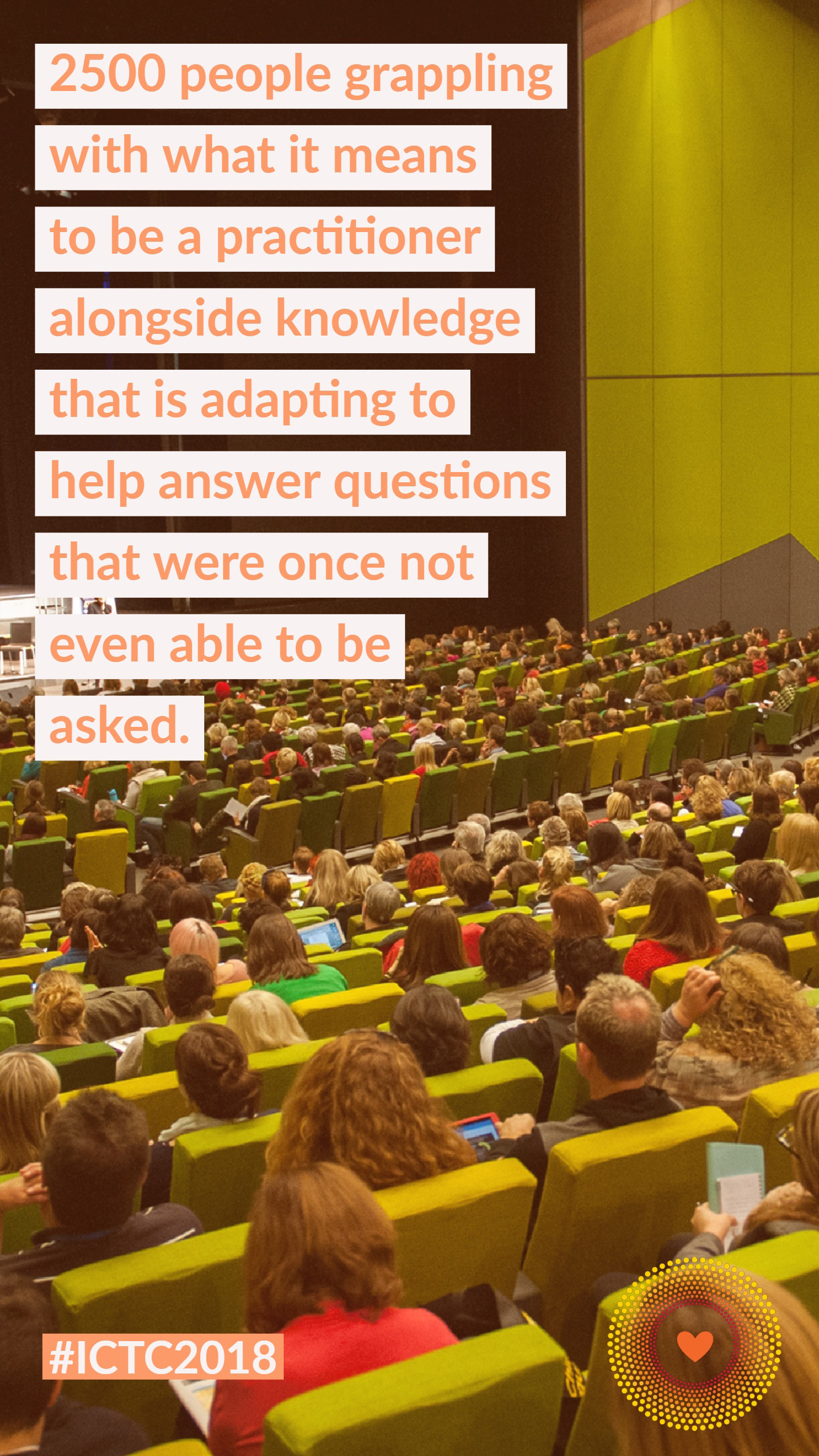 what it means to be a practitioner alongside knowledge that is adapting to help answer questions that were once not even able to be asked. Events like this conference are important precisely because they make us better at our work. They facilitate our talking and reflection about ideas we hear from the speakers. We work together to discover tangible strategies and approaches that we could share in and learn further from ourselves. This practice is the joy of consilience, as Dan Seigel has argued. It brings together wisdom derived from practice and integrates it with the knowledge from research. It is this process that pushes practice forward and allows us to refine and improve. In July 2018, we are running our third Conference in Melbourne. There will be another opportunity to take up the challenge. Join local practitioners and researchers to join a new configuration of international leaders and contribute to the broader discussion of those interested in the evolving landscape of practice derived from the interpersonal neurobiology.
This year, the balance is towards the application of knowledge into practice. So, in addition to the speakers that have inspired us for years (Allan Schore, Pat Ogden, Ed Tronick, Bessel van der Kolk), we also have a wonderful set of practitioners such as Cathy Malchiodi, Lou Cozolino, Theresa Kestley,Bonnie Goldstein and Efrat Ginot. We also have three speakers who have not been out to Australia with us before – Peter Fonagy (UK), Gabor Mate (Canada) and Jennifer Freyd (USA).You can the full speaker line up here.
The theme of the conference incorporates those issues which have shaped many of the community discussions around us over the past 12 months – Trust, Love and Betrayal. What happens when trust in people or institutions is broken? How does betrayal shape the lives of those affected by trauma? When can love emerge in relationships that heal?
We are expecting again over 2000 of us will take up this challenge; to come together in Melbourne to think, talk and listen. Spots for many of the speakers are beginning to fill quickly. If you plan to join us, it is important to register now and do so at the super early bird rates making it very affordable professional development. Perhaps, you may also want to submit an abstract about your own practice. As we have started this new year, I very much look forward to seeing many of you again. References
Linden, D. (2015). Touch – The Science of Hand, Heart and Mind. Penguin Publishing Group, New York.