This blog entry was authored by Cynan Kim-Blackmore,
Senior Advisor, Safeguarding Children Service
at the Australian Childhood Foundation.
Imagine you are a childcare worker at your local centre. One of the children is a child named Ben. Ben has been coming to the childcare centre for many years and you have grown to know Ben's parents quite well. Today as Ben is being picked up from childcare his parents ask you if you can babysit him this Saturday as they want to go out.
What do you do?
You might think that because you know Ben and his parents, and you would like the additional money, that the babysitting arrangement makes common sense.
But what is common sense?
Employees and volunteers will often claim that the rationale for their behaviour is common sense. But often this term masks other motivations, such as self-interest, limited appreciation of the risks and not being able to differentiate between an individual's needs, the needs of the children and the needs of the organisation.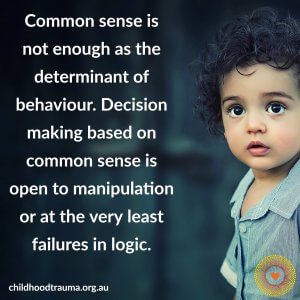 Common sense is not enough as the determinant of behaviour. Decision making based on common sense is open to manipulation or at the very least failures in logic.
A more important principle for employers, employees and volunteers to use to define acceptable behaviour is a transparent, relevant and clear set of statements that clarify expectations. Or in other words – a Code of Conduct.
The answer is a Code of Conduct.

A Code of Conduct outlines what is acceptable behaviour in a workplace. It contains behavioural expectations for all personnel and outlines the process should the rules not be followed.
In this instance it may not be acceptable for childcare staff to babysit children outside of their professional roles (in general it is best practice for staff to not babysit children they look after in their work roles). Many childcare centres have rules against babysitting children from the centre in their Code of Conduct.
Of course, the Code of Conduct is not limited to rules around babysitting. There are also a range of rules in the Code of Conduct that can help keep children safe. This can include rules around transporting children, communication with children (e.g. tone and language), physical interactions with children (e.g. rules around developmentally appropriate contact) and supervision requirements to name a few. It is important that instead of relying on what is considered common sense that the Code of Conduct becomes the document which dictates professionally acceptable behaviour.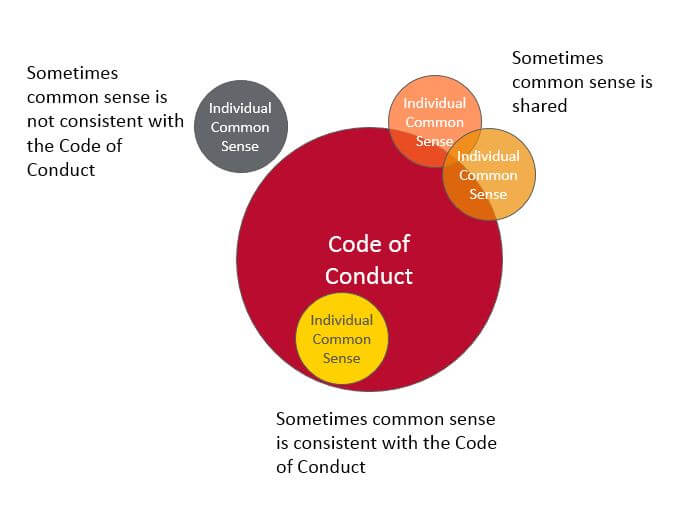 How is a Code of Conduct established?
Legislation and professional practice provide a basis for what rules are included in the Code of Conduct and many organisations have an existing Code of Conduct. This foundation is then strengthened through the inclusion of best practice behavioural rules for working with children and young people. These best practice requirements are something that the Australian Childhood Foundation and its Safeguarding Children Services provides to organisations on a regular basis.
Where there are gaps in these rules or where something does not make sense to staff, it is important to strengthen the Code of Conduct by clarifying any uncertainty. This requires staff and volunteers to be able to ask questions and provide feedback on the Code of Conduct through a consultation process. This feedback needs to be considered and incorporated into the Code of Conduct where possible (subject to legislation and regulation). Without this process of clarification, the Code of Conduct will not be effective at keeping children safe.
Finally, once everyone has had the opportunity to understand and provide feedback into the Code of Conduct it is the role of everyone in the organisation to implement the Code of Conduct. Implementation does not mark the end of the process. It is vital that the Code of Conduct is regularly reviewed and updated to reflect best practice and work practices. This methodology and process is consistent with the Child Safe Standards recommended as part of the Royal Commission into Institutional Responses to Child Sexual Abuse Final Report.
Having a Code of Conduct that has been implemented means that when you see someone in your organisation breaking the rules you say something. Taking action about someone breaking the rules, no matter how small the breach, will help keep the children and young people in your organisation safe.