Children's Rights, Adults Responsibility – Part 3

This article was authored by Pat Jewell, Team Leader,
Parenting Education and Support Program, at the Australian Childhood Foundation.
It is now 25 years since Australia became a signatory to the 1989 UNCRC and much progress has been made so that children can access these rights. Children's rights are acknowledged in policies and protocols. Children themselves are much more involved in their education and in research. In the academic literature it is easier to see where and how older children are able to access their rights. However for children under 5 years this is not the case.
The Committee on the Rights of the Child became concerned about the lack of attention countries across the world were giving to children in early childhood in relation to the UNCRC rights. In 2004 the committee devoted its day of discussion to the theme "implementing child rights in early childhood" which resulted in General Comment 7 – a reminder to all of us that the UNCRC is for all children including the very young.
Why is it more difficult for the youngest child to access their rights?
The 1989 UNCRC created a new image of the child: "as a social actor from the beginning of life, with particular interests, capacities and vulnerabilities, and of requirements for protection, guidance and support in the exercise of their rights."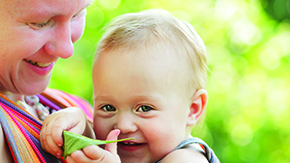 Do adults find it more difficult to imagine a baby or toddler as this social actor with a say in their own lives?
How do you feel about the youngest citizens accessing their rights?
If this is difficult for you why is it difficult?
Is it more comfortable for older children and young people to access their rights as they are in the "public" domain such as schools, sports and community and later the workforce?
The youngest child is primarily in the "private" domain where parents/caregivers may not know about the 1989 UNCRC and the implications within the home and their responsibility. The home has traditionally been sacrosanct where parents/caregivers had their own laws of ownership and control over their children, without accountability to anyone in authority and the general feeling was that what happened in the home stayed in the home.
Western society views its children through a developmental lens – where adults expect children to be functioning at a certain level because of their age. This western developmental lens may also be interpreted as saying as a child is ONLY three they will therefore not be able understand their participation rights. This way of viewing children may hold adults back from supporting and encouraging the youngest child to access their rights.
Teruhisa suggests that to fully support the youngest children to access their rights: "It is important that the eyes with which we look at children should themselves be full of potential" (2006). That adults see babies and young children as social actors who are supported by adults to access all their rights. The academic literature supports babies and young children being able to access their rights by suggesting that even the youngest child can tell adults much about daily lives and what makes them feel that their needs and opinions are valued. (MacNaughton 2007).
Babies and young children thrive when they are in a nurturing relationship where "compassionate deep listening" (Thich Nhat Hanh) has occurred and "a sense of identity which grows through continuing relationships is the basis for children to be seen, and to see themselves, as people to be consulted." (Alderson, 2000)
How do you see babies and young children? Dependant and submissive or social actors who need compassionate listeners who believe that our youngest citizens have something to say and have the right to be listened to?
REFERENCES:
Alderson, P. (2000). Young Children's Rights: Exploring Beliefs, Principles and Practice. London U.K., Jessica Kingsley Publishers Ltd.
MacNaughton, G., Hughes, P., Smith, K. (2007). "Early childhood professionals and children's rights: tensions and possibilities." International Journal of Early Years Education 15(2): 161-170
Teruhisa, H. (2006). "A view of Children in a Global Age: Concerning the Convention of Children's rights." Educational Studies in Japan: International Year Book 1(December): 91-99.