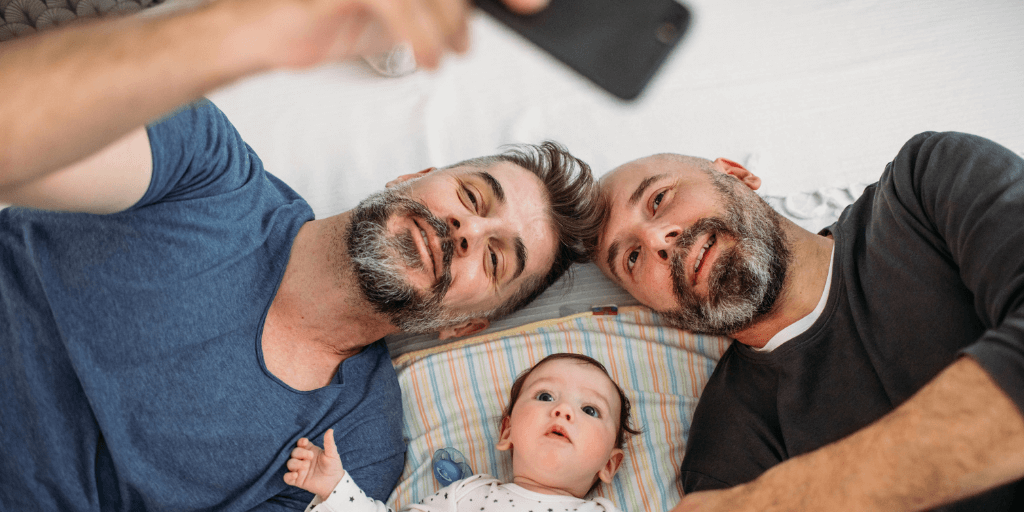 Lights, Camera, Attunement!
This 'Lights, Camera, Attunement!' blog article was written by Franca Spangaro McAllan, Emily Ings and Andrea McKenzie, Therapeutic Specialists in the Therapeutic Services Canberra team, at the Australian Childhood Foundation.
The time we share with the important people in our lives is finite and precious. Days can seem long, but years fly by. For millennia, we have been driven to capture special moments and record these for posterity. We have painted pictures, written stories and taken photos. Recording and sharing memories is an important part of relationship building and sharing our collective narratives. Modern technology has brought about greater access to recording, editing and sharing photos and videos, but what does this mean for our relationships? And how will it impact our special moments?
We are social beings. Born with social brains, we need social connections and interactions to learn that we are lovable, interesting, and delightful individuals. Caregivers have a key role in shaping these self-beliefs through creating attuned, responsive, and nurturing connections with their child or young person. This is achieved through intersubjective connections – a contingent and responsive relationship between a caregiver and a child. When we interrupt our connections and shared experiences to photo, film or upload the moment, we risk interrupting the attunement to the people we are with.
Photos can help us connect, delight, and build an understanding of a child's life story.
Photos can be beautiful tools for attunement. They provide an opportunity to connect, delight, build and strengthen our relationships. For example, we can connect by bringing together our creative visions to construct a silly or stunning photo. We can share special moments together on the couch looking over old photo albums or even flicking through pictures of a holiday on our phones. These are moments where we can tell or retell stories, share special moments and delight in chubby cheeks. We mark moments, feelings, our stories, and our relationships in time. We connect.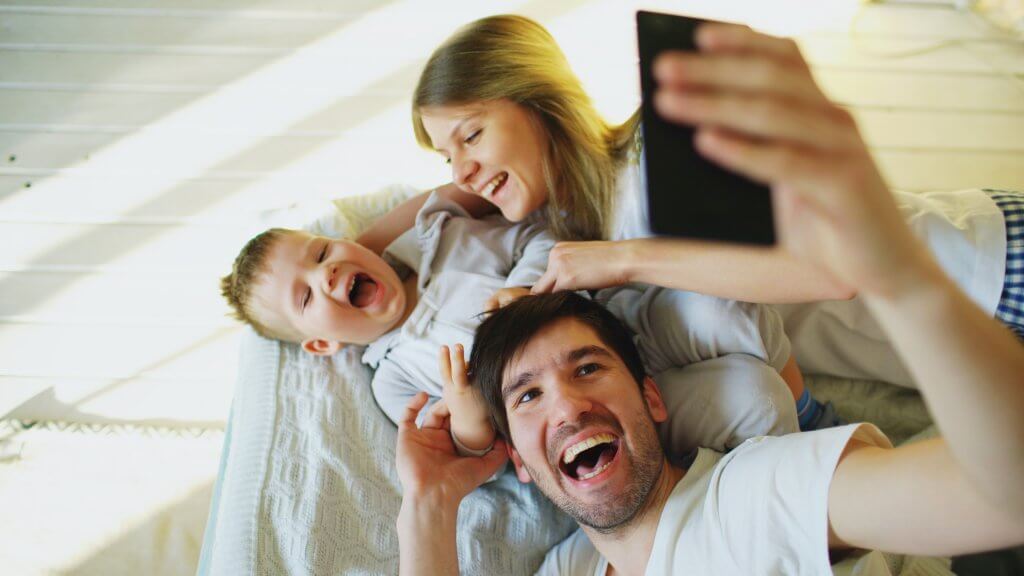 But, do we need to be more mindful about how we use this tool?
Whilst it may be our intention to celebrate and capture the moment (or person) by taking a photo or recording to share it with others, we may in fact be rupturing these moments and relationships. The 'it didn't happen if you don't have a photo' mindset stops us from truly being in the moment. In fact, it can damage the magic of that moment. We may also inadvertently create spaces where the people we are with, particularly children, feel the need to pose, perform or help create 'snap worthy' photo opportunities. There is a real risk these valued and special moments get spoilt or interrupted and become less and less authentic.
Really, it's about balance.
How do we ensure photos promote connection and healthy childhood development?
Describe the experience
Focus on delighting in the child, enhancing their internal working model, making meaning of the situation. 'Wow Sophie, you are riding your bike so well. I can't believe only a month ago you had training wheels and look at you now, riding all on your own!'
Explain the intent of the photo
In the moment, provide younger children with commentary such as; 'You're so clever, Jack, I want to take a photo of you riding your bike to share with Nana later'. If you share or upload photos and videos to share with friends and family, safety guidelines apply. Maybe also consider uploading and sharing them later and enjoy the experience with the child.
Consider whether a photo is needed
Sometimes, it may be best to leave the camera off altogether! Enjoy the experience in its entirety and soak up the magic of a relationship with your child.
Finally, we also need to be mindful of who we are sharing photos and images of our children with. A very young child is unable to give consent to have their photos online, so perhaps keep photo sharing to close family and friends – not hundreds of online friends. As children get older, we can ask them if they're comfortable with their photo being shared, after informing them that photos online can be online forever and are able to be seen by many people, some of whom they do not know.
Interested in learning more about thoughtful parenting?
Our Bringing Up Great Kids (BUGK) Program has an integrated suite of activities and tools for parents and carers. Our activities provide unique ways to understand and build deeper relationships with children. Click here to learn more and to access free downloadable resources.