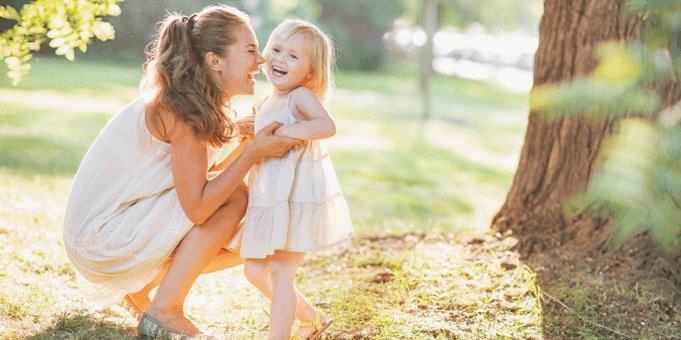 Intentionally Supporting Residential Care to Become Therapeutic in NSW – ACF and SCU awarded contract to launch an Australian first Resource Centre
This article was written by Joe Tucci, CEO of
Australian Childhood Foundation and
Janise Mitchell, Deputy CEO.
Many jurisdictions are undertaking major reforms to their out of home care systems. The NSW Intensive Therapeutic Care (ITC) reforms provide an integrated continuum of therapeutic care options that are positioned to more effectively address the needs of traumatised children and young people and achieve improved outcomes across the domains of safety, permanency and well-being.
As a key element of this reform, the Australian Childhood Foundation (ACF) and Southern Cross University (SCU), in partnership, have been contracted by the NSW Government to run an Australian first intermediary resource centre to support all providers of Intensive Therapeutic Care in NSW.
The vision of this new Centre is to be an autonomous, respected and credible leader and system enabler in therapeutic care. Through interactive processes of knowledge exchange and transfer, the Centre will:
systematically build, synthesise and translate knowledge;
support the development of a collective understanding and capacity to enact therapeutic care across the ITC system and related sectors; and,
foster a shared ownership for the achievement of high-quality outcomes.
The Centre will draw on a 'Knowledge to Action' Framework to underpin how the Centre will work with ITC agencies and relevant sectors. This framework is represented in the diagram below.
The new Centre will perform three key functions across the four domains of this framework:
Informing function: creating, collecting, codifying, storing, and communicating ideas and information over time and across different geographies – to make it more accessible and usable;
Relational function: improving relationships between key stakeholders within organisations and across systems to enable co-production of knowledge and genuine dialogue, taking into account the power dynamics between all those involved; and,
Systems function: working across the whole ITC system and related sectors to enable change that promotes an effective institutional environment for sustainable innovation.
The four domains of (1) knowledge building and collation, (2) knowledge translation, (3) knowledge collaboration and (4) service and system innovation are represented as a series of nested ovals to highlight that there is a common origin for all of them: enabling access to knowledge from multiple sources. There is no linear progression between the different functions and no hierarchy in terms of which one is 'better'. Instead, each encompasses aspects of the other – they are systemically related. The Knowledge To Action Framework assumes a systems perspective and situates knowledge producers and users within a system of knowledge that is responsive and adaptive. As such, the process of moving evidence to action is iterative, dynamic and complex.

Using this approach, the Centre will build a shared body of usable knowledge through real-time interactive processes that continuously improves and leads consensus and congruence about practice, service delivery, and systems interface.
The focus of the Centre is to get the right information to the ITC agencies/key sector stakeholders at the right time and in the right format to influence and shape practice, service delivery and sector interface. The effectiveness of the Centre will be underpinned by a dynamic understanding of the ways in which people know, learn and act within complex systems of change, of which the Centre is itself apart.
Supporting and resourcing change to achieve positive outcomes
Drawing on contemporary best practice in implementation support, the Centre will implement the following key elements to operationalise the 'Knowledge to Action 'Framework and ensure the 'right fit':
support decisions about practice/service/model adaptation (possibility for adaptation);
build capacity and capability;
create a structure for implementation;
roll-out ongoing and sustainable implementation support strategies;
improve and enhance future applications through learning from experience using communities of practice/reflective practice methodologies.
Core Functions of the new Centre
Using the 'Knowledge to Action' Framework, the Centre will engage in a two-way knowledge exchange process through the range of interactive core functions and deliverables including:
the establishment of an ITC knowledge bank;
online community and sector knowledge sharing;
workforce needs assessment and development program;
webinars;
face to face and online accredited and unaccredited workforce development training;
Therapeutic Care Blog;
production and publication of practice profiles, resources, advisory guides and toolkits;
implementation support, consultation and advisory service;
research and evaluation program that underpins the ongoing evolution of the ITC system;
dedicated training and communities of practice for Therapeutic Specialists;
communities of practice for leadership within ITC agencies.
The new Centre is really an exciting initiative that stands to transform the way in which therapeutic residential care is provided to young people. It will showcase the importance of relational ways to understand how young people can be supported to recover from their past experiences of trauma in the day to day experiences of their care.
We look forward to keeping you all up to date with the work of the new Centre and the impact we hope it will have on the system in NSW.