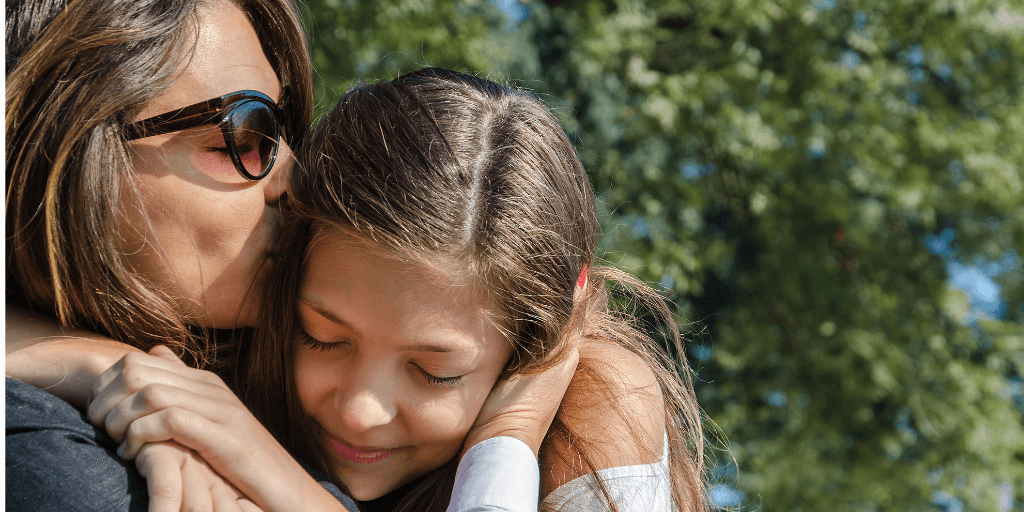 Parenting After Family Violence Program
Parenting after experiences of family violence offers unique challenges and considerations that are important to recovery. The Parenting and Early Years program at the Australian Childhood Foundation recently launched a new program designed to meet these needs and offer support for recovery. The Bringing Up Great Kids- Parenting after Family Violence program can be facilitated in 1:1 or in group sessions with other parents with similar experiences.
Women and their children are traumatised by the experience of family violence. It terrifies them. It destabilises the foundations of their world. It undermines the strengths of their relationships. It can overwhelm them.
Family violence is experienced deep in the minds and bodies of those who experience it. They see it. They often hear it. Their bodies react to it as a threat to their survival. They see the aftermaths of it. They sense its impact. They watch for it.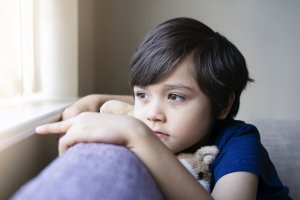 It forces women and their children to know what can set it off. It teaches them to avoid answering certain questions. It shapes who they can trust – who will hurt them and who might protect them.
Experiences of family violence shape what women and their children can say when and to whom. It dictates what they should think. It determines how they should react.
It sometimes makes the truth a secret.
Children are forced to see the violence that is directed towards their mothers. They see the aftermath of it. Children feel the vulnerability in their mother and in themselves. Women fear for the safety of their children. They worry about its impact on them. It sometimes keeps them living with the person who has acted violently. They fear the unknown. They worry about their future.
For women and their children, family violence often disconnects them from their family, their community and their place in the world. It disrupts how everything works. It forces their routines to be less certain, less predictable.
Family violence corrupts how women and their children know themselves. It amplifies any vulnerabilities about themselves and their relationships. It makes every worry feel so much stronger.
Women and children experience loss as a result of family violence. They sometimes have to leave behind their home, their neighbourhood. Some children have to change schools. They miss their teacher, their friends. Some women become isolated from their network of support.
Even when able to leave, they carry with them the many messages from the violence they have endured.
They have to make sense of such violence. They need to understand why it happened. They need to know what it means. They have so many questions that need answers. Was it my fault? Could I have done something to stop it? Is violence how you show love? Will it happen again? Should I tell someone? Will someone get into trouble?
Often, these questions build and build up in them. They jumble up with other thoughts. They feel unsettled. Their bodies tense up. They feel sick. They are not sure if anyone knows what it is like for them.
In the face of family violence, women and their children need to experience safety. They need to be comforted and reassured. They need their questions answered and their feelings acknowledged and validated. They need the world to feel more consistent. They need their bodies to relax and feel calmer. They need to experience softness in their relationships.
When protection becomes available, safety and security spread in concentric circles around women and children affected by family violence locating the basis of change in their relationships.
Family violence can have a range of experiences that affect their parenting. They can engage with the parts of themselves that survived and supported their efforts to offer protection to their children. They have a sense of themselves as resourced by friends and family. They feel empowered by the decisions they have made for themselves and their children. On the other hand, they can engage with the parts of themselves that were frightened, or felt hopeless, or were anxious about their children. They can lose confidence in their parenting, not knowing how to adopt roles that better meet the needs of their children as a result of the way the violence affected them. They can experience a gulf between themselves and their children, feeling the absence of connection and trust.
Women sometimes take with them the messages that violence has reinforced for them. It was your fault. What kind of mother are you? Your children do not appreciate you. They don't trust you. You are not able to look after them properly. Give up and leave them alone. They will do better without you.
In the aftermath of family violence, there are many challenges facing women. They often need a place to live. They need to take court action to keep safe. They need to establish themselves in a new community. They need to find a job. They need to open a new bank account.
If they have children, one of these challenges is to be a parent in a way that makes sense of their past but is not defined by it.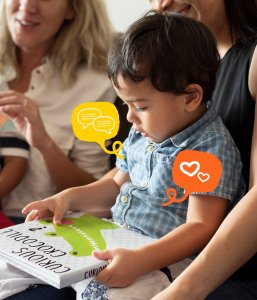 The Bringing Up Great Kids – Parenting After Family Violence Program is a mindful reflective program that offers support to women to explore and reclaim their confidence and belief in themselves about their parenting. By providing a safe, respectful and reflective space for participants to explore their parenting story during family violence and provides an opportunity to create a new safe, strong, positive and hopeful parenting story moving forward.
It is based on the original Bringing Up Great Kids (BUGK) Parenting Program which was developed by the Australian Childhood Foundation in 2011 and evaluated the Australian Institute of Family Studies (you can read more here). It is underpinned by a philosophy of promoting and supporting respectful, caring and nurturing relationships between parents and their children. Parents and all other adults involved in the care of children are encouraged to become more reflective and mindful in their parenting approach.
The BUGK – Parenting After Family Violence program and resources support parents who have been affected by family violence to
reflect on the messages that the violence communicated to them about their approach to parenting;
understand how they were able to hold onto what was important to them in the face of the violence;
learn more about and reclaim the origins of their parenting style to adapt with their children in the here and now;
identify the important messages they want to convey to the children in their care and how to achieve this;
learn more about how they can support their children's development;
understand the meaning of children's behaviour and what may be influencing it from their experience of the violence;
appreciate how to welcome safety, respect, care and love into their relationships with their children;
discover ways to take care of themselves and find support when they need it.
The program offers participants the opportunity to receive support from the facilitators and other parents with similar experiences. If delivered as a group, the relationships between parents act as an important recourse which can amplify a sense of solidarity and connection. This is in itself an act of self-care.
You can find out more about the Bringing Up Great Kids program and other new variations on our website here.
For professionals interested in training to become a registered Bringing Up Great Kids facilitator, you can find out more here.