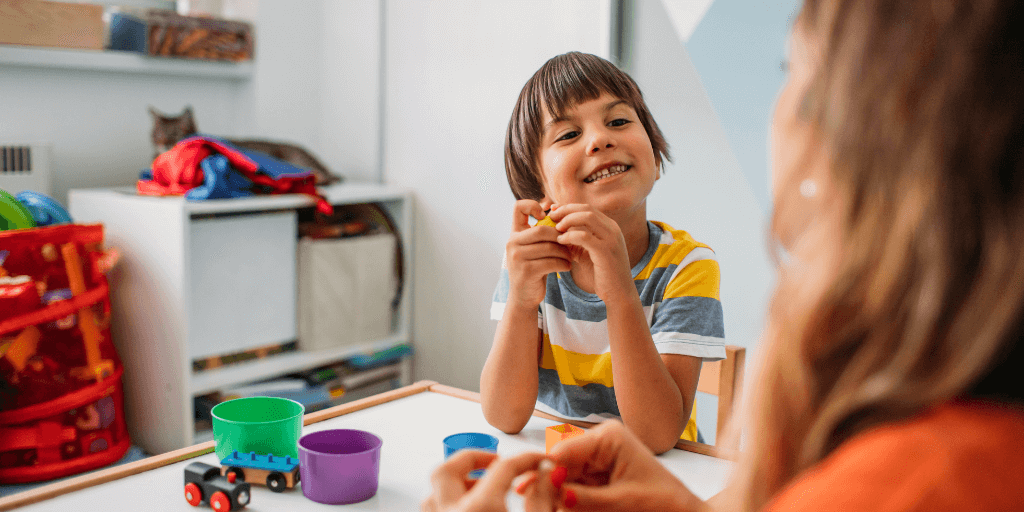 The Importance of Play for Therapeutic Professionals
'Importance of Play for Therapeutic Professionals' blog article was written by Tayla Howard, Team Leader, OurSPACE program at Australian Childhood Foundation.
As a Play Therapist, I am always advocating the importance of play in all our lives, in the lives of children, adolescents and adults. Play may look different across the lifespan, but ultimately play is an essential part of life. Play helps children learn about the world, develop social skills, language development, and build problem-solving skills. Play improves brain function, enhances social connections, and decreases stress for adults. Given how important play is, it makes sense that working in a field consistently exposed to trauma, abuse and neglect, violence and harm to children and young people, play would be crucial in supervision and intra-team relationships.
Ultimately play is an essential part of life.
In lockdown, I took the role of the play advocate a step further as we all worked hard to build ways to connect as a team despite the isolation from each other. The OurSPACE team connected by developing a dance party playlist together. Each person contributed one song to the playlist, and over a few lunchtimes, we all jumped online, turned our videos off, the sound up and had a dance party both together and apart. We guessed who made which song choices, sang loudly, danced up a storm and at the end, turned our videos on to laugh together as the endorphins pumped through our bodies following our shared experience. The idea of dancing together unseen is not new. Cities worldwide host regular "no lights, no lycra" dances in the dark evenings to enjoy the playful experience of being together apart.
We also played games using a range of websites. Skribbl to play Pictionary and a team favourite Gartic Phone to play the telephone game, drawing a picture that the next person will guess. The following person will draw the guess, and on it goes. We laughed, watching the slideshow of drawings and guesses take us further and further away from the initial sentence.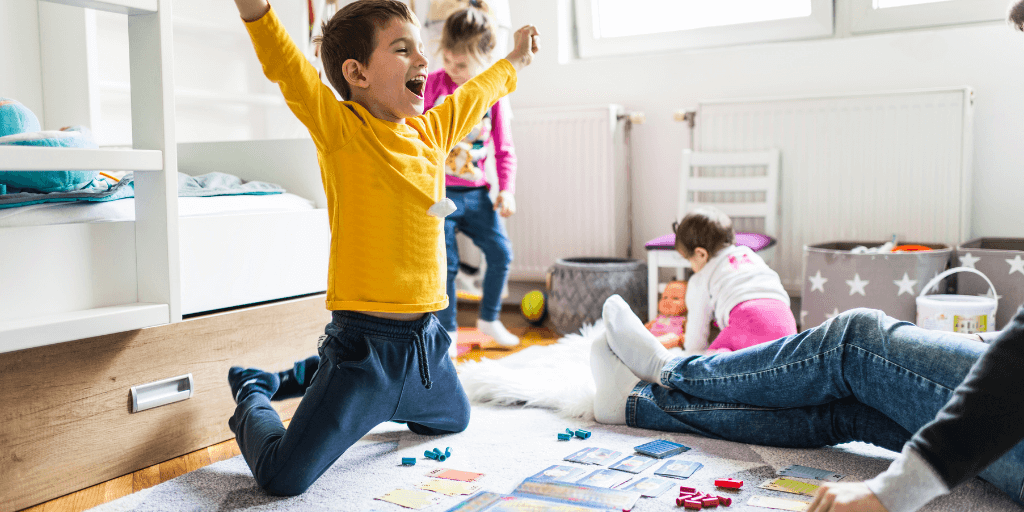 As we've moved away from the virtual world, we continue to explore how we can bring play into our team environment and specifically in supervision. From planning for play-based therapeutic activities with children and young people to trialling art-based therapeutic interventions in team meetings, we continue to experience and enjoy the importance of play in our work. The importance of intentional play in lockdown replicated the natural playfulness that encompasses our office, from staff who play gentle, practical jokes to each other to supervision sessions that end with belly laughs. Play and the accompanying laughter strengthen connections across our team.
In the OurSPACE program, we consistently hear stories about the trauma children and young people have and continue to experience. The work is heavy, and at times we hold worrying information about the lack of safety young people in OOHC experience. The sector is re-traumatised by the stories we are exposed to daily. At the heart of a successful team is the safety of the relationships we build. Playfulness is crucial for all of us, especially therapeutic practitioners. It's often said laughter is the best medicine. I believe play is the cup delivering the medicine.
Join our Team
No matter where you're at in your career, we want to help you excel. If you have a commitment to hard work and would love the opportunity to support children and families around Australia, we want to hear from you. There are so many ways you can be a part of the Australian Childhood Foundation.
Click here to view our current open opportunities and to read about the many benefits of working for Australian Childhood Foundation.