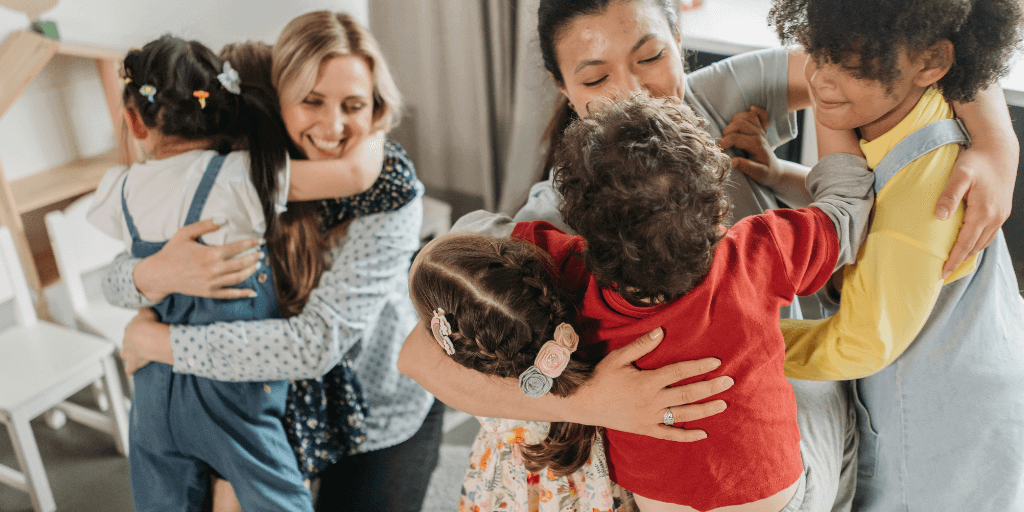 'What is cultural safety?' blog article was written by Jacintha Condillac, Senior Consultant, Education and Safeguarding Services at Australian Childhood Foundation.
"Cultural safety is the positive recognition and celebration of cultures. It is more than just the absence of racism or discrimination and more than 'cultural awareness' and 'cultural sensitivity'. It empowers people and enables them to contribute and feel safe to be themselves." (SNAICC, 2021)
For professionals working with children and young people, safety is paramount. As well as providing a safe environment for children to be in, ensuring they experience a sense of felt safety is equally important. This idea can be explored further through the notion of cultural safety.
Cultural safety is captured in the National Principles for Child Safety, a set of guidelines which the national and each state and territory government have signed on to. The National Principles recommend "The organisation engages with and supports approaches that build cultural safety through partnerships and respectful relationships".
In Victoria, the Child Safe Standards also address cultural safety, with a particular focus on the disparity and vulnerability of Aboriginal Children. The Children's Commissioner for Victoria states, "Creating a culturally safe environment is about relationships and actively creating opportunity for Aboriginal voice and presence in an organisation's planning, policies and activities".
Cultural safety is defined by Glenda Kickett, Australian Childhood Foundation's Manager, Aboriginal and Torres Strait Islander Partnerships and Engagement, in this way:
"For First Nations peoples, cultural safety is more than providing an environment in the workplace that ensures cultural recognition and valuing lived experiences. It is also more than working to empower children and their families. It is about building cultural connections and relationships based on mutual trust and respect evidenced within Indigenous cultures and social systems, and stories which are inclusive of languages, family kinships, protocols and obligations."
You can read more about cultural safety here.
Numerous studies have demonstrated that culture is a protective factor in keeping children safe. With family being the cornerstone of Aboriginal and Torres Strait Islander spirituality and identity, maintaining this connection is of critical importance for children to help them form their sense of identity.
In what ways we can uphold cultural safety in practice?
It can be a difficult area for many organisations and professionals for fear of not getting it 'right'. I am a non-Aboriginal professional who had the privilege to work at an Aboriginal Controlled Organisation for two years. Today, I work as a Safeguarding Consultant for the Foundation, which includes working with organisations to embed principles of cultural safety. My cultural background is Anglo-Indian and I grew up in Australia during the time of the assimilation policies of the 1970s. For various reasons, I don't know much about the ancestry of my extended family and am just beginning to explore that. The lack of information I have has shaped my own understanding of cultural safety as it has allowed me to reflect on what it means for children who have lost their cultural connections.
In my work, I've learned that cultural safety in the workplace begins with organisational culture. This must be defined clearly in policies that outline an organisation-wide commitment to safety, and governance of this. There also needs to be a commitment to recruit Aboriginal staff, or staff representatives of the community the children come from. However, if this is not possible in the current employment climate with industry shortages, a strong effort needs to occur to recruit people who genuinely hold the values of safeguarding children. All professionals need to have a genuine commitment to viewing things through the cultural humility lens. To further embed this, an organisation needs to provide ongoing professional support and learning opportunities.
When I worked at an Aboriginal Controlled Organisation, I was blessed with opportunities to see cultural safety in practice and learn cultural humility. Cultural humility was embedded into the organisation's practices. Aboriginal staff were honoured, and it was recognised that they carry an additional cultural load and complexity to their work. Non-Aboriginal people are often unaware of this and might overlook additional obligations during bereavement or Sorry Business, or the complexities associated with being seen by the community as the employer's representative.
I have seen this genuine commitment to cultural safety managed by strategies such as reflective practice and clinical supervision for Aboriginal staff, and training to understand that we may be working with kin in the child protection space and there are additional sensitivities. I was informally mentored alongside a strong Aboriginal woman who was the Child Protection Practice Lead. Cultural safety is about open and honest conversations and reflecting on one's own values, beliefs and cultural position. By being able to ask curious questions, be challenged and have my assumptions gently corrected, it was a rich learning experience that took some time, filled with continual learning and reflecting.
In our work with children and young people, there is a need to understand the impacts of colonisation and the subsequent harm caused. Where I have seen an authentic commitment to connecting children to culture, this provides the foundation for trauma-informed care, guided by those with cultural wisdom and lived experiences.
Subscribe to the Professionals Newsletter
Join our community of more than 40,000 professionals from around the world who receive our weekly newsletter containing articles. Our newsletters help connect you to our blog, research, and free resources as they are produced. We also keep you informed on training opportunities including access to experts in the field, webinars, international speaker tours, conferences and more.