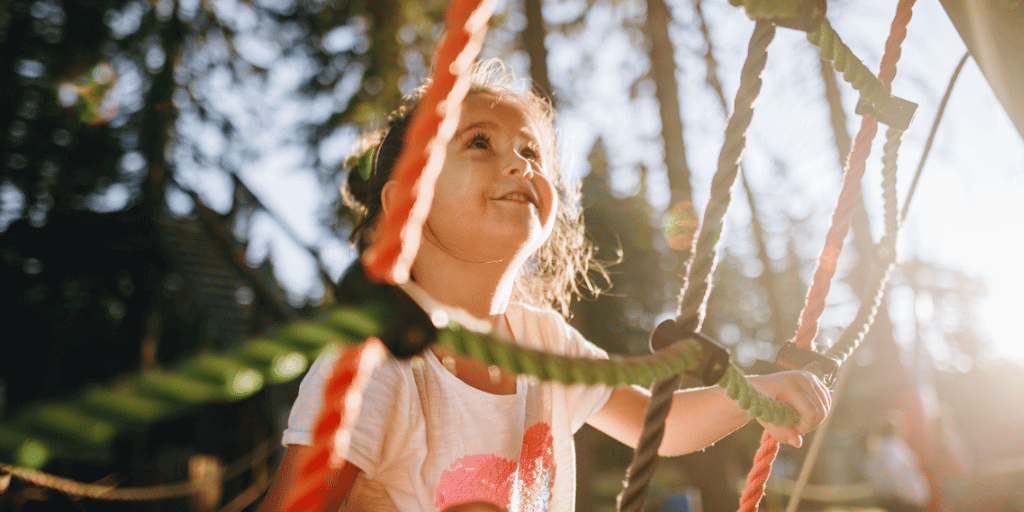 Little inspirations that sustain us
'Little inspirations that sustain us' blog article was written by Chris Cussen, Lead – Product Development, Content Creation, and Projects in the Therapeutic Services team at Australian Childhood Foundation.
I like to collect quotes and write them on post-it notes that I stick to the bottom edge of my work computer screen. I find glancing at these little sentences inspiring and sustaining – I tend to look at them more on the workdays that feel the longest. I guess it's a form of self-care. Do you do anything like that? Are there wise words that you turn to? My latest favourite quote comes from the marvellous Bonnie Badenoch:

The quote 'How we are seen can literally call parts of us into existence and shape new selves in the image of the one seeing us' by Bonnie Badenoch embraces a powerful idea. It evokes memories of some of the children and families I have worked with over the years. I think about the difference it makes in children's lives when people around them see them in capable and empowered ways. I think about the children I have worked with whose close adults have, for a variety of reasons, known them in diminished ways. We work with children who have shaped their inner worlds within the limitation of frequent negative regard from people who were often supposed to be the ones looking after them. These are the children that we see therapeutically that we try to share messages with so they then call new parts to life in their inner worlds. We try to do this carefully so as not to overwhelm. We do this not only for children but also for their parents and carers who need it.
The strongest image that comes to mind when I read Bonnie's quote lately is the face of a mother that I worked with some time ago, Rachel*.
Rachel attended an arts-based support group we ran for women recovering from family violence. This offered women a weekly space to engage in a range of creative art processes, feel safe and be seen by other women with similar struggles. Many, including Rachel, discovered metaphors for the growth they were experiencing in their recovery through this program.
Rachel talked about how her ex-partner had contributed to her thinking that she was a "piece of crap". She said it was very hard to parent or do anything when he saw her and treated her this way. She had become isolated and small. But things had shifted for Rachel by the time she entered our art group. She had sought help and made changes for herself and her children that brought new people into their lives. These people saw her differently than she was used to. She had come to recognise that the 'crap' was what her ex-partner had dumped on top of her, and she was separate from this. Rachel was undergoing an awakening from beneath the crap and beginning to sprout like a seedling growing up through the soil. She felt herself extending further away from the harmful views of her ex-partner and represented this in an artwork. Her confidence was increasing and her relationships with her children were getting stronger. She was growing new selves – the shoots were fragile and delicate, but that's the way growth works. It is only from little things, that bigger things grow.
There is power in the way we are seen exactly as Bonnie says 'How we are seen can literally call parts of us into existence and shape new selves'.
Rachel and other children and families I have known are intertwined with this quote and they are with me every time I read it. I like being reminded of them and some of our shared moments together. They keep me going and keep me in touch with why I continue to choose to work in this space.
What little inspirations do you draw from to sustain you in your work? Do you have any quotes or images that inspire you? We'd love to hear about it!
We've also prepared a free download of some of our favourite quotes to keep us inspired.
Click the image below to print it, cut it out and keep it nearby for inspiration!

*Name has been changed to protect the identities of people we work with.
Subscribe to the Professionals Newsletter
Join our community of more than 40,000 professionals from around the world who receive our weekly newsletter containing articles. Our newsletters help connect you to our blog, research, and free resources as they are produced. We also keep you informed on training opportunities including access to experts in the field, webinars, international speaker tours, conferences and more.