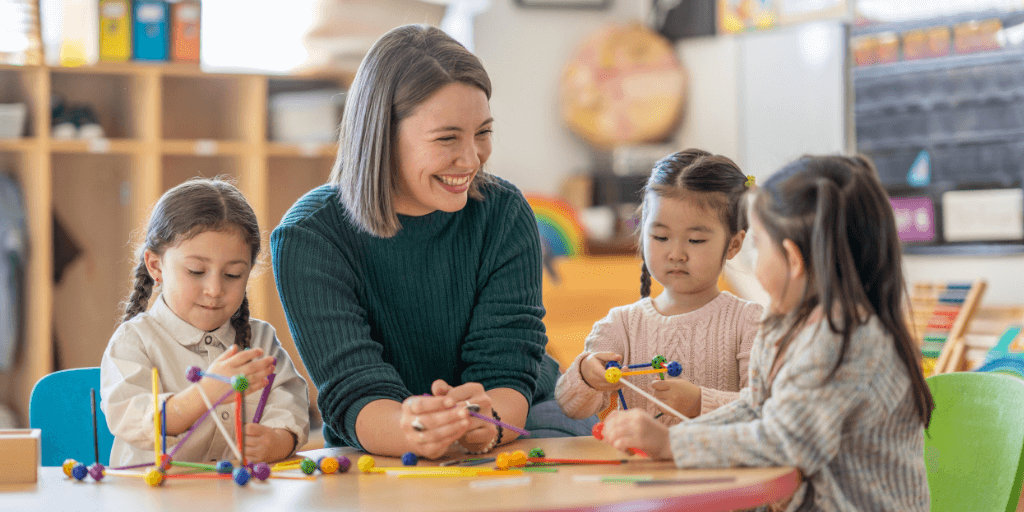 Trauma-informed schools: the essential role of families
'Trauma-informed schools: the essential role of families' blog article was written by Celina Sargent, Project Coordinator, Education and Safeguarding Services at Australian Childhood Foundation.
Across Australia, more schools are working hard to create the culture, policies and practices that are needed to support trauma-informed practice. But there is more to be done. If you're a teacher or work in a school, how can you create an environment that is safe, supportive and trauma-responsive?
What is a trauma-informed school?
A trauma-informed school is one that responds to children's needs and supports them to feel safe and engaged in the classroom. It is one where staff understand and respond to the effects of trauma and seek to create relational safety for children.
Importantly, a trauma-informed school involves everyone in the school community, including students, staff, families, and the broader community. We know that when families are involved in the school, beyond their own child, there are benefits for the whole school community. Involving families in a child's experience at school can also be the most effective way of supporting a child at school. This means that strategies and responses to behaviour can be consistent across home and school. Regular contact with families can also help schools gain a greater understanding of the needs of each child.
Where can we start? How do we improve?
Australian Childhood Foundation has created a Practice Guide to support schools in the ways that they engage with families. Engaging with Families in Trauma-Informed Schools uses the Foundations' Making Space for Learning Framework to consider how to create a safe and connected school that engages with all families, including those impacted by trauma.
"We need to understand the deep vulnerability that many families experience and the impact this has on their ability to trust and engage with teachers and other staff."
The guide acknowledges that all families are different and asks schools to consider what engagement might look like for the many families that we know are significantly impacted by trauma. It encourages us to understand that for some families we need to think differently about how we can support them, and create the conditions that enable families to connect and engage.
If we are thinking about a trauma-informed approach, we need to understand the potential effects of trauma on a family's ability to engage and be sensitive to the unique needs and experiences of each family.
Engaging with Families in Trauma-Informed Schools focuses on connecting with families from the moment children begin their educational journey. As early as possible, it is important schools use their planning processes to consider family engagement – this will include how teachers and staff build trusting relationships and create a welcoming environment. The Practice Guide is full of strategies that schools can use to create these deeper connections with families.
We know that when families feel valued and respected by their child's school, they are more likely to be engaged in their child's education and to reinforce the school's efforts to support the child's learning and well-being. Most importantly, outcomes for children and young people are greater when schools and families work together.
Download your copy of Engaging with Families in Trauma-Informed Schools Practice Guide to learn more.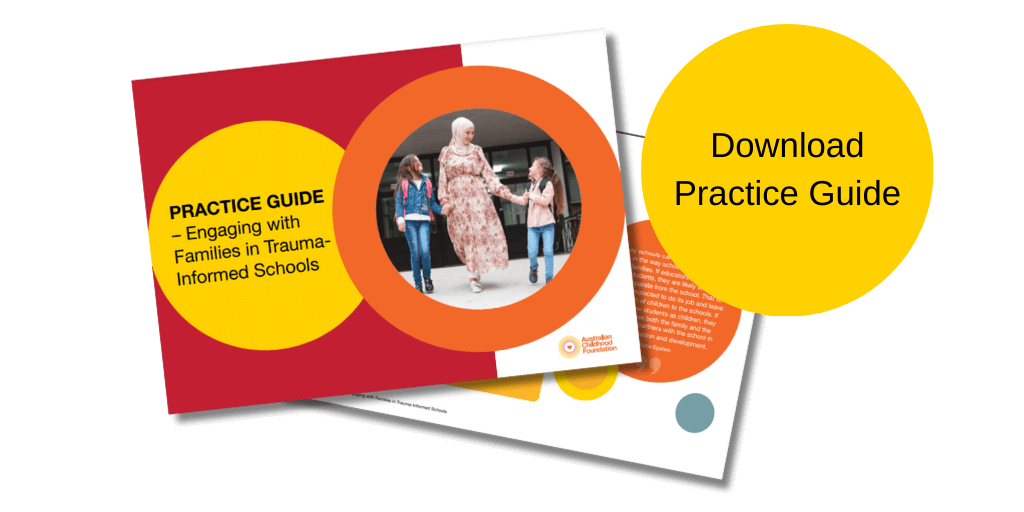 Subscribe to the Professionals Newsletter
Join our community of more than 40,000 professionals from around the world who receive our weekly newsletter containing articles. Our newsletters help connect you to our blog, research, and free resources as they are produced. We also keep you informed on training opportunities including access to experts in the field, webinars, international speaker tours, conferences and more.