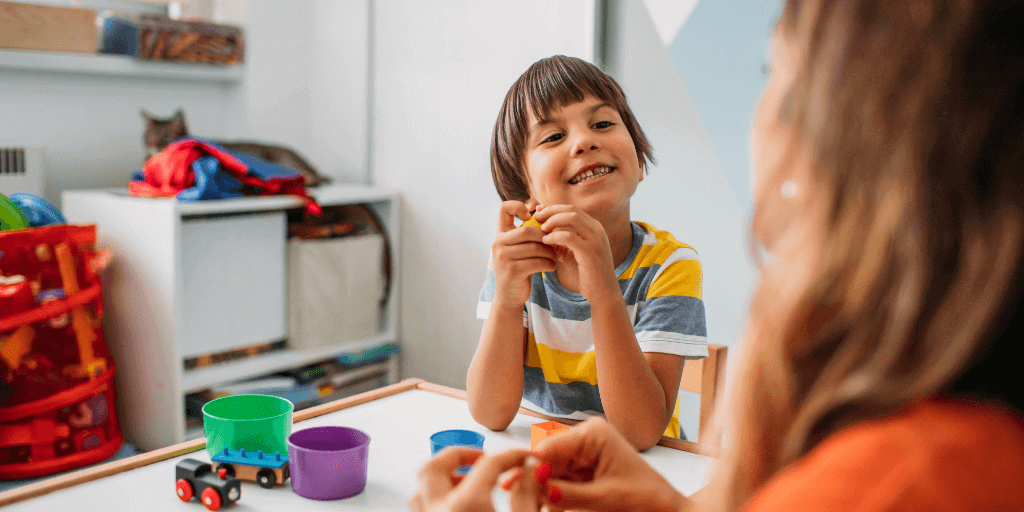 Participation Series: Preparing participatory spaces
'Preparing participatory spaces' blog article was written by Lauren Thomas, Senior Project Lead, Child and Youth Participation and Engagement Team at Australian Childhood Foundation as part of our Participation Series.
So, you've decided to host an event or events in which children and young people will be engaging with your organisation. How do you make your spaces, approach and time proactively child-friendly? What are the elements that help ensure children's participation in a child-rights oriented way?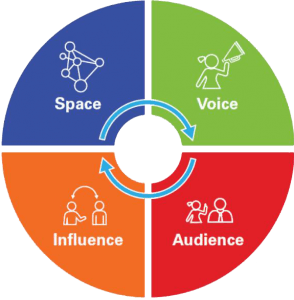 The Lundy Model of Participation (2007) in Child Welfare Practice
In our first blog in our Participation Series, Participation through a rights-based lens, we discussed Lundy's rights-based conceptualisation of participation in which four crucial elements were identified – space, voice, influence and audience.
This blog explores how these four elements each might prompt us to prepare as organisations looking to create safe and supportive participatory spaces for children and young people. Some considerations are designed with the experience of stress or trauma in mind, reflecting on how this might impact children and young people who want to participate and what an organisation might need to consider when making their space safe.
Space and Voice
Space and Voice, the first two components in Lundy's model are connected to a child's right to express their views. The questions below are intended to help your organisation consider how you might support this right in your work or project.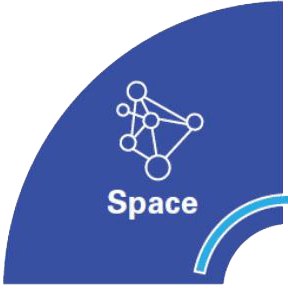 Space
How can my organisation provide a safe and inclusive space for children to express their views? When planning your participatory project or activity, consider the spaces your workplace has to offer. If you don't usually host children and young people on site, you may need to put some considerable time and energy into making them child-friendly.
Consider what the space might feel like from a child's perspective, and what your organisation's history of participatory engagement looks like.
Have children's views been actively sought, in the first person? If yes, has feedback also been given? A history of seeking children's views, followed by providing feedback and outcomes helps young people know what to expect, and to feel safe sharing their information.
Is there a safe space in which children can express themselves freely?
Have steps been taken to ensure all children can take part?
Has the sensory environment been considered? Many children have difficulty with sensory processing. Some children need more sensory stimuli to help them regulate, others need less, and of particular types. When preparing your space, it may be useful to conduct a sensory audit. Provide access to a range of sensory regulation aides like fidget toys, mini tramps, wobble boards or cushions and reminders that people can move around as they need to.
Have the meetings been scheduled at child-friendly times?
Have children been able to bring people they feel safe with?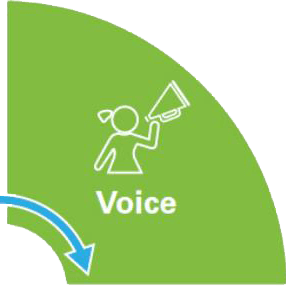 Voice
For children to express their views, they also need to be provided with appropriate information. Asking children their views and opinions on already developed policies, frameworks or approaches is a quick way to tick boxes but will almost certainly limit the feedback shared. It will also inhibit a child's experience of authentic, rights-based participation. Children must be supported to form their own views in a safe way, and then be facilitated to express their views in a safe space.
Have children been given the information they need to form a view? What child-friendly information has been made available about your project or topic? Were resources developed to be clear and specific? Were information sessions held or offered? Did you provide contact people before and throughout for children, young people, parents, carers or delegates to ask questions as needed?
Do children know they do not have to take part? Children have the right to participate, but they also have the right to choose not to. The key is to ensure you provide the option alongside the option to opt out.
Have children been given a range of options as to how they might choose to express themselves? Not all children use oral communication as their preferred method of communication. Have you considered mixed method options such as digital, written, online as well as face-to-face? Have you considered Augmentative and Alternative Communication (AAC) Supporters if needed, and offering to provide interpreters for Auslan and other languages where needed?
Have age and developmentally appropriate considerations for participation been offered?
Has cultural safety been considered and supported overtly?
Audience and Influence
Audience and Influence, the last two components of Lundy's model, are concerned with supporting children's right to have their views be given due weight. The questions provided are designed to help your organisation consider how you can support this right.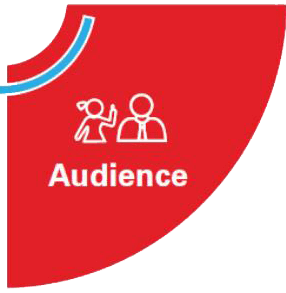 Audience
Getting feedback from children and young people has been made easier with the advent of digital tools like SurveyMonkey, but collecting such data represents only the 'voice' – and as we know, voice is not enough! Giving children's views due weight is perhaps the bigger challenge faced by adults, organisations, governments and societies as a whole.
Providing the voice of children with an audience who have a responsibility to listen is essential. Wherever preferred by the child or young person, this audience should be in person and relational (even if via the screen) to ensure their voices are given respect.
Has effort been made to build and earn trust with vulnerable children and young people?
Does the audience include trusted and safe adults and workers who can support them and assist them to communicate their wishes?
Do children know to who their views are being communicated?
Is there a process for communicating children's views?
Are children's views a requirement in case notes or file note-taking?
If the session is to be recorded, do children know they can stop the recording at any time?
Has cultural safety been considered when planning your audience?
Have you considered the importance of diversity and representation in your audience?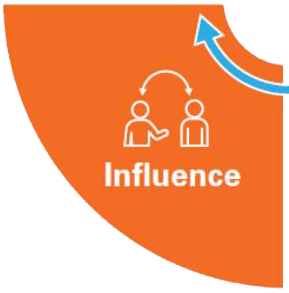 Influence
Providing an audience is an important first step, but if that audience does not have the ability to effect change, drive impact or create sustainable outcomes, then your organisation will struggle to show how you are providing children and young people's views due weight. Furthermore, if you collect information from children and young people but never report back to them, not only will you struggle to demonstrate giving their views due weight, but you might also struggle to recruit them again for future projects or participation opportunities. 'Consultation Fatigue' is real among young people, especially in government services. Respectful engagement shouldn't depend on the age of those we consult with.
When thinking about the specific audience, is there a clearly demonstrated power to influence and create change?
Is there a commitment from the Board, CEO or other leadership groups to hear from these young people and utilising this information?
How are children and young people viewed by the leadership of the organisation? Are they experts in their own lives with lived experiences to share?
Have children been provided with feedback explaining the reasons for decisions that have been made? Is there a clearly developed feedback pathway for the project that can be provided to children and young people, so they know when to expect an update?
In the past, have children's views or lived experiences of programs been considered by those with the power to affect change?
Are there existing procedures in place that ensure children's views will be taken seriously?
What policies, procedures or quality system processes ensure action on children's feedback?
By asking these questions next time you decide to host an event engaging children and young people, you will be more likely to identify ways to make the experience of participation a safe and supportive one.
Subscribe to the Professionals Newsletter
Join our community of more than 40,000 professionals from around the world who receive our weekly newsletter containing articles like our Participation Series. Our newsletters help connect you to our blog, research, and free resources as they are produced. We also keep you informed on training opportunities including access to experts in the field, webinars, international speaker tours, conferences and more.