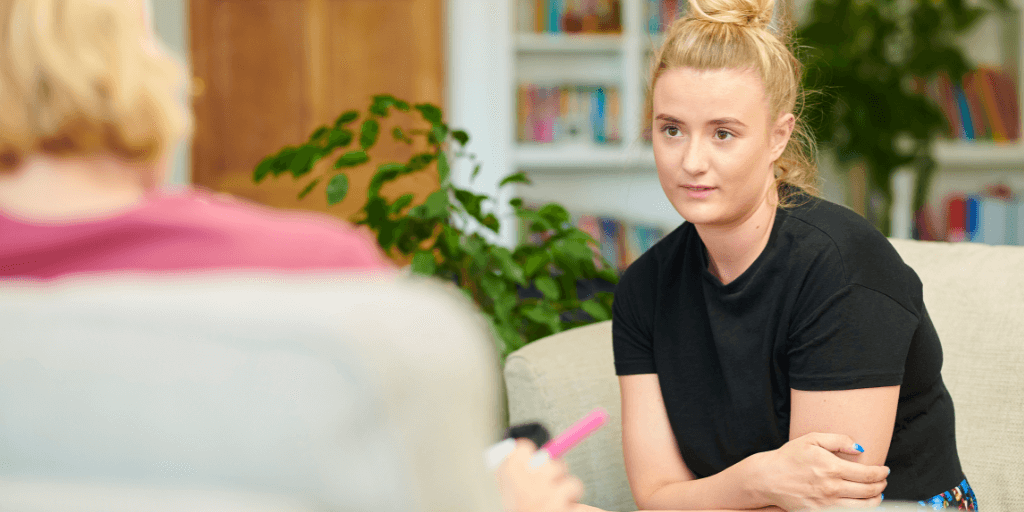 Participation Series: Participation through a rights-based lens
'Participation through a rights-based lens' blog article was written by Lauren Thomas, Senior Project Lead, Child and Youth Participation and Engagement Team at Australian Childhood Foundation.
"'Children should be seen and not heard' describes my childhood really. It describes what it meant to my grandparents to have us there. We just had to look after ourselves." – Lysa*
Although this proverb dates back to 15th century England, Lysa, the young woman telling me her story, was barely 22 years old and living in Ireland. Her reflection on the differences between the attitudes of her grandparent kinship carers and the parents of her peers were stark. They encapsulated a significant shift seen across much of the western world in the societal attitudes towards children over the last 50 years. We have moved from children being unable to participate in many ways at all, to a requirement that they are involved in the decisions impacting them.
A core instrument in the progress made for children has been the Convention on the Rights of the Child (UNCRC), adopted almost thirty-three years ago in November 1989. There are many reasons it is a good idea to listen to children, including understanding that they have unique insights into their lives, needs and the world around them. Their expertise can help improve the services and organisations they belong to and participate in. But more than this, for signatories to the UN Convention on the Rights of the Child (to which there are 196), it is children's human right to be heard on matters that affect their lives.
In Australia, organisations that work with children are required by our National Principles for Child Safe Organisations, and various state-based Child Safe Standards, to have strategies in place to empower children and young people to meaningfully participate in decisions impacting them. But what does this look like? Is telling them about what is going to happen doing this? Is asking children and young people what they think enough?
Four components to rights-based participation 
Academic Laura Lundy published a paper that has become essential in helping our sector better understand participation in practice. In 'Voice is not enough: Conceptualising Article 12 of the United Nations Convention on the Rights of the Child' (Lundy, 2007), Lundy argues the focus on the importance of hearing the child's 'voice' through feedback mechanisms isn't enough to do justice to the full requirements of article 12 of the UNCRC.
Rather, Lundy establishes that for participation to be meaningful, there must be four components present: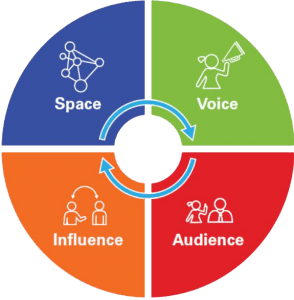 Space – In order to participate, safe, inclusive opportunities to form and express their views.
Voice –  Children and young people must be facilitated to express their views freely, ideally through a medium of their choice.
Audience – The views provided by children and young people should be given an audience, and should be listened to. If this isn't in a live format, giving consideration to how this can be demonstrated matters.
Influence – The views of children and young people are being heard for a reason. They should be acted on as appropriate.
When we, as service providers, work to get all four areas of this in balance, we are working with a rights-based lens to participation. This, in turn, produces greater long-term outcomes for children and young people in promoting "a healthy organisational culture that is consultative, collaborative and open to feedback and improvement" (Commission for Children and Young People, 2021).
This blog is part of a series on child and youth participation. Keep an eye out for our next one which will explore the importance of creating feedback loops in order to take a rights-based participation approach to working with children and young people.

* Names have been changed to protect the identities of children. Thank you for your understanding and support.
References 
Commission for Children and Young People. (2021). Empowerment and Participation. A guide for Organisations working with Young People.
Lundy, L. (2007). 'Voice' is not enough: conceptualising Article 12 of the United Nations Convention on the Rights of the Child. British Educational Research Journal, 33(6), pp 927–942.
Subscribe to the Professionals Newsletter
Join our community of more than 40,000 professionals from around the world who receive our weekly newsletter containing articles like our Participation Series. Our newsletters help connect you to our blog, research, and free resources as they are produced. We also keep you informed on training opportunities including access to experts in the field, webinars, international speaker tours, conferences and more.