Championing the #NotAnotherChild cause

Coordinator, Partnerships Fundraising and Marketing at the Australian Childhood Foundation.
In our last article about the Foundation's #NotAnotherChild campaign, we touched on the general lack of understanding about the issue of child abuse, neglect and family violence within the community. It seems to leave many people feeling somewhat overwhelmed, disempowered and uncertain about how they can play a part in the protection of children. Much of this campaign is aimed at redressing this gap in understanding, so that as a community, we all begin to feel more confident in engaging with the issue in ways that make a meaningful difference.
It's not uncommon for many to worry that there is nothing they could possibly do to help – but time and time again, we've seen evidence that creating change is not beyond the reach of most of us. We need look no further than an 11-year-old boy for proof of that.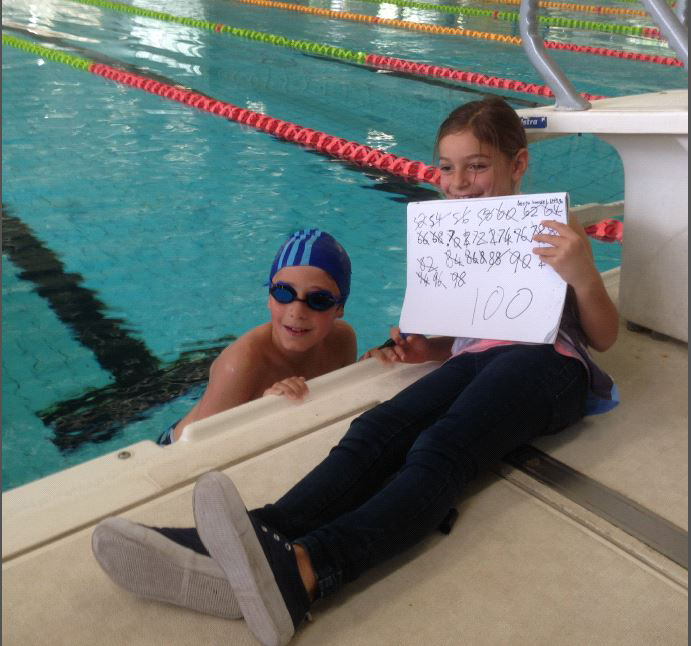 Samuel Nikitaras kept things very simple (though his effort was monumental) and chose to raise funds to support the work of the Foundation simply by doing what he does best. He set himself the challenge of swimming 5 kilometres –yes, you read that right – and opened an online fundraising page to take donations on his behalf, so he didn't have to handle the money. And, on a Sunday morning in November, he headed to the local pool, dived in and swam.
The pool attendants made announcements over the PA about his attempt, and people came to his proud parents and dropped off donations. One elderly lady had no money on her, so she left the pool, went to an ATM and brought back $50, simply because she was so touched by Samuel's efforts and his cause.
It was a sensational morning, and Samuel far exceeded his goal of raising $600, eventually bringing in just over $1500. That money is so important to an organisation like the Foundation; it really does help us continue to support children in desperate need of therapeutic care and counselling. But what Samuel did that day was much more than raising funds: he was starting conversations; he was creating awareness; and he was prompting engagement in this issue in a way that no one found overwhelming or disempowering. He made a difference.
Colleen Longstaff, who runs a personal training business in Coffs Harbour, is another who was not willing to stand by and merely wring her hands. Reading about the case of a little boy in Adelaide who had been dreadfully abused by his parents, she decided on the spot that it was time to act.
| | |
| --- | --- |
| "I wondered how I could help and I thought, well, I train people, so that's what I'll do," | |
she said. Before long, this powerhouse of a woman was organising the free use of a sports ground and its facilities to hold an enormous outdoor training session, with participants charged $15 a head to join in. Local businesses and the ex-servicemen's club got in on the act, donating food, water and even free photos of the day. Several participants asked if their children could come along, and Colleen decided that as the day was all about children anyway, she would include games and a whole heap of fun.
There was also a poignant touch to the day, when Colleen asked everyone to join hands in a symbol of unity (pictured in the image at the top of the page). She explained that it was to remind everyone to care for each other. "I talked about how children need to be protected, if not by their parents, then by us as a community," she said.
People like Colleen and Samuel show us that making a difference is much easier than we think. That's not to say it's easy; swimming 5 kilometres and organising a giant outdoor training session for children and adults both take great effort. But when we stick to what we know, when we act with the courage of our convictions, we have the power to open up the pathways for conversations, for learning, for creating new understanding. And then suddenly, the awkward discomfort of this difficult subject falls away, and what we find instead are people who are just waiting to help when we show them how; who want to create change and be part of something better for children; and who are much more willing to examine their own priorities and beliefs and be willing to act to support them.
As professionals who work with children, you have enormous opportunities to take #NotAnotherChild and run with it in your own way. It's our very great hope that you'll join us in whatever way works best for you, not necessarily to raise funds for us, but to help your community achieve better understanding of the issue of child abuse, its impacts, and how they can be part of the change that sees the protection of all children made a priority across Australia.