Relationships: at the heart of what we do, but can our hearts take it?

This article was authored by Jennifer Gay, Occupational Therapist and Therapeutic Specialist, Therapeutic Care Program at The Australian Childhood Foundation.
My view is that working relationally with the young people in our care is a privilege. However to do so can come with an emotional cost to ourselves and in today's blog piece I want to commence a discussion amongst professionals about how to manage and balance an authentic use of self whilst maintaining appropriate boundaries.
I vividly remember starting work in child and adolescent psychiatry and being discouraged by the psychiatrist from any sharing of myself in the work as it 'wasn't about me, it was about them'. This directive did not sit well for me however, and I felt unable to build rapport and engagement with the young people I worked with. Over time, I learnt to share pieces of myself but not my whole self and this seemed natural to my style of working. Since moving into the world of relational trauma, I have found this to be increasingly important. Here, a young person's relational template is already impacted by their negative experiences and therefore I find I have to work even harder to build a relationship with them. I believe that having a passionate interest in others, and being able to share stories to build a relationship with them, adds richness to the work that we embark on together.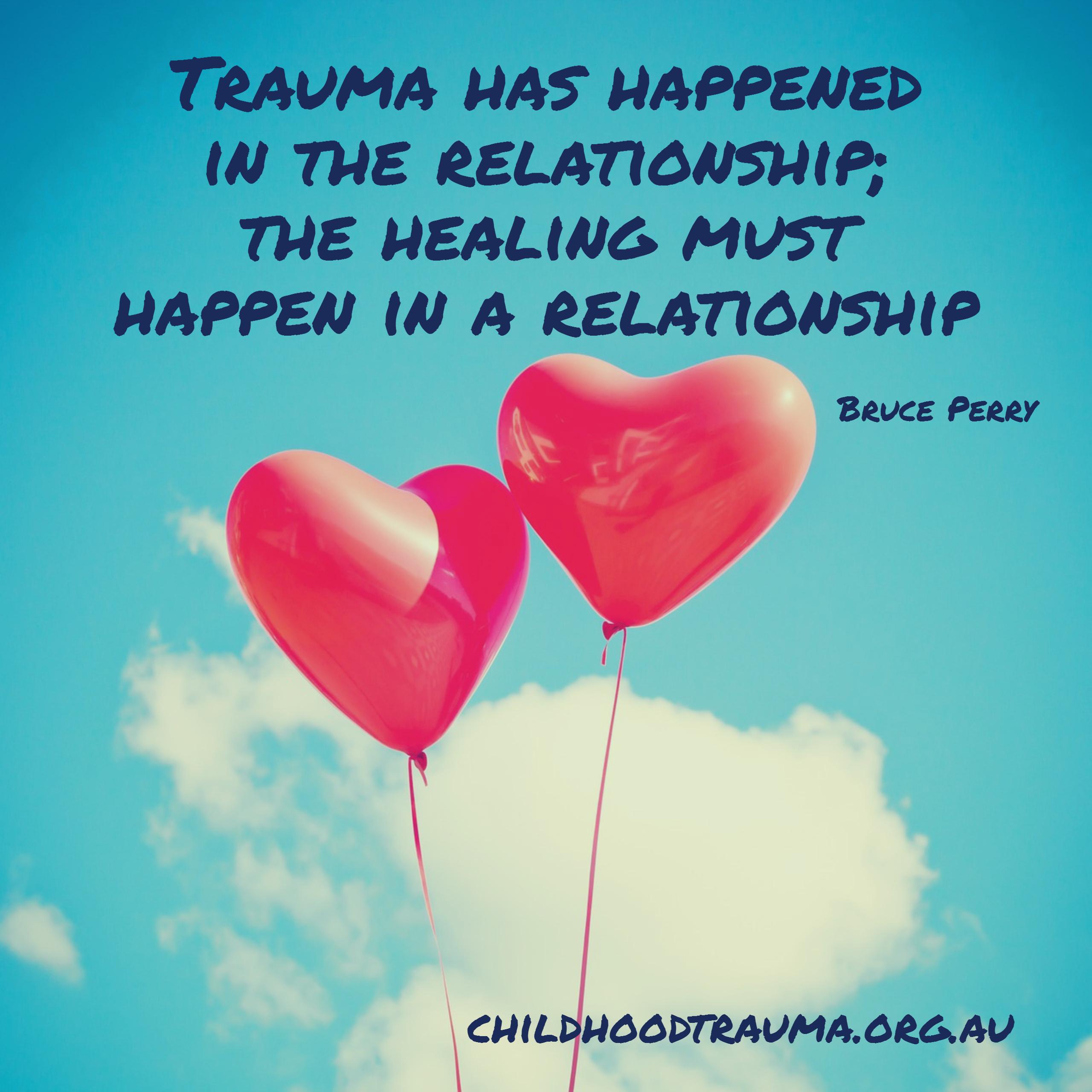 I was relieved to read research indicating that a strong predictor of positive outcomes is not any particular evidence based treatment modality; rather that is the relationship between the client and worker *. This information, alongside the strong relational work of Dan Hughes and his attitude of PACE, as well as Bruce Perry's work indicating that as the trauma has happened in the relationship, so therefore must the healing happen in a relationship, have helped strengthened my resolve to work this way. It can be difficult as a therapist to sit outside of this relational process with your client, as you are right there in a relationship with them. I think that as an outreach worker this is even truer as we often see people in their homes or schools rather than in an office. The more we are taken into their world, the more they welcome us into their own environments, the more difficult it is to remain non-relational. The key of course, is knowing how much and what to share of yourself and this is where the professional boundaries must come into play. Self-disclosure can be a powerful tool to elicit the engagement and encourage the young person or carer to disclose, however the purpose of why we are using it must always be with the client in mind. We have to be aware of why we're sharing and the purpose it is serving as sometimes young people are just naturally curious! Recently I was in a dyad session with a young girl and her Carer. We were addressing the anxiety she has in relation to being left behind or lost. I told her a story about myself at her age; we were at the shops and how I could not find my mum, but in the end I did. I added that it wouldn't have mattered because I knew where I was and how to get home. The next morning she was worried her foster mum would leave for school without her. As her foster mum reassured her that she wouldn't leave with her, the little girl said, that's ok because I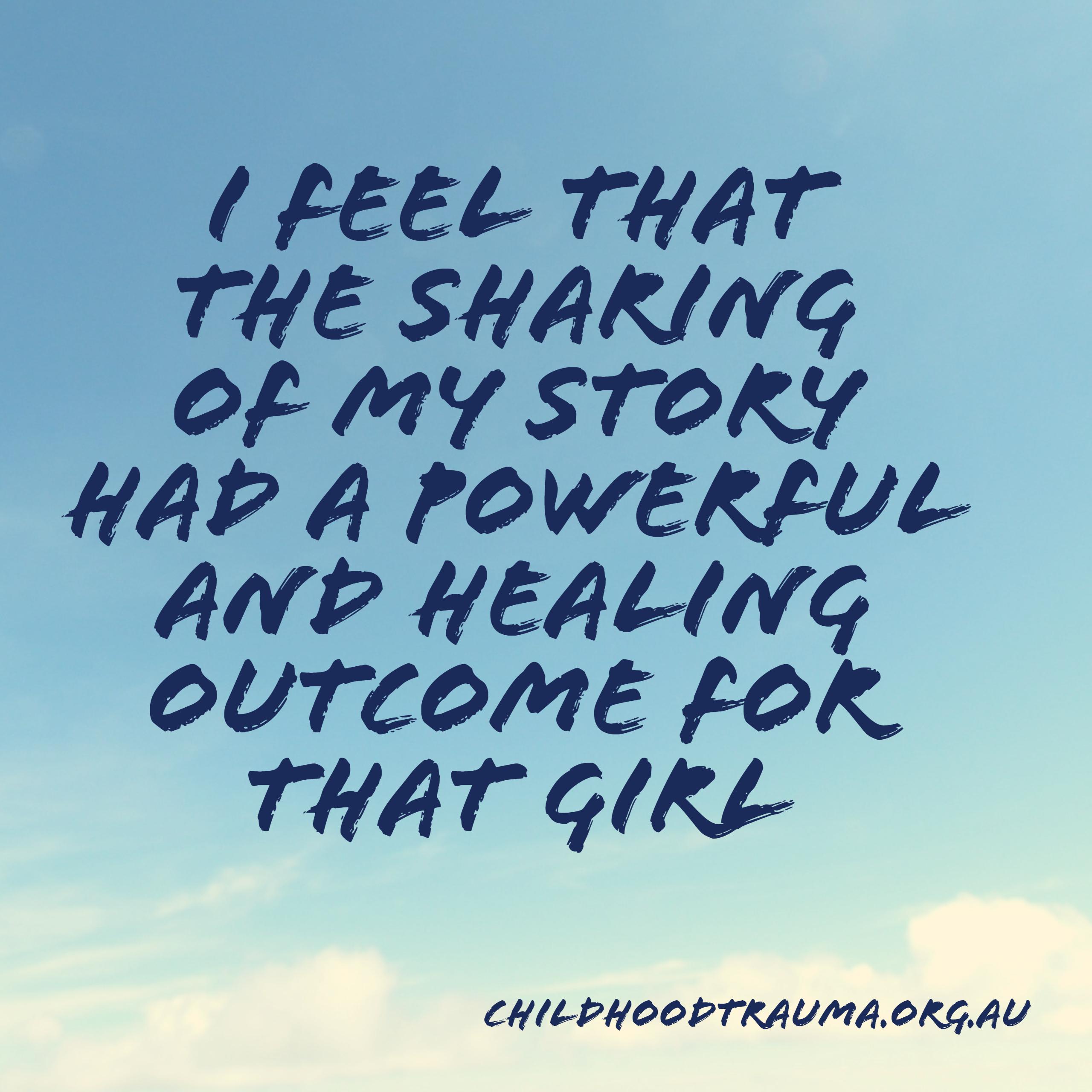 know where school is and how to get there. Wow, this little girl heard my story and then integrated it into her own experience and used it to reassure herself and regulate in the face of her anxiety. The psychiatrist from the start of my career would have told me not to share that story, however, I feel that the sharing of my story had a powerful and healing outcome for that girl.
Another example comes from a past client who is about to turn 20; he has asked his whole care team – Carer,Foster Care Worker, ACF worker and Child Protection Worker to keep up our annual dinner meeting that started after he turned 18, until he is at least 30. As I sat posing for a group photo with the other workers whilst we held his young baby, I heard him say "I want that photo in a frame".
It seems that our relational work makes us important people in the lives of the young people we work with. I wonder without that ability to share something real of ourselves, would the work we do be as significant? This sharing of ourselves and our stories does also come at a cost of impact to workers too. It means that we care more relationally and therefore when we finish working with them because the funding has run out for that program or they turn 18 and are no longer our clients – it affects us. I remember running into a past client in the community who told me that his life went downhill (to paraphrase his swearing) after he lost me as a counsellor and how hard that was to hear. We as professionals can also grieve the loss of the relationship or experience a greater likelihood of vicarious trauma through the care giving we are exposed to – this takes a toll on our emotions and our wellbeing. This is why our self-care is so important and must be addressed both by ourselves and by our managers in this work. We cannot keep giving of ourselves until there is nothing left to give, but I also believe that we cannot keep ourselves completely separate in this work. I know that not everyone shares this same view, and that is why I would love this blog topic to start a discussion. Please feel free to respond to this piece with your thoughts on working relationally, and how you protect your heart and keep appropriate boundaries in place.
*Lambert, M. J. (1992). Psychotherapy outcome research: Implications for integrative and eclectic therapists. In J. C. Norcross & M. R. Goldfried (Eds.), Handbook of psychotherapy integration (pp. 94–129).New York: Basic Books.