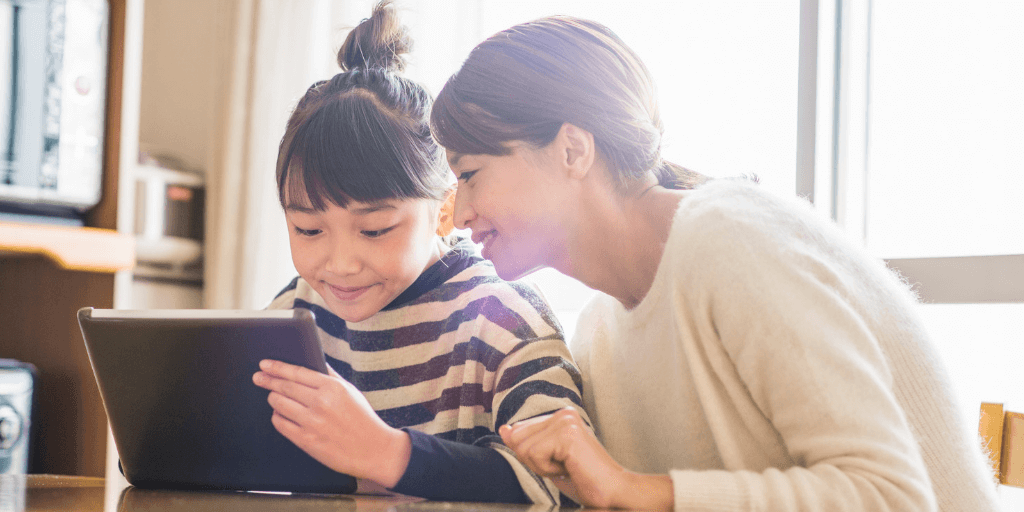 Technology and Trauma: 6 Apps for helping trauma transformation
This article was written by Maria Murray,
Senior Training Consultant at The Australian Childhood Foundation in 2016 (repost).

Some of the most frequently asked questions in our training programs are about the use of technology; can we use it to successfully rewire neuronal pathways and increase synaptic activity where trauma has left deep tracks of damage?

Others are somewhat more conflicted and wonder whether we as professionals should stop encouraging more interaction with the cyber-world that children and young people seem to be already submerged in today.
The debate about technology and its use with children and young people has been challenging parents and baffling experts for some time now. This is largely due to conflicting research, opinion and unanswered questions like how much is too much, is it harmful, is it socially and emotionally damaging, how safe is it really or will it cause greater harm than good?
What is clear is that children and young people are interacting with technology in ways that are very different from previous generations. Research is showing that whether technology is useful or harmful depends on the type of use, how often it is being used and its purpose.
In this article I want to explore the use of technology, specifically certain Apps for iPads/iPhones, asking the question 'if used therapeutically, can they help heal and transform trauma?'.
In a recent study of 8-18 year olds conducted by the Kaiser Family Foundation, they discovered;
'……media are among the most powerful forces in young people's lives today. Eight- to eighteen-year-olds spend more time with media than in any other activity—an average of more than 7½ hours a day, seven days a week; a steady increase from previous years'. Generation M2: Media in the lives of 8-18-Year-Olds.
This large number of hours is made possible by 'Media multitasking' – using more than one device at the same time e.g. iPads, iPods, mobile phones, laptops, Mp3 players, enabling a total of 10.45 hours' worth of media content into that 7½ hours. Young people now spend more time listening to music, playing games and watching TV on their phones than they spend talking on them.
There is a constant stream of messages being received from the outside world, whether it is via the internet or stored in the cloud, what they are watching on TV, the virtual video games they play, music, books and websites, especially social media/social networking. This stream of information influences their thoughts, feelings, and behaviours about themselves and others.
Being aware of the influence and impacts of technology in the lives children and young people is crucial for parents and professionals to decide its effects on healthy development and how to balance and limit its use.
Rules matter! Children and young people, who have set limits and established boundaries by the adults in their life, spend less time interacting with media and more time socially engaging with family and peers. This is particularly relevant for children who have experienced trauma, as although positive, healthy relationships are essential to their recovery, they can find social relationships difficult, and may turn to or rely on technology instead.
With support, children and young people can, and do, recover from the harmful effects of trauma
They need adults in their lives to be understanding of and responsive to their unique needs as they cannot easily adapt and change to their environment
Their environment and the people in it must adjust to help them
These children and young people need the space to learn to be created for them by those who care for and support them
So, with rules, predictable adults setting the rules, a planned environment and by balancing other social activities, can some Apps support positive change for children and young people and heal the impact of trauma?
IPads are already being used in a range of therapeutic and educational settings, particularly in the area of disability. They are being used to facilitate communication when words are absent, for learning to read facial cues and developing emotional literacy. They can help build a narrative through the reading and telling of stories, and also train the brain.
So, for traumatised children whose brains and bodies are in heightened states of arousal, limiting their ability to engage with others, with learning and with their environment, what Apps for tablets or smartphones are out there? Are there apps that can be used to assist in calming the body's physiology and lower parts of the brain associated with the fight, flight, freeze, submit and collapse response?
Here are 6 apps that might be useful in your work with children and young people:
Colour Mandala – Free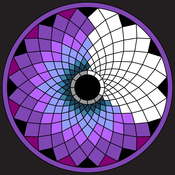 A selection of beautiful mandalas to colour. An intuitive interface that helps you to easily fill the patterns of choice. You can save all mandalas, add them to your photo gallery, or email them to yourself, your family, and your friends. Useful as: a calming and engaging strategy for brain and body
Mandala Colouring – Free
Another Mandala app, only this one has lots of free coloring pages as well as the possibility of drawing your own mandala on a fresh sheet of paper. Useful as: a calming and engaging strategy for brain and body
Super Powers for Super Kids – $2.99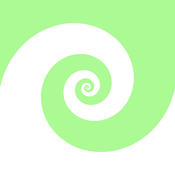 Designed with guidance from world leading technologists, neuroscientists and psychologists, 'Super Powers for Super Kids' is a new brain fitness trainer app that uses Guided Mindfulness, brainwaves & attention training in real time to help your child improve their 4 'c's: Concentration, Confidence, Calmness and (self) Control.
Designed specifically for children, using child-friendly language, this ZenZone session will help your child to find, increase and use the 'super powers' they already have inside themselves, just like the real superheroes do! Useful for: To help ADHD children improve behaviour, concentration, confidence, calmness & self control.
Keezy Drummer – Free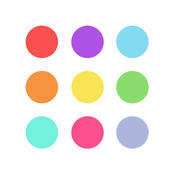 The easiest programmable drum machine ever made. Useful as: a calming and engaging strategy using rhythm and repetition.
Faces iMake – $4.49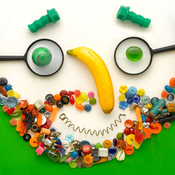 An app that helps children create collages using pictures of every-day objects. Useful for expanding visual awareness and visual associations, activities mostly controlled by our right brain. Intuitive for children with disabilities. Enabling kids' expression in a non verbal way. An enthusiastic student will have more incentive to articulate on his/her creation.
All prices were correct at the time of re-publishing.