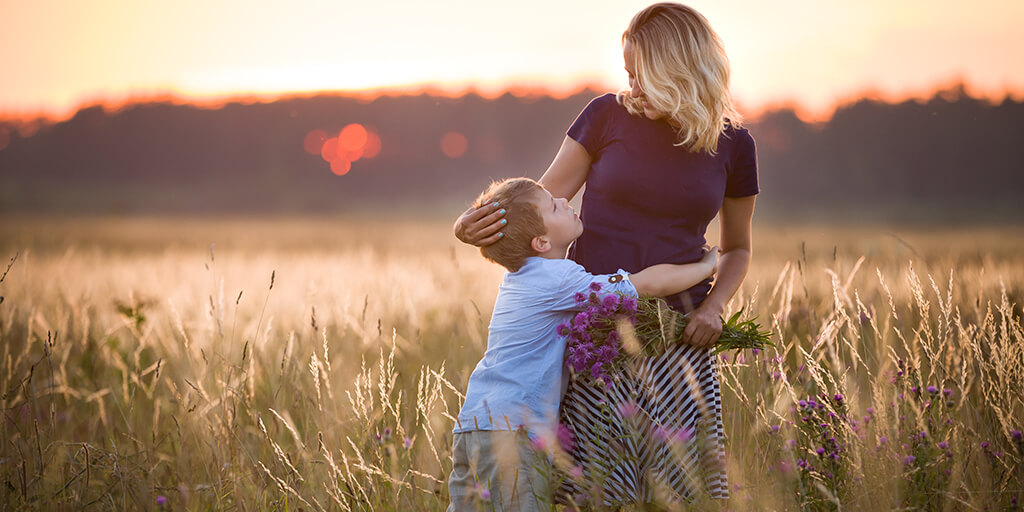 RISE – a new program supporting families affected by family violence.
In a powerful new collaborative project, long-time partners the Australian Childhood Foundation's Albury/Wodonga team and family and children's specialists at Junction Support Services in Wodonga have started RISE - a program providing healing hope and recovery after family violence.
This blog is jointly written by Nicole Balfour, Team Leader of Therapeutic Services in Ovens Murray Goulburn, from the Australian Childhood Foundation team based in Albury, and Colleen Tait, the Acting Manager of the Families and Children's Team at Junction Support Services. Based in Wodonga, Victoria, Junction Support Services has been changing lives for 30 years through supporting people to achieve their full potential. 
Whether children are growing in their Mother's belly, in another room asleep, or come home after something has happened, family violence has an impact. The evidence is overwhelming that adults, parents and their children are traumatised by the experience of family violence. Everyone experiences it differently; they hold it in their bodies. Each story is heartbreaking, the impact profound; though shining through are incredible stories of survival.  Parents and children are forced into survival mode and survival strategies are sometimes perceived as problem behaviours. The underlying importance of these strategies for survival in the face of extreme fear needs to be acknowledged and further understood before change can occur. It can be hard to focus or learn, school or work may not be safe when you are worried about what is happening at home. It is not something children and adults just get over, or that can be forgotten. The fear can last long after the person choosing to use violence has left the family home or ceased using violent behaviours.  
Compassionate responses that identify the strengths of the family and intervention tailored to meet each adult and child's individual needs are so important to support healing. 
In a powerful new collaborative project, long-time partners the Australian Childhood Foundation's Albury/Wodonga team and family and children's specialists at Junction Support Services in Wodonga have started RISE – a program providing healing hope and recovery after family violence. 
RISE, which stands for Recovery, Individual Safety and Empowerment, will provide therapeutic counselling and group work to support children and adults who have experienced family violence.  Funded by the Victorian Government, RISE supports children, women, men, people of all ages, Aboriginal and Torres Strait Islander people, people of all cultural backgrounds and GLBTIQ-plus people. 
The Australian Childhood Foundation (ACF) and Junction Support Services have worked together for several years, providing therapeutic residential care for young people who have not been able to live at home or in foster care.  Junction, which runs 28 programs across north-east Victoria, and has 150 staff and 70 volunteers, has provided Out of Home Care to young people aged 12-17 for the past 20 years. 
This program aims to build on the expertise of each partner agency in the delivery of services to families that have experienced trauma. "ACF and Junction are long term collaborators, but RISE takes that to a new level to meet needs in regional and rural communities across north-east Victoria," Nicole says. 
ACF works with the children and young people who have a parent or carer to support them in therapy, while Junction's team supports the adults. ACF has provided further training and upskilling to Junction's team while Junction provides the counselling spaces, centralised Intake for the program, as well as marketing and communications support for the new program. 
ACF delivered a family violence demonstration project between 2017-2019 and feedback from parents involved in the service were that they felt valued and had increased confidence in their capacity to care for their child.   
Some of the comments parents made about what they had noticed in themselves were: 
"My r

elationship (with child) 

is 

much better now

."

"I am more able to manage when … emotions become challenging

."

 

"I sleep better

(because) 

I don't have to worry so much

."

"I feel s

o much more confident, better self-esteem and self-belief

."

 

"I feel a

 lot

 s

tronger

."

 
Parents overwhelmingly identified positive changes in their relationship with their child making comments such as 'we can be more connected', 'much more positive', 'and I'm happy I kept the kids with me'. Parents were left feeling more hopeful, more positive. 
Feedback from some of the children who received therapeutic support included: 
When one young person first started seeing her 

counsellor,

 she had feelings of uncertainty and nerves. At the end of ACF involvement this young person identified feeling much better, 

and 

a fair

 bit happier. If her heart could

 talk it would say "I'm so grateful for coming here".  

 
Another child had feelings of being sad and alone and didn't feel happy much at all.  She would keep a lot to herself and shut herself off from others.  If her heart could talk when she first 

came,

she probably would have talked about anything and everything that was wrong or bothering her.  At the point of closure, her biggest feeling was one of

'

happiness a bit of the time

'

.  Her feelings of being sad and alone had reduced to 

'

a little bit

'

. If her heart could talk in one year from now it might say 'the things that are wrong and that are on my mind and bothering me

'

 

(

She did note '

Now I actually do that but would like to try and do that more

'

).

 

One child worried a fair bit that they would not be able to talk about what happened in the past year.  If her heart could talk when she first came, she would have told us what had happened. At the point of closure, the child identified she can 'talk about anything with you now because I know you better'.  Something this child expects to know

about herself in a year is 

to

 

"

speak

 up if something you think is going wrong in your life". If her heart could talk one year from now it might say

… (

The child drew a picture of a heart with a smile)

.
RISE supports clients for between six and 12 months, making it a longer-term family violence support program in the Ovens Murray region. Colleen says "We've extended support for up to 12 months for adults so that we can assist people to achieve the best outcomes with healing and recovering." 
RISE covers the local government areas of Wodonga, Wangaratta, Benalla, Indigo, Alpine and Towong, including towns such as Corryong, Tallangatta, Wodonga, Bright, Mansfield, Benalla and Wangaratta. Colleen says there are lots of small communities in that area that need support for people who have experienced family violence. 
The program has taken on extra importance since bushfires tore through communities in the region at the start of 2020. "We know that natural disasters such as fires cause trauma in communities for years to come and that unfortunately can lead to an increase in family violence," Colleen says. 
As part of RISE, clients will receive an integrated suite of one on one, dyadic and family counselling and the offer of group programs. This will be offered through a child and person-centred approach. 
Group work also plays an important role in RISE and some of the many programs will include: Popping Bubbles (read more here), Bringing Up Great Kids (find out more here) and Rhythm to Recovery. 
RISE is already working with clients, and  ACF and Junction both report positive feedback from clients to date. We acknowledge the importance of working collaboratively within our community. Our vision is for children/adults to be safe – physically, emotionally and culturally; families are safe and strong through improving and restoring adult/child relationships and confidence in parenting; children/adults are heard and in control, and rebuild their lives and thrive through social, cultural and community connections.    
To find out more about RISE, please contact Colleen Tait at Junction Support Services on 02 6043 7400.