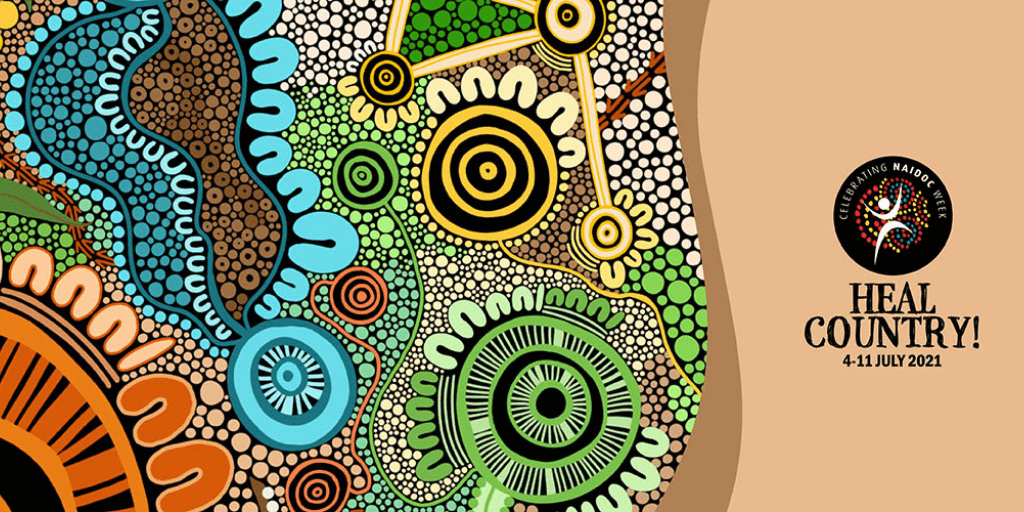 This 'Heal Country' blog article was written by Catherine Dennis, Aboriginal Kamilaroi woman and Therapeutic Specialist, at the Australian Childhood Foundation.
Heal Country is such a powerful statement. 
I feel that everyone has their way of healing, country is inherent to our identity. Our Aboriginal culture is valued to our mob, and we care about our country.
The pathway to my healing is being connected to my country (My Pride Land Walgett), my mob, and my Culture. I am grateful my elders gave me deep knowledge, and awareness of my country and my culture. I am a strong Aboriginal Kamilaroi woman who has healed from my country since I was a young 10-year-old girl, the day my world changed, when I lost my mother. Healing has been a part of my life, leaving behind wounds that have caused pain. Moving forward in my journey with hope renews my strength, and it allows my spirit to dance in the wind, enjoy the sunshine, be showered by the glow of the moon. I Heal from Country.
When my spirits are shattered, I take myself back to my country for healing. Putting my feet on my land, feeling the dirt and the muddy water, sitting around the campfire yarning with family, listening, and sharing stories. Connecting to my country is the greatest healing in my journey.
This is the power of Dreaming, when I am away from my country (My Pride Land Walgett), I have a spiritual connection with the land and waters of my country. I close my eyes (Spiritual Connection), then I take my mind to the riverbank of Walgett, my country, my pride lands.  I create a safe place inside my head. I am very blessed because I get to talk to my loved ones up above, which makes me feel calm, peaceful, and unworried. Being connected to my country is healing in my journey.
Country is our healing and we all will benefit and heal from country. My deep relation to my healing is connecting to my country. The connection to my country gives me a sense of belonging, and my identity. Mob says we do not own the land. The land owns us. I have respect for our country.
This piece was written as a reflection on the theme of this year's NAIDOC Week, Heal Country which took place 4th-11th July. At the Australian Childhood Foundation, we are firm in our recognition of First Nations peoples, culture and knowledge, not only for one week in the year, but for each and every day.
We acknowledge Elders, past present and emerging; the histories and living cultures, and the many thousands of years in which Aboriginal and Torres Strait Islander peoples have raised their children to be safe and strong. We pay respect each day, in all that we do, to the oldest continuous living culture in the world and acknowledge that their sovereignty has never been ceded.
Thank-you to Catherine Dennis, Therapeutic Specialist at the Foundation, for sharing this deeply reflective piece, helping to grow community understanding of the relationship between healing and country.