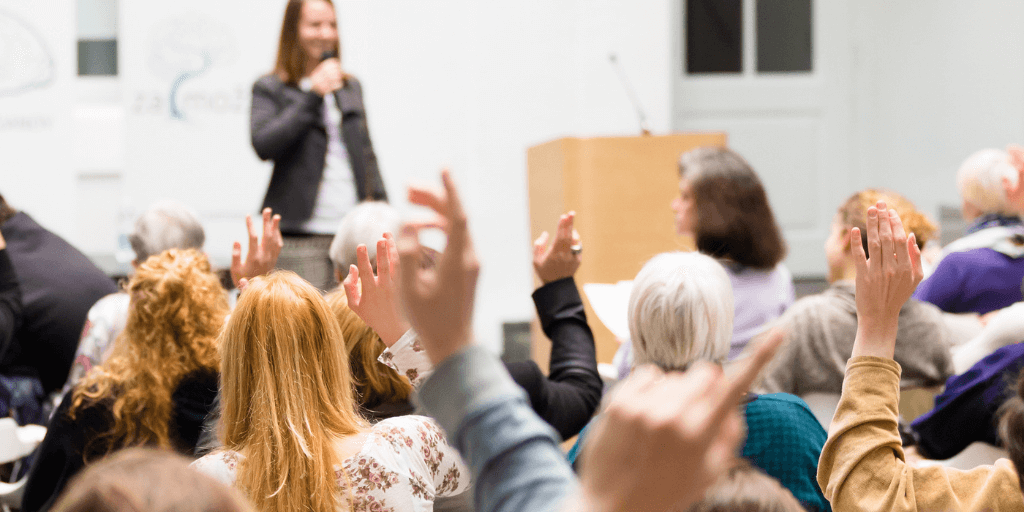 7 Reasons why you can't miss our International Childhood Trauma Conference 2022
This '7 Reasons why you can't miss our International Childhood Trauma Conference 2022' blog article was written by Jessica Speck, Marketing and Communications Coordinator at Australian Childhood Foundation.   
The fourth biennial International Childhood Trauma Conference, 31 July – 5 August 2022 at the Melbourne Convention & Exhibition Centre, is fast approaching.
We can finally come together to meet each other and speakers in person. While we've all adapted to remote working and networking, the opportunity to connect with like-minded colleagues and industry professionals face-to-face, is second to none.
Throughout the pandemic, the virus and its repercussions such as hard lockdowns, loss of income and social interactions have taken severe physical, emotional and psychological tolls on many families and children around the world.
So after a very disruptive 2 years, our event and first proper face-to-face opportunity in our industry is needed more than ever. Just by the number of registrants so far, we know the event will have everyone buzzing with ideas to further help children and young people across the world to heal from trauma.
Our International Childhood Trauma Conferences are like no other, they are incredible week-long events for professionals who work with people affected by trauma associated with abuse, violence and relational disruption. Attendees come to hear from world experts on neuroscience, trauma, attachment and therapeutic intervention. They are also an important opportunity for local practitioners, researchers and policy makers to share and learn from each other. More than 10,000 attendees have participated over the past three conferences.
As well as this, it's a Conference where real meaningful connections are made. By the end of the week, we promise you will walk away feeling more connected and inspired than ever. Hear our previous 2018 International Childhood Trauma Conference attendee's testimonials.
Interested in attending this year's event? Read our reasons why it is not to be missed.
1. Access to masterclasses, keynote presentations, plenary and panel sessions with international experts who will give you the knowledge you need now. 
The variety of different styled presentations will promote deeper understanding. Based on your feedback from our previous conferences, we've focused on the styles of learning you need in order to accelerate your growth and matched them with experts who can give you the best knowledge.
Masterclasses
A unique opportunity to spend a full day with world leading thinkers, researchers and practitioners. Gain insights and hands on practical skills for your work with individuals who have experienced trauma. Masterclasses registrations are now open, places are limited.
Keynote Presentations
Two full days of concurrent presentations from the full speaker lineup of over twenty international and Australian trauma experts. Choose who you want to see and create a tailored learning experience that meets your specific needs and interests.
Panel Sessions
In our panel discussions, you will be exposed to fresh ideas that can grow your knowledge base and inform new strategies. Including a panel of First Nations Leaders discussing ways of healing and the connection with neuroscience – a talking circle. As well as an all-female expert panel that will explore responding to trauma.
And more, view our full Conference program.
2. Be challenged, inspired, and learn from the best in your field. 
Whether you're a student, a recently graduated professional or an industry veteran, there is always room to develop in the industry. Sometimes, it's a matter of perspective or a different approach. There will always be important reinforcements or key takeaways that will enhance your own work. 
As the industry has faced a greater demand than ever before, it is crucial to come together to share research, learnings and best practice and most importantly, to be proactive in providing better care for children and young people as practitioners. 
Listening to the presentations matched with the complete experience of talking to like-minded individuals, this event will help you become a more knowledgeable professional. 
3. Hear from our world class speaker line up, including Stephen Porges, Dan Siegel, Maggie Kline, Cindy Blackstock, Bethany Brand and more.  
You won't want to miss any of the incredible 25+ expert speakers we have lined up this year, including Dan Hughes, Ed Tronick, Stephen Porges, Sue Carter, Tina Champagne, Lou Cozolino, Dan Siegel, Maggie Kline, Cindy Blackstock, Bethany Brand and more. 
Unlike many other conferences, our speaker lineup has been very carefully curated to give you the best insights and industry knowledge. There are no hidden agendas here, just great thought leaders in your field who are willing to share their expert advice. Get ready to be inspired and challenged to spark new ideas and open up a whole new way of thinking that you can apply in your practice. 
Hear straight from some of our expert speakers, click their images below to learn about what they will be discussing.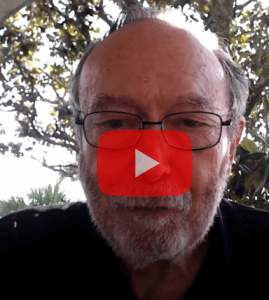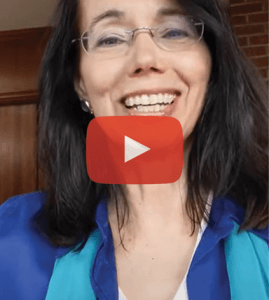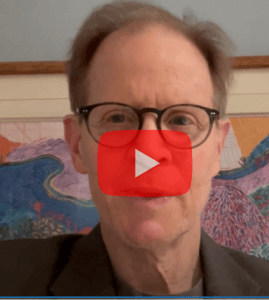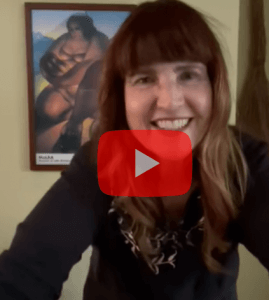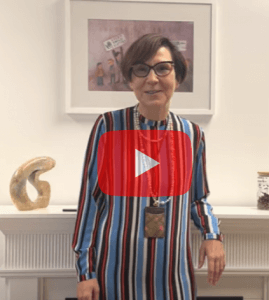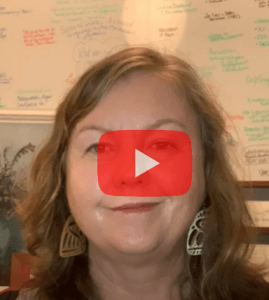 Check out more of our jam packed speaker line up here. 
4. Reconnect or make new connections with like-minded people in your industry.

 
One of the biggest challenges of the pandemic was being apart, our event will give you plenty of opportunities to meet new people face-to-face, make meaningful connections and build great relationships. 
We will also have a Conference event app that you will be able to use during the event to keep informed of news and events, as well as a place to connect with other attendees. Keep your eyes peeled for its release in in the weeks before the event. 
If you're wanting to join us, but don't want to attend on your own, you don't have to be nervous! So many of our attendees from around the world come alone. 
5. Hear about the latest research from your peers in our Paper Presentations.
Our Paper Presentations are selected from recently submitted abstracts to the Conference organising committee. This means our Paper Presentations will be an incredible opportunity for you to hear about the very latest research, practice or policy concept from your peers in 30-minute sessions. These presentations will allow you to engage with colleagues with similar interests to your own. 
We had an overwhelming number of abstract entries this year and we cannot thank our community enough for their interest in the event. The contribution from the industry is crucial and we value your input greatly. Further information about the outcome of abstracts can be found here. 
Look out for program updates on the Paper Presentation topics in late June! 
6. More

affordable

and accessible

than ever

.

 
We are committed to making knowledge about neuroscience, trauma and healing accessible to as many professionals as possible in Australia and more widely – the world. The more knowledge about trauma we share, the more effective we are as practitioners in supporting children, young people, and adults who are affected by violence, abuse, and neglect. We have kept prices affordable again to make our 2022 Conference as easy as possible for join us to reflect, learn and network. 
Also for the first time ever, we are making it easier for students enrolled in tertiary or VET courses, and recently graduated professionals, to attend the Conference at a special discounted rate. Read our Student eligibility criteria here. 
Any surplus is used to directly support our therapeutic work with traumatised children and young people around Australia. 
All registration prices also include access to presentation recordings after the event, so you will have the opportunity to re-watch the sessions and consolidate your learnings. 
7. Conference Networking and Refreshments event on us, plus quality

food

throughout the day, every day!

 
Our mid-week Conference Networking and Refreshments event is a great chance to let your hair down, enjoy some live music and entertainment, make some new connections and have a few laughs. 
Who can say no to quality tea and coffee plus delicious award-winning food from the best local produce Melbourne has to offer. You can rely on it to be a feast for the eyes with morning tea, lunch and afternoon tea served each day. We work closely with the Melbourne Convention & Exhibition Centre to make sure all dietary requirements are looked after, and all our attendees are happy. 
Register Now
Our International Childhood Trauma Conference is an event to not be missed. Email your boss, book your flights, prioritise your professional development this year and register today before all the tickets are gone. Our current Early Bird rate discount ends 1st June.  
Please view our FAQ and Conference General Information here. 
If you'd also like to keep updated on upcoming trainings near you and access to great free resources, sign up to our Professional Network e-newsletter here.