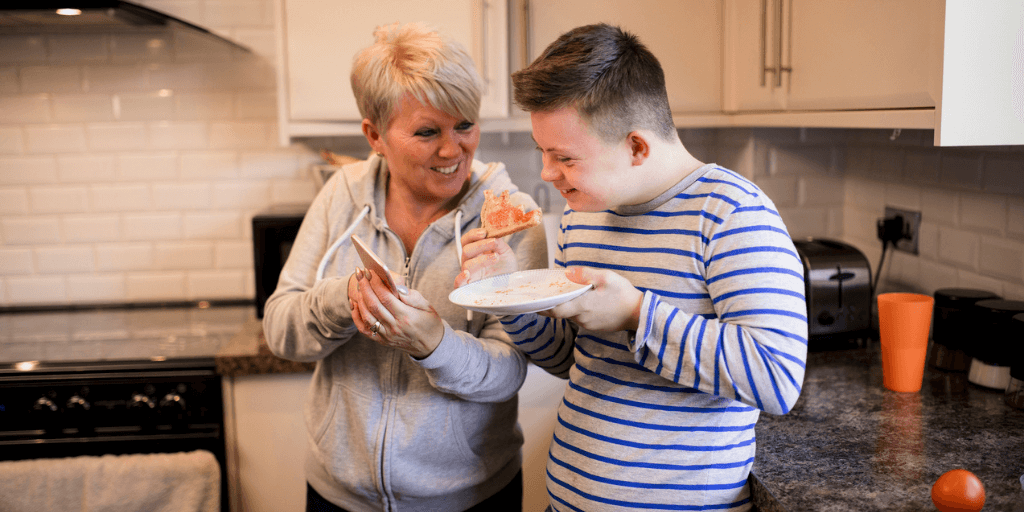 This 'Cup of tea?' blog article was written by Olivia Edwinsmith, Senior Child and Family Counsellor in the South West Family Violence Partnership Program, at the Australian Childhood Foundation.
"Where there's tea, there is Hope"
– Wing Pinero 
I have been getting to know my 91-year-old neighbour these past 12 months; he tells me that 'smoko' break is 10am and 3pm, so I will often visit him then. He serves me a hot cup of tea and we talk. It is a gentle conversation that covers the local news, the happenings of the garden, health, family, and television shows. It is a very simple act of connection yet how we listen to each other can aid or hinder our experience of relationship.
"…. In deep listening, we listen with the sole purpose of helping the other feel heard and accepted." – Thich Nhat Hanh 
Can you recall a time when the easy and open listening of another eased you into letting out all that you were holding back? Perhaps when it was out and over with, the patient eyes and steadiness of the listener paved the way for self-discovery and self-regulation as you felt held and comforted. Listening is an active and conscious process that engages all the senses. Involving our whole selves, it requires attention to non-verbal and verbal signals. When we can listen well, its effect is often a gift to the receiver and can even 'bring someone into existence.'1 I have personally experienced the gift of self-discovery and the feeling of weight being lifted off when I felt heard and accepted. I have also witnessed beautiful change in the speaker as attentive listening takes effect, such as the surfacing of smiles, eyes growing wide, frowns disappearing and the body relaxing, when there has been clarity of thought. And on these occasions, I too notice movement in me of ease, lightness and sometimes buoyancy. However, I am also very much aware of how I can impose myself in this listening space despite good intent to the contrary.  Impositions have included speaking too much into the space and making links for the speaker unsolicited. When I have done this the speaker has communicated in several ways how unhelpful this may be, with communications ranging from defensiveness, frowns, or an interrupted train of thought. Upon such non-verbal and verbal feedback, it came to follow that I experienced internal movements of discomfort, nauseous and self-doubt. Therefore, a certain maturity is required to listen deeply.
Listening with an open ear is partly a discipline we can work at and partly an art that comes from deep within our spirit. For Aboriginal Australians, the word, concept and spiritual practice that is dadirri is the invitation to inner deep listening and still awareness. This is underpinned by a shared recognition that a deep spring is inside all of us.2 How we tap into this deep spring requires presence and attentiveness alongside an understanding of the intimate interweaving's of mind, body, spirit, and soul. If we are to offer true 'hospitality' to another; that is, the offer of a temporary place for rest and refreshment, then the listeners own inner preparations is necessary no matter how inviting our physical space might be.3
"I am determined to practice deep listening. I am determined to practice loving speech." Thich Nhat Hanh 
The becoming of a deep listener involves slowing down, staying present to sensations or feelings within oneself and setting aside the ego-self that seeks to involve in the conversation only to the degree that an opinion is eagerly given. Bonnie Badenoch writes in her book 'Being a Brain-Wise Therapist'4 that when we are in a mindful state and staying present to our inner movements, our regulation increases and assists our safe holding of the space. This holding environment then offers invitation for the sharing of wishes, struggles, and losses, giving rise to hope and the 'next step'. In my practice as a Child Counsellor, my best experiences were often when I consciously put aside any agenda and let children or their parents/carer's talk. When this happened, I felt more acutely the feelings underneath the story they were telling me – grief at the memory of a hurt loved one; fear for the wellbeing of their children; joy at a small, positive change. And in me I noticed increased compassion and empathy as I chose to enter their presence.
Helpful to the practice of deep listening is reflection. Questions that may be useful for this could be:
When did you 'hear' the person and when did you miss 'hearing'? What helps you to recognise this?
Were there times when you moved away from the person's experience? What helps you notice this?
Are you aware of what happened in you at these times? If so, what understanding has this given you?
What was the core issue for the person?
What was the biggest challenge for you in the space with the person?
What learning may you gain from these? What is the gift?
"The unexpected action of deep listening can create a space of transformation capable of shattering complacency and despair" – Terry Tempest Williams 
So, the next time an opportunity to listen to another arises, consider practicing deep listening, and be prepared for the unexpected.
Cup of tea anyone? 
[1] Sue Pickering (2008) 'Spiritual Direction: A Practical Introduction'; Canterbury Press Norwich.
[2] Ungunmerr, M (1993), 'Listening to Another', Sourced from Zadok Perspectives, Zadok Institute for Christianity and Society, Spring Edition, No. 42, September, pp.71-72.
[3] Margaret Guenther (1992) 'Holy Listening: The Art of Spiritual Direction'; Cowley Publications
[4] Bonnie Badenoch (2008) 'Being a Brain-Wise Therapist'; W.W. Norton & Company