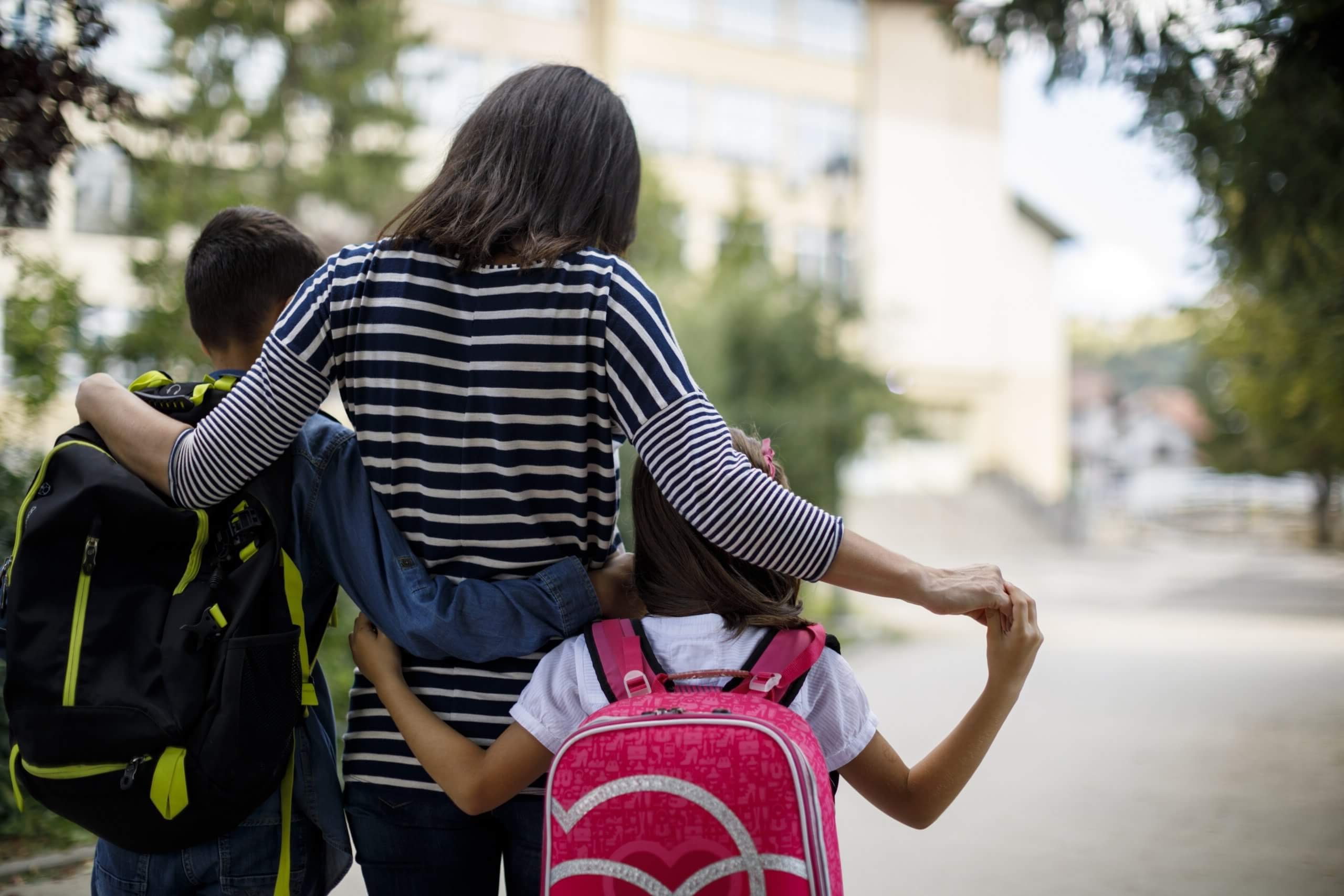 Trust, safety and participation: Essential ingredients for healing
'Trust, safety and participation: Essential ingredients for healing' blog article was written by By Donna Smyth and Colin Hayes at Australian Childhood Foundation.
During the COVID-19 pandemic, children and young people have been increasingly affected by domestic and family violence, while services have scrambled to adapt and continue delivering help and support amidst challenging and changing circumstances.
As the pandemic continues, and the implications of over two-years of complex stressors cumulate, it is essential that professionals have access to current and growing knowledge around trauma-responsive, effective service delivery for children and young people impacted by domestic and family violence.
Commissioned by Western Australia's Department of Communities, the Australian Childhood Foundation spent over six months consulting with service providers as well as young people who identified as having lived experience of family violence.
Throughout our consultations, we heard that children and young people want to have hopes and dreams for their future, but they need adults to offer experiences of trust, safety and participation so that they can grow and develop without the effects of violence. In response, we created the Trust, Safety and Participation practice guide and training series, to showcase ways that adults can support healing and growth for children and young people through an intervention framework underpinned by core principles. These principles offer a checklist for intervention plans to be mapped to regardless of service setting, and provide a shared set of parameters to unify multi-service efforts.
Prioritise all elements of children's safety
Family violence occurs in the relationships and setting where a child should feel the safest. It corrupts a child's emotional, psychological and relational safety, and can place their physical safety at risk. It maintains their neurobiology in a constant 'alert state', unable to settle in the place they should feel the most secure, and unable to detect and respond to cues of safety in other settings. Therapeutic responses therefore need to prioritise all aspects of a child's safety. Immediate physical safety must be paramount, however their relational and emotional safety must also be considered.
Support connection to culture
Children need services and practitioners who adopt a stance of cultural humility marked by informed curiosity. This includes seeking to understand diverse value systems and parenting practices and identifying cultural strengths and resources within the child's family and community. Connection to culture, country and family must be integrated into all levels of intervention. Cultural healing principles including storytelling, deep listening, rhythm, and nature-based therapies, can be embedded into service models to promote healing outcomes for children from all cultural backgrounds.
Engage in a coordinated and collaborative way
Family violence is an isolating and disconnecting experience for children. Their support networks are often undermined or restricted and they receive the message that they are alone and cannot trust others to help them. Service models which provide integrated, well-coordinated and holistic approaches mitigate the impacts of isolation and prioritise the child's needs as a shared goal.
Be child-centred and needs-oriented
Children who live with domestic and family violence often have their needs overlooked or inconsistently met. They can learn to make themselves and their needs invisible as a way of protecting themselves or others. Services often have to balance prescriptive service parameters, resources, and competing adult rights and are at risk of echoing the system which overlooked the child's needs. Responses that maintain a focus on the needs of the child are best placed to result in positive outcomes for the child and the family system.
Build trust with and for children and young people
Trust is a casualty of domestic and family violence for children and young people. They do not know who to trust, what to say, how to be. They struggle to trust their own judgements, beliefs and instincts. As such, trust must be rebuilt slowly with them and for them. As children experience trust and safety consistently over time, they can begin to transfer this to other important relationships and areas of their lives.
Tailor every solution to individual circumstances
Every child's situation varies greatly, and these individual factors must be taken into account when shaping effective responses. The child's unique context will include a specific set of resources, networks, needs, strengths, wishes and values. Children can be supported to have their story and wishes heard and honoured, to shape unique, tailored responses that promote safety and healing.
Hold an understanding of trauma-based behaviour
DFV-related trauma becomes an embodied experience. Children's nervous systems adapt to the chronic threat by keeping their stress-response activated at all times, keeping them locked in a perpetual state of fight, flight or freeze. In some cases, children's systems opt to switch off or check out as a way of protecting them from the effects of violence. The outward behaviours we see can be misinterpreted as defiance, opposition, ignoring, demanding, or difficult. Children are best supported when the adults around them hold an understanding of the impacts of violence-related trauma and how these impacts manifest in various behavioural presentations.
Privilege children's voices and participation
Children who have experienced DFV need to be held at the centre of all interventions; to be seen as having their own rights, impacts and needs. When a child comes into contact with a service, protocols should automatically steer towards seeking the child's voice in identifying goals and needs and developing intervention plans. Processes that ensure young people's active participation in decision making, planning and reviewing should be embedded in service delivery processes.
Be recovery-focused
Effective interventions identify and enhance resilience and strengths within the child and the family system. When children grow up experiencing family violence, they receive messages about their own inadequacies, weakness and helplessness. Approaches that empower children and their safe adults, recognise resilience and resource, build on strengths and elicit agency, can counter these effects and equip children for long-term recovery.
Protect and repair their important relationships
Attachment and relationship disruption is a significant impact of DFV. Secure attachment to a safe parent or carer is a substantial protective factor against the negative effects of exposure to family violence and should always be upheld as a critical safety and intervention goal. Strengthening, maintaining or re-defining relational connections with siblings, extended family members, and the parent who has used violence, should also be considered.
Be creative and flexible
Themes inherent in family violence – isolation, increased parenting stress, disconnection from supports and relationships – are all exacerbated by the pandemic context, and at the same time, the capacity of services to continue delivering best practice is also impacted. We spoke with many services and professionals around WA and Australia, and alongside the stories of difficulties were stories of creative solutions, flexible and adaptive service delivery, unprecedented collaboration and shared problem-solving.
You can download the practice guide and sign up for the training here.
---
Join our Team
No matter where you're at in your career, we want to help you excel. If you have a commitment to hard work and would love the opportunity to support children and families around Australia, we want to hear from you. There are so many ways you can be a part of the Australian Childhood Foundation.
Click here to view our current open opportunities and to read about the many benefits of working for Australian Childhood Foundation.