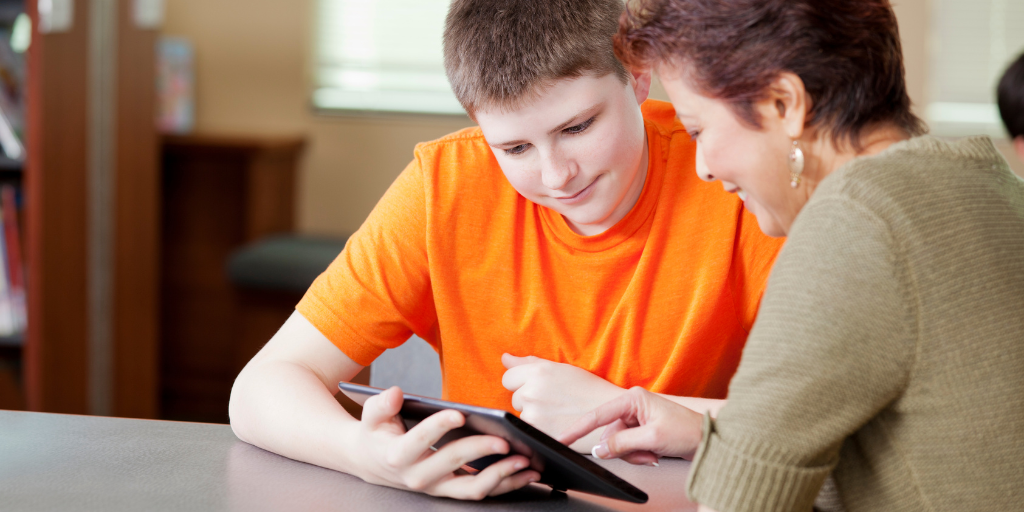 Why trauma responsive teachers are so important
'Why trauma responsive teachers are so important' blog article was written by Jess Carter, Lead – Knowledge Mobilisation Education and Safeguarding Services, interviewing Carolyn Grace, Senior Consultant, at Australian Childhood Foundation.
Children and young people affected by trauma are often unable to learn effectively. These children are sometimes labelled as disruptive or poor learners at risk of disconnecting from their education. Their developing brains are at their most vulnerable and resilient during early childhood, meaning that there is significant potential for exponential growth and recovery when children are supported through relationships guided by an understanding of how the brain is structured and soothed.
For over fifteen years, Australian Childhood Foundation has been working with leaders, teachers and therapeutic professionals to develop practical and evidence-based tools, strategies and insights to ensure every child feels safe and supported in their learning journey. Our work includes current and historic partnerships with the Departments of Education in Western Australia and South Australia, as well as schools in Victoria, NSW and Tasmania. We've also supported leading research in trauma aware schooling, including Dr. Judith Howard at the Queensland University of Technology.
This year, we're pleased to be presenting two papers at the Trauma Aware Schooling Conference in Brisbane on September 10-11.
Senior Consultant for the Foundation and Presenter at the Conference, Carolyn Grace, shares some thoughts around why trauma aware schooling matters.
Why do schools need to adopt trauma responsive practices?
It is important for schools to adopt trauma responsive practices because this is the lens we need to understand the behaviours and responses we see in our students. Often, we can have the mindset of asking, "What's wrong with you?" when we see behaviours that we are concerned about or don't understand, rather than being curious and asking, "What happened to you?" or, "I wonder why you are feeling this way?".
Our students need to be accompanied in their experiences and in their journey towards healing. Sadly, for so many students, lived and living experiences of abuse, neglect, abandonment, being misunderstood, and unheard are themes that are ever present. These amazing children and young people come to school bravely each day, with the hope that someone will listen and care, taking the time to understand their story, who they are, and why they may be behaving or responding in the way they do.
By adopting trauma responsive practices, schools and educators can provide what students so desperately need in order to heal.
In your experience, what is essential for success in this area?
Firstly, a whole-of-school approach is essential. This includes everything from trauma awareness through to ensuring that leadership is modelling trauma responsive practices.
Secondly, providing ongoing professional development for all staff. Educators need an understanding of the impacts of experiences of trauma for their students so that they are best equipped to understand and support the behaviours and responses of students.
Finally, for educators to be "empathetic witnesses". Dr Peter Levine says, "Trauma is not what happens to you, but what happens inside of you in the absence of an empathetic witness". Being able to have an empathetic approach and respond in an empathetic way provides the healing that our students need.
What will you be presenting at the Trauma Aware Schooling Conference?
I will be presenting on "The role of leadership in trauma-informed transformation". We know that Principals and other leaders in education settings play an essential role in setting the tone for their school and their team. A leader who is aware of their emotional impact and manages their emotional state with self-awareness can significantly enhance teamwork, coordination and effort across the school – creating a safe environment, where staff and students are supported. My presentation explores a neuro-leadership model developed by the Foundation, which offers a framework for leaders creating a whole-of-school approach to supporting students and staff.
What is one piece of information you wish every teacher knew?
Every little thing you do will make a big difference in the lives of our students. The consistent way you greet your students each day, taking time to let a student know that you've noticed something wonderful about them and that you genuinely care about them and their life means the world to children and young people.
Our Education and Safeguarding Services team provides general and customised learning solutions for schools and education organisations.
If your organisation would like to find out more about the training options we provide and their suitability for your school, please contact us to find out more: support@childhood.org.au.