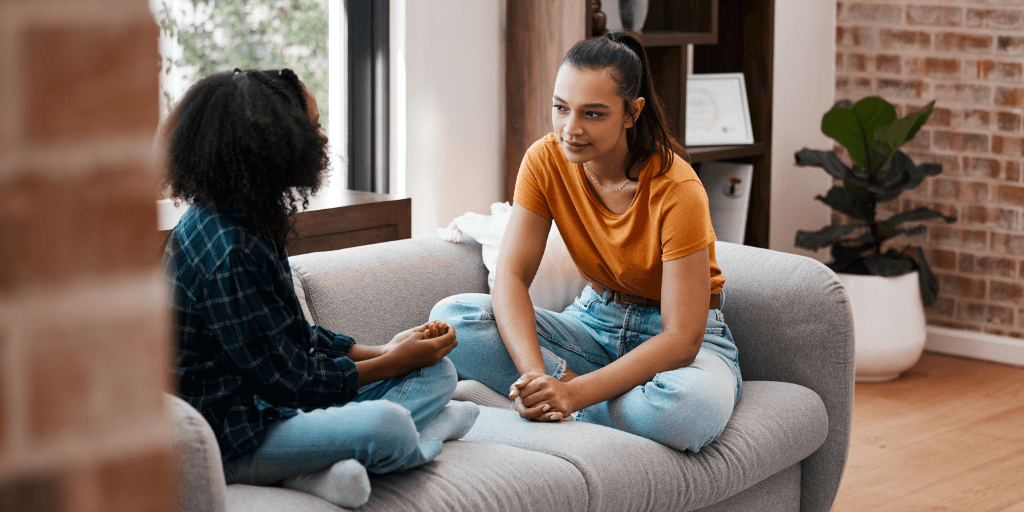 Safeguarding children and young people today and tomorrow
'Safeguarding children and young people today and tomorrow' blog article was written by Jessica Carter, Knowledge Mobilisation Lead, Education and Safeguarding Services at Australian Childhood Foundation.
Over the past 15 years, the Australian Childhood Foundation's Safeguarding Services has partnered with over 300 organisations nationally and internationally to strengthen the capacity of institutions to keep children and young people safe. This has included helping nearly 100 organisations meet best practice through the only Australian Competition and Consumer Commission endorsed Safeguarding Accreditation program in the country.
In 2021-22, the University of Western Australia's Centre for Social Impact conducted an impact assessment of the Foundation's Safeguarding Services. This was a unique study, grounded in qualitative research with organisations who have worked with the Foundation to build capacity and culture to protect children and young people who engage in their services.
Insights from the research indicate that the Foundation and its partners are helping to shape an Australian and global story of the evolution of safeguarding practice and impact. These insights are also paving the way to an even deeper understanding of best practices going forward in building a strong and lasting safeguarding culture in organisations, equipping leaders and practitioners to ensure that the children and young people in their care are safe and valued.
Critical elements to keep children safe in organisations
One of the most important insights of the evaluation was the importance of building a culture of safeguarding within an organisation. The research found that this is attained by embedding safeguarding principles within all levels of the organisational structure and focusing on strengthening awareness, confidence and engagement among key stakeholders.
Increased awareness of child abuse, safeguarding, and responding
Awareness of safeguarding is a crucial outcome that forms the foundation of other benefits. Not only do staff learn about identifying abuse (or the behaviours leading to abuse), but they are also provided with information that helps them effectively respond to these threats, essentially providing an understanding of their role in safeguarding. As organisations progress in their safeguarding journey, they play a role in ensuring that the broader community becomes more aware of safeguarding and that people are better informed about the organisations with which they are associated – including the commitment that organisations possess to keep service users safe.
Increased confidence of staff and the organisation in the safeguarding process, and the wider community in identifying safe organisations
Confidence is a consequence of an organisation's staff developing a clear understanding of their role within safeguarding – what is expected of them, how they should behave, and how they need to respond – which positively influences their confidence in protecting children. Among staff, this confidence also leads to an increased sense of safety that if they do the 'right thing' they will likewise be protected under the safeguarding framework. This also helps the wider community to feel more confident to engage with organisations that are perceived as trustworthy and reputable due to their commitment to keeping children safe.
Increased engagement with children, young people and their families  
Organisations are better able to identify the value of engaging with their service users and supported to communicate with children, young people and their families more effectively. Engagement with service users ensures that children's voices are embedded within the organisation's structures and processes, therefore increasing safety and relevance.
Creating community-wide change 
The combination of the identified outcomes in organisations working with the Foundation's Safeguarding Services team is a positive impact on safeguarding culture, risk mitigation, engagement, awareness, and confidence – the recipe for producing a child safe organisation, and in due time, a more child friendly society. The way an organisation operates has a direct influence on the experience of service users. A child safe culture ripples beyond that of an organisation to create a much safer community for children. Additionally, growth in the number of client organisations who work with Safeguarding Services has the potential to increase the likelihood of creating this safer society.
The Future of Safeguarding event
If you'd like to learn more about using ideas like these in your work, come along to our Future of Safeguarding online event and hear directly from experts in the field about best practice for today and tomorrow, or browse some of our free safeguarding resources.