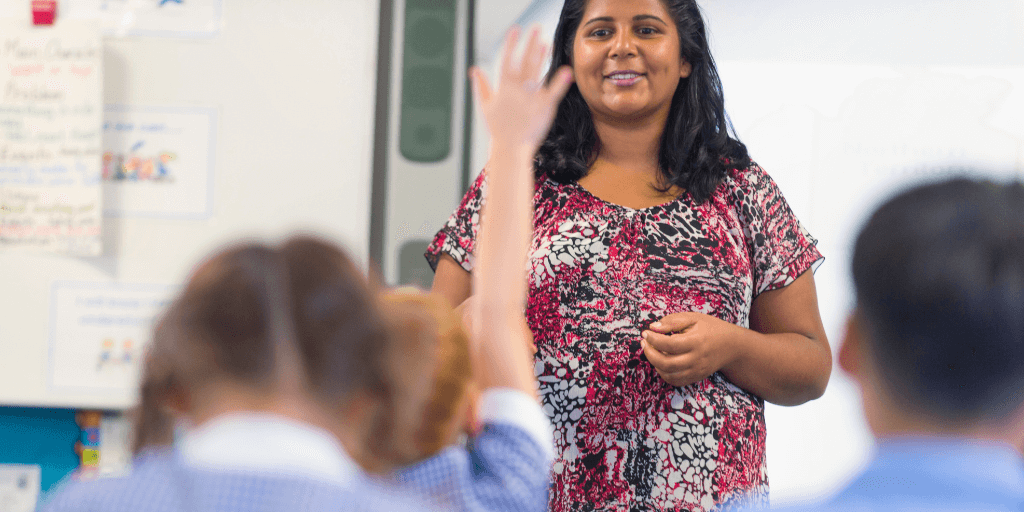 Informed, aware and responsive: A systemic approach to trauma-informed learning in Tasmania
'Informed, aware and responsive: A systemic approach to trauma-informed learning in Tasmania' blog article was written by Celina Sargent, Project Coordinator, Education and Safeguarding Services at Australian Childhood Foundation.
We all want children and young people to thrive – to feel safe, to learn, be engaged and connected with their world. However, we know that for many children and young people the impacts of trauma increase the risks of disengagement from school along with their capacity to learn and function in a school setting.
Australian Childhood Foundation has partnered with the Department for Education, Children and Young People in Tasmania to develop an innovative approach to support schools, teachers and students to overcome the impacts of trauma. The collaboration aims to implement a consistent 'whole of system' professional learning strategy for trauma-informed practice in government schools.
Developed in 2022, the program supports a universal approach to wellbeing while recognising that some learners, including those impacted by trauma, may need additional support to engage in learning. Based on the Department's model for supporting students impacted by trauma, the program includes a self-paced online foundational course that is complemented by a range of face-to-face and virtual learning opportunities. The program is informed by knowledge and theories including neurobiology and trauma, and wisdom from practice, culture, and those with lived experiences of trauma.
Underpinned by the Foundation's Making Space for Learning framework, the program explores how translating a trauma-informed knowledge base can support staff to explore ways that they can understand and respond to children's needs that have emerged because of relational trauma. The knowledge is translated into program content that enables a relational and creative exploration of student needs. This is important when learning about what children require in the face of trauma, and what they believe is important in their own lives. The program also explores trauma-informed leadership and what is needed to create a culture that supports trauma-informed practice within a school community.
Providing a professional learning program that is available to all staff across a school, from the principal, to teachers, professional support staff and front office staff, enables schools to truly embed a trauma-informed approach and to create the foundations of an organisational culture that places children at the centre. One of the most important things about this program is that it enables every staff member to gain the knowledge they need to understand the impact that trauma can have on a child. This awareness then enables staff to understand and respond to children's needs, build connected and safe relationships and create predictable learning environments.
When addressing the Tasmanian House of Assembly in 2022 about the Department's systemic approach through this program, the Hon Roger Jaensch MP, Minister for Education, Children and Youth, stated "This [trauma-informed] practice is about schools providing an environment which offers safety, predictability and belonging and where relationships with adults are respectful and kind and nurturing, thus assisting to heal and reduce the impact of trauma."
As well as being grounded in the Foundation's deep experience in trauma-responsive education practice, the program includes input from the University of Tasmania, which will also evaluate the professional learning program. The evaluation will guide future professional learning and support to enable the sustainable implementation of trauma-informed practice in Tasmanian Government schools.
Over 2500 staff have commenced the online self-paced modules and 15 sessions have been delivered around the state to a further 490 staff either face to face or in virtual classrooms. Sessions will continue to be delivered around Tasmania and online throughout 2023. The partnership will enable all staff, regardless of their role within a school, to develop a greater understanding of the impact of trauma and how education providers can support children with the relational safety, understanding and connection they need to learn and thrive.
Learn more about the Foundation's work in trauma-responsive education across Australia  
By adopting trauma-informed approaches that are sensitive and predictable in their implementation, schools can open up a space for traumatised children and young people to learn, stay engaged in education and experience opportunities to heal and grow. Learn more.