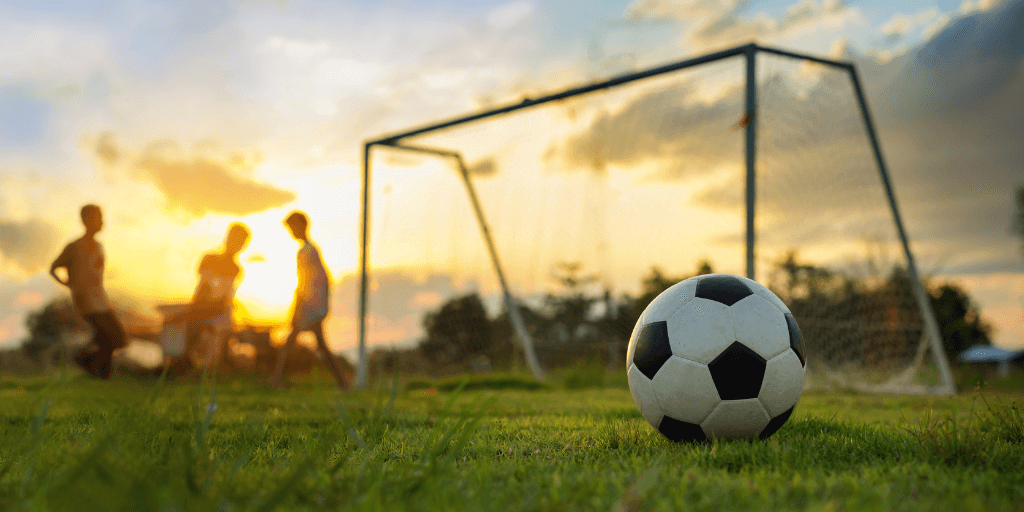 Leading the Ted Lasso way
'Leading the Ted Lasso way' blog article was written by Jennifer Gay, Team Leader, Therapeutic Services at Australian Childhood Foundation.
Have you ever watched an episode of the hit television show, Ted Lasso? Maybe you're a fan like me, or maybe you're wondering why we're talking about it in a professional blog. In my leadership role at Australian Childhood Foundation, I am a team leader and supervisor of staff. Recently, I started to think about how this feel-good, optimistic show that made me laugh and cry over three seasons also aligned with the work of Brené Brown and Michelle Bihary, who have influenced my learning as a leader at work. 
In 2020, I completed Brené Brown's 'Dare to Lead' training. This was a real turning point in my development of leadership skills. Some of the things that stuck with me the most were her messages that "Clear is kind. Unclear is unkind," "Who we are is how we lead," and "Live into your values". Brown's work is all about being brave, vulnerable and being prepared to have tough conversations and doing it all with empathy and self-compassion.
The themes of being vulnerable, having empathy and a positive outlook, and fostering teamwork are the main messages of Ted Lasso too. For example, Ted's approach to soccer is that the team dynamic is key. He says, "For me, success is not about the wins and losses. It's about helping these young fellas be the best versions of themselves on and off the field". In my work, I also hope to support staff to be the best they can be in their work, just as Ted connects with and motivates his team and holds space for curiosity rather than judgement. I think that as leaders it would be great if we could all strive to be a bit like Ted.  
This is also reflected in Michelle Bihary's 'Thriving Professional Women' course. Bihary believes that "you can't lead others if you can't lead yourself". Her strong emphasis on self-leadership has required me to think deeply about who I am as a leader, who I want to be, and how to get there. She says, "The best leaders contribute to the success and wellbeing of the workplace, through their emotional intelligence and presence, amplifying the performance, creativity, innovation and engagement of your people". This also holds parallels with Ted Lasso – the philosophy of the show centres around positivity, kindness and empathy which are all excellent traits for a leader and supervisor to have, alongside the belief that together, great things can be achieved by a team. 
One of the most significant lessons that I've taken from Ted Lasso is that of 'Imposter Syndrome' or questioning whether I have the skills required to do the job. Ted is an American football coach who moves to England to coach a team in a game he knows nothing about – he is the ultimate imposter. However, he approaches the task with confidence and a willingness to learn. His experience highlights the need to continue learning as a leader, and that indeed leadership is a journey and not a destination. Each experience, be it positive or negative, challenging, or joyful, is part of a rich journey that challenges me to reflect on how I show up and what my values are.  
Just like Ted, I will strive to continue to have clear and open conversations, learning from and supporting others along the journey. I may not be as inspiring in my leadership style, but I can always aim to lead with kindness, compassion, and empathy both for myself and for others whilst being prepared to be a lifelong learner. As Ted says, "Taking on a challenge is a lot like riding a horse, isn't it? If you're comfortable while you're doing it, you're probably doing it wrong". 
Subscribe to the Professionals Newsletter
Join our community of more than 40,000 professionals from around the world who receive our weekly newsletter containing articles. Our newsletters help connect you to our blog, research, and free resources as they are produced. We also keep you informed on training opportunities including access to experts in the field, webinars, international speaker tours, conferences and more.