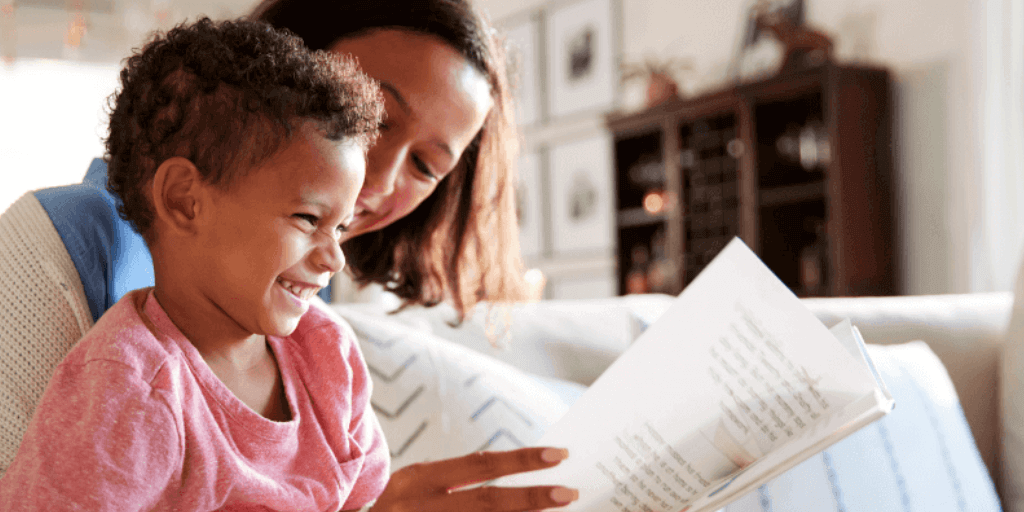 My Favourite Story to Use with Young People in Counselling
'My Favourite Story to Use with Young People in Counselling' blog article was written by Chris Cussen, Lead – Product Development, Content Creation, and Projects in the Therapeutic Services team at Australian Childhood Foundation.
There is a storybook that has been my favourite to use with young people in counselling over the years. It validates that life can feel hard and isolating at times while also depicting hope and possibility as tiny dashes of colour that, when considered together, change things. It's a picture book called The Red Tree by Shaun Tan.
What makes The Red Tree special?
Many of The Red Tree's themes and illustrations seem to resonate with young people. Life can feel overwhelming and intense in the adolescent years, and Tan's majestic yet intricate landscapes tap into these big feelings. Tan offers up reflections about identity as he talks about the pursuit of working out 'what you're supposed to do… who you are meant to be… or where you are'. Questions like this often first arise as themes in our lives when we are passing through adolescence. In counselling sessions, I would ask young people if there was a page that stood out after they looked through the story. This would, at times, ease us into deeper conversations. 
The Red Tree is revealed at the end of the book.
If you look closely throughout the story, you can find a single orangey-red leaf somewhere on each page. The little leaves seem to represent glimmers of hope or possibility amidst difficult or challenging backdrops.
An activity that could flow from this story is to encourage young people to identify their own leaves of hope.        
Isla's journey with The Red Tree
Fourteen-year-old Isla* was introduced to The Red Tree in a recent counselling session. Isla looked through the story and responded in a lukewarm way. We talked about the individual leaves on each page and wondered about the things that have kept her going through her hard times. She received some cut-out paper leaves and listened to the invitation to think about them as her own leaves of hope. She took the leaves home. We moved on to other things and didn't return to the Red Tree until her final counselling session.  
Isla came into counselling on her last day with a small box.
After a while, she asked if I wanted to see what was inside. She opened the box and pulled out an array of photos, and post-it notes. She told me this was her Red Tree.
It was a collection of ideas and photos that she felt nourished by.
She had been nurturing her collection over time, keeping the box beside her bed and looking through it whenever she felt low. She lovingly read through some of the post-its – they were reminders of special moments she had shared with family and friends, kind things people had said to her, and a few notes about achievements.
Her Red Tree was 'bright and vivid' and stood beside her in the room that day. I hope it has continued to grow ever since.  
Thank you, Shaun Tan, for your stories and art.  
*Not her real name 
If you would like to create your own collection of paper leaves marking hope, or you know someone who would, download a copy of our free Red Tree Resource.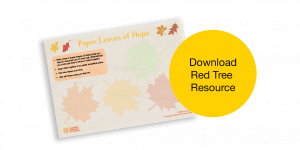 Subscribe to the Professionals Newsletter
Join our community of more than 40,000 professionals from around the world who receive our weekly newsletter containing articles. Our newsletters help connect you to our blog, research, and free resources as they are produced. We also keep you informed on training opportunities including access to experts in the field, webinars, international speaker tours, conferences and more.