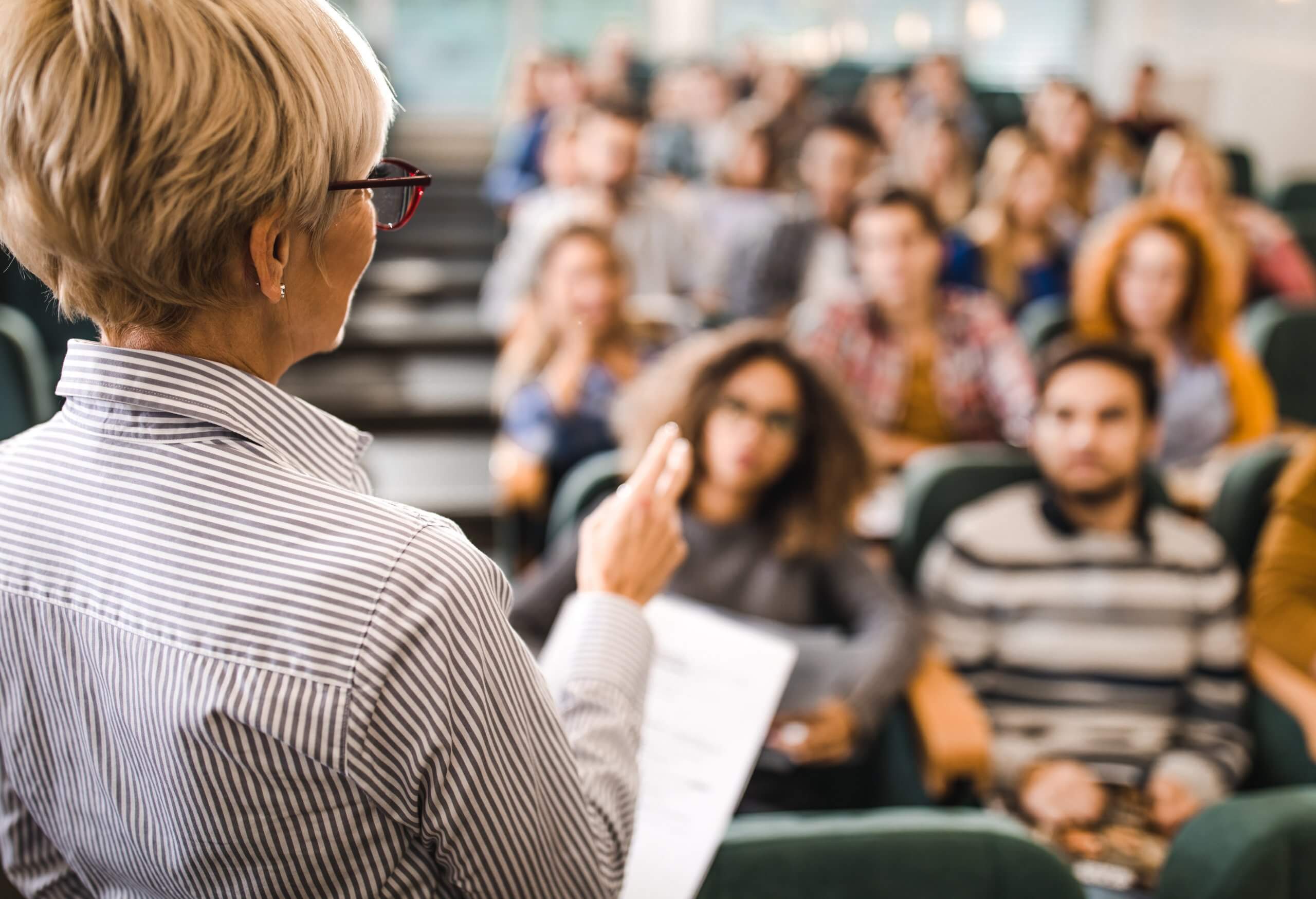 7 Reasons Why You Can't Miss Our International Childhood Trauma Conference 2020
This blog post was written by Annie Vereker, Digital Content Coordinator at the Australian Childhood Foundation.
Our International Childhood Trauma Conference is coming to Melbourne on 2-7 August 2020!
This year will be our fourth biennial International Childhood Trauma Conference! We've listened to your feedback and this year we're evolving by adding as much value as we possibly can. You can rely on firsthand access to experts in your field, sessions packed with perceptible and practical takeaways, plus more networking opportunities!
This conference is like no other. It's an incredible week-long event for professionals who work with people affected by trauma associated with abuse, violence and relational disruption. Our delegates come to Melbourne from all over the world to hear from world experts on neuroscience, trauma, attachment, and therapeutic intervention. As well as this though, it's a conference where real, meaningful connections are made. By the end of the week, we promise that you will walk away feeling more connected and inspired than ever.
It is also a wonderful opportunity for local practitioners, researchers and policy makers to share and learn from each other because we're stronger when we share our knowledge and lift each other up. Over the past three conferences, we've had over 10,000 delegates (wow!) and each year you can guarantee that we get bigger and better!
Interested in finding out why you need to spend this great week with us? Read on!
1. Access to masterclasses, plenary and panel sessions with international experts who will give you the knowledge you need now
At our International Childhood Trauma Conference, you are given plenty of opportunities to join in on informative masterclasses and panel sessions. Based on your feedback from our previous conference, we've focused on what you need in order to accelerate your growth and matched it with experts who can give you the best knowledge.
You can also expect to see some amazing plenary and panel sessions that will bring speakers together in unique formats including a panel of First Nations Leaders, as well as an all-female panel who will all explore neuroscience and traditional ways of healing.
2. Be inspired, challenged, and learn from the best in your field
You won't want to miss any of the incredible speakers we have lined up this year.
From Clinical Psychologists Dan Hughes and Jon Baylin who will talking about facilitating integration of an emerging self in therapy and therapeutic care, Tina Champagne who will be talking about the Impact of Developmental Trauma on Sensory Integration, Ed Tronick on the messy process of engagement and its positive effects, Dan Siegel on Trauma and the adolescent brain, Professor Emeritus Colwyn Trevarthen on musicality and imaginative dance and its use in therapy, and that's just some of our great speaker line up! You can check out our packed schedule here.
3. Our world-class speaker line-up, including Dan Siegel, Christine Courtois, and Steve Porges will leave you wanting more (trust us).
Unlike many other conferences, our speaker line-up has been very carefully curated to give you the best insights and industry knowledge. There are no hidden agendas here, just great thought leaders in your field who are willing to share their expert advice. Get ready to be inspired, challenged, spark new ideas and open up a whole new way of thinking that you can apply in your practice.
4. Food and refreshments throughout the day, every day!
Who can say no to quality tea and coffee plus delicious award-winning food from the best local produce Melbourne has to offer? You can rely on it to be a feast for the eyes with morning tea, lunch and afternoon tea served each day. Dietary requirements? Have no fear, we have you covered! We work closely with the Melbourne Convention Centre to make sure all dietary requirements are looked after, and all our delegates are happy.
5. You get to spend each day connecting and building relationships with like-minded people in your industry!
If you're wanting to join us, but don't want to attend on your own, you don't have to be nervous! So many of our delegates from around the world come alone! There will be plenty of opportunities to meet new people, make meaningful connections and build great relationships. We will also have a conference event app that you will be able to use during the event to keep informed of news and events, as well as a place to connect with other delegates. Keep your eyes peeled for its release!
6. You also have the chance to get involved!
Our organising committee is extremely excited to invite you to submit an abstract for consideration and inclusion in our conference program! It's an amazing opportunity to have your research, practice or policy concept explored at the conference in 30-minute presentations. Abstracts submissions close midnight 7 February 2020 (Australian Eastern Standard Time) You can find out more about this here.
7. Conference Networking drinks on us!
Need we say any more? This mid-week evening event is a great chance to let your hair down, enjoy some live music and entertainment, make some new connections and have a few laughs (and even a boogie!)
Our International Childhood Trauma Conference is one that cannot be missed. Email your boss, book your flights, prioritise your professional development this year and register today before all the tickets are gone!
If you'd also like to keep updated on upcoming trainings near you and access to great free resources, sign up to our Professional Network e-newsletter here!