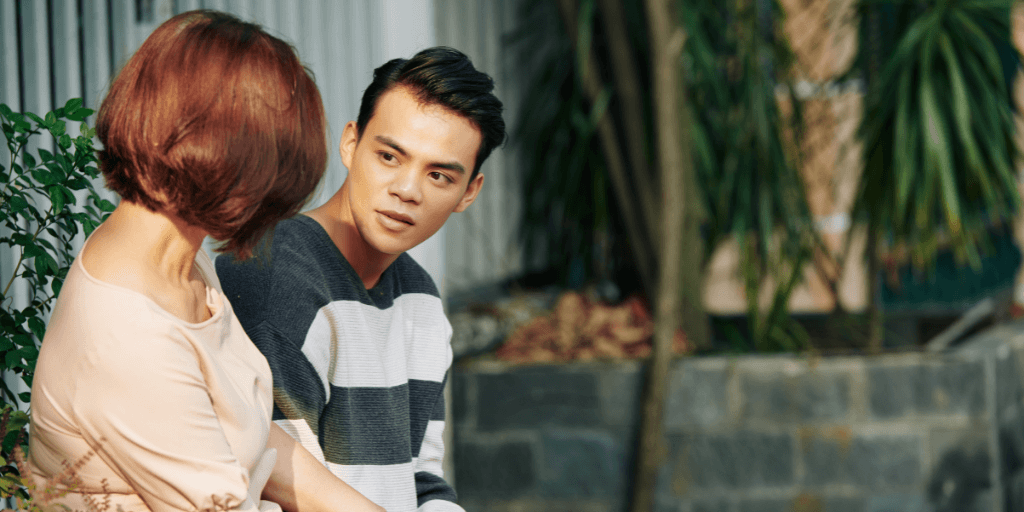 Trauma Sensitive Language
This 'Trauma Sensitive Language' blog article was written by Sue Buratti, Program Manager in the Therapeutic Services team, at the Australian Childhood Foundation.
Trauma Responsive Practice is a term commonly used when referring to the way we engage with vulnerable children and young people. However, there can be uncertainty for those who are working with them directly, as to how to activate it. 
As a community regardless of our role, we can begin by shifting how we speak about these children in our exchanges and the way we represent them in our written materials. How we stand for them must change, or we risk repeating an approach that may unwittingly continue to make the child the problem.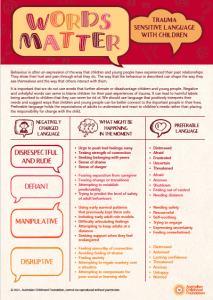 As professionals our words are very powerful, they can be used to advocate or undermine those we are representing. How we portray children and young people in our documentation can characterise them in a negative way which inadvertently ignores their trauma experience and their deep desire to be seen heard and valued. 
Seeing a child's behaviour without considering their histories can lead to deficit-focused writing which limits hope and creates documentation awash with negative labels. The trauma-sensitive practice invites us to represent them in a way that evokes an understanding of how behaviour is an attempt at seeking connection, rather than it representing a deficiency in the child. 
If we are willing to create a trauma aware community, we need to produce written materials that allow anyone who is a relational resource to the child to understand them in a way that highlights the impact of their trauma experiences as the reason for their behaviour. We need to find ways to represent these children in trauma-sensitive language that can be read, spoken, and understood by all who care for these Children and Young People so that it becomes infectious. 
At its foundation, trauma-sensitive support requires communities to demonstrate an understanding of the ongoing impact of the trauma event/s and the power of healing relationships. We can unite and use language and tools to support trauma healing that is not complicated by neuroscientific language and jargon to ensure that trauma-sensitive practice is accessible. Our words can either connect us or separate us. As we imagine how to respond to the huge challenges of trauma work, let us begin by changing our words so that everyone whom trauma touches can see its expression as a need for safe connection rather than a behaviour that needs to be modified or punished.   
Here is a tool which gives some suggestions for alternatives to negative words when representing children's experiences of trauma.