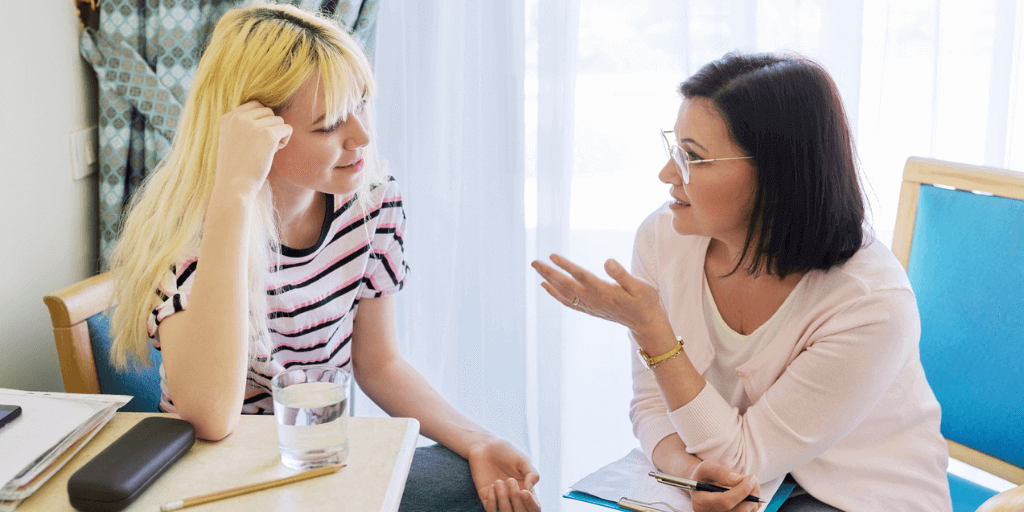 Co-design: an essential ingredient in making youth services more participatory
'Co-design: an essential ingredient in making youth services more participatory' blog article was written by Chris Byrne, Business Development and Strategy Manager at Australian Childhood Foundation.
'Co-design' is a powerful way to hear and embed the voices of young people throughout service planning and decision-making. It is an essential tool for professionals seeking to increase youth participation and elevate more young people's perspectives into the services we deliver.
As a participatory method, co-design recognises that young people are experts in their own lives with valuable insights into what they need to thrive.
By integrating young people's experience in service design, we can unlock ideas that make services more accessible, appropriate and effective. And we can provide opportunities for participants to improve their own skills and confidence, and be partners in the solution.
Putting young people's voices at the heart of service design 
Recently, the Australian Childhood Foundation was asked to co-design a new youth Family and Domestic Violence counselling service in Western Australia (WA), as part of the state government's Path to Safety strategy. 
We partnered with the Youth Affairs Council of WA (YACWA) and Karla Kuliny Aboriginal Corporation to explore critical areas of knowledge including research evidence, young people's lived experiences, practice wisdom from the sector, and cultural expertise and healing. We used a human-centred design approach, starting with listening, noticing, and empathy.
Governance group 
We started by establishing a Youth Steering Group made up of five young people aged 18 to 25 years with lived experience of Family and Domestic Violence (FDV). This group was employed by YACWA for the duration of the project and supported by experienced youth consultants. They provided guidance about how to engage other young people and what questions to ask.  They helped construct 'journey maps' of young people's experiences and reported back on these at stakeholder workshops.  This enabled a consistent voice from young people with lived experience of FDV at the heart of the project.
Conversations with diverse young people
The co-design approach also incorporated interviews with another 28 young people in both urban and regional locations, with referrals coming from community services or from young people themselves. Meetings were at a safe location of their choice (in community, at youth spaces, in homes), and could happen with peers or a support person. All young people were compensated for their time and insights. Given the vulnerability and the risk of further trauma for young people, it was crucial all engagement was trauma-informed, youth-friendly and safe. Participants were supported to think about their safety, wellbeing and support networks. Everyone was given opportunities to debrief with project staff and access the Foundation's counsellors if needed.
What we learned 
We found that young people harmed by FDV have their own recovery and support needs, separate to adults. However, their experiences can often be invisible to the FDV system. They have expertise in managing their own situation, including how to stay safe, but this is not always recognised or incorporated into planning and support.
Young people told us that a counselling service should be one part of an overall therapeutic response and that they also needed:
Spaces that prioritised every aspect of safety: "to be safe, calm, yarn and clean"
Practical resources to meet immediate and ongoing needs
Help to strengthen relationships and social connections
Life skills to help with growth and recovery
The young people we spoke with also emphasised how important it is to give others hope. They wanted others to know that through the availability of knowledge, resources, and support "there is hope, that I belong and can connect".
Deepening our approach 
There's a profound need to recognise the rights and experiences of young people and amplify their voices in service design and delivery. To do this well, we need to:
Better resource and include a co-design stage in the funding parameters of services, especially new ones.
Invest in our co-designers to develop their skills and readiness, especially to participate at a governance level (such as a Board or Steering Group).
Map and develop evidence that shows links between quality co-design processes and good service outcomes.
The impacts of genuine participation can have a transformative effect, as in the words of one Youth Steering Group member: "I felt as if I'd taken my power back over my trauma. I feel like I have processed it in a different way".

 
This blog is part of a series on child and youth participation. Keep an eye out for our next one or subscribe to the Professionals Newsletter to find out when our next post in the series is published.
Join our team
No matter where you're at in your career, we want to help you excel. If you are committed to hard work and would love the opportunity to support children and families around Australia, we want to hear from you. There are so many ways you can be a part of the Australian Childhood Foundation.
Click here to view our current open opportunities and to read about the many benefits of working for Australian Childhood Foundation.